For car lovers across the UK we're reaching the zenith of the 2017 classic car season, with both the Goodwood Revival and the Classic Car Show Manchester homing into view in the coming week.
Classic cars continue to delight thousands of owners nationwide, but over the past decade since the financial crash, they've also represented an increasingly astute investment.
With a surprising number of classics celebrating special anniversaries in 2017, we thought we'd have a look at the agreed values of some of these vehicles and how they've risen beyond their 2016 levels.
 Anniversary classics - year on year value increases; 
| | | | | |
| --- | --- | --- | --- | --- |
| Vehicle | Released | 2016 average | 2017 average | Increase 2017 v 2016 |
| Lancia Delta HF Integrale | 1987 | £26,060.92 | £28,866.07 | 10.76% |
| Porsche 928 | 1977 | £14,288.79 | £16,550.34 | 15.83% |
| Peugeot 405 | 1987 | £6,700.00 | £7,571.32 | 13.00% |
| Fiat 500 | 1957 | £6,911.51 | £7,724.14 | 11.76% |
| Ferrari F40 | 1987 | £799,530.52 | £899,789.34 | 12.54% |
| Saab 99 | 1967 | £4,318.18 | £4,469.37 | 3.50% |
| Bentley 4.5 ltr      | 1927 | £512,210.26 | £537,375.01 | 4.91% |
| Vauxhall Victor | 1957 | £3,590.14 | £3,746.15 | 4.35% |
| Lotus Seven | 1957 | £19,128.57 | £21,552.63 | 12.67% |
| Jaguar 3.4 ltr | 1957 | £20,902.12 | £27,775.86 | 32.89% |
So, what does the above tell us? Well, other than the perhaps unsurprising news that now is a particularly good time to own a 1987 Ferrari F40, looking at agreed values provides an interesting perspective on the classic car industry as a whole, as well as highlighting useful guidance when it comes to insuring classic vehicles.
The magnificent 'sevens'
As the data shows, it's not just high-end vehicles that accumulate in value as the years go by. The 1987 Peugeot 405 probably isn't likely to take centre stage at the Classic Car Show anytime soon, but it has delivered a 13 percent increase in value in just twelve months, thanks in part to a particularly rate T16 variant, of which there are just two left in the UK.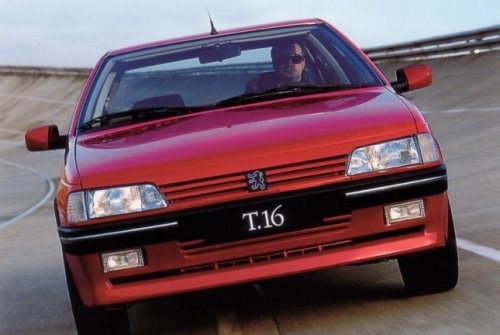 Future cult classic?: A rare T16 variant has pushed Peugeot 405 average agreed value up 13%
In fact, of the 10 vehicles we focused on, we found an average value increase of 12.2 percent, outstripping the market average of just over 7 percent recorded in the Hagerty Price Guide for Q4 in 2016, and suggesting that if you've purchased a classic car made seven years into a decade you might just be onto a winner.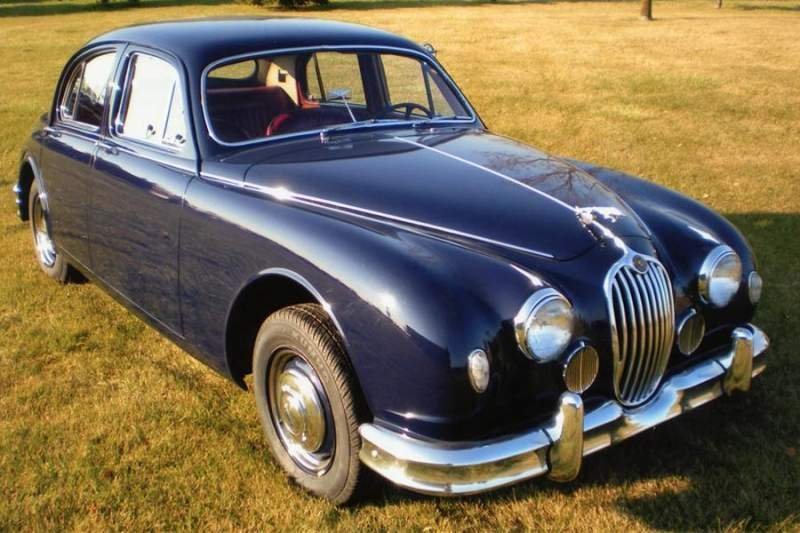 Birthday bonanza: The 1957 Jaguar 3.4 ltr average agreed value has seen a 32% rise on 2016
Getting your classic ensured at the right value
Whether you own an ageing Peugeot 405 or a 1927 Bentley valued at more than half a million, finding the right insurance policy can be a massive headache, particularly when it comes securing a policy genuinely reflective of your vehicle's unique value. Here are five top tips for getting the best deal.
Tip 1: Brokers beat one-size-fits-all websites hands-down
With so many motor insurers moving towards automated, online-only systems, it's increasingly hard to secure insurance for classic vehicles in the first place. Even if you do manage, you're unlikely to get a purpose-built policy for your individual needs, which could mean that – should disaster occur – you're forced to follow up a hugely stressful incident with a prolonged period of heated discussions with an insurer who just doesn't understand how to support you. So rather than settling on the first website you find, take the time to engage a broker who takes an active interest in your vehicle and is prepared to act as a genuine partner.
Tip 2: Build an agreed value into your policy
Agreed values are an increasingly vital component of classic car motor insurance policies as they remove the possibility of having to negotiate with an insurer or supply evidence of a car's value in the event of serious damage or total loss. Of course, good insurers should support you and help you to a swift resolution, rather than making your life more difficult, but in any case, getting the agreed value into the policy puts you in control if the worst happens.
Tip 3: Investigate bespoke classic car policies
Standard private car policies do not generally offer agreed value, and while you may be able to get it added, these policies may also overlook or fail to recognise a vehicle's unique history, restoration work or modifications when making a settlement, hence the importance of specialist classic car policies developed through brokers with a genuine understanding of the marketplace and the cars in question.
Tip 4: Keep track of vehicle values
As our agreed values comparison above demonstrates, the classic car market continues to appreciate, with some vehicles subject to particularly sizeable rises as time goes by and scarcity becomes an issue. It's therefore important that you keep track of your vehicle's value and ensure that your policy is regularly updated with the latest agreed value.  It is hard to predict which cars will become classics, so it pays to keep across the market and see how yours is performing. You never know, you might have a hidden gem on your hands.
Tip 5: Agreed values charges
ERS does not charge for adding agreed values to a vehicle policy – but some insurers may do so it is worth checking this as any fees applied will need to be explained to the customer to avoid any potential surprises when they receive their policy documents.