Most people stay in bed when it's cold and pitch dark at 6.30 on a Sunday morning. Not if you like exquisite Japanese cars with your tea and toast.
October's Goodwood Breakfast Club in association with ERS was themed around past, present and tweaked cars from the land of the rising sun. And by the time it did indeed rise, the cars were pouring in and assembling on both paddock areas and 70-year old race circuit. I don't think Goodwood has hosted a denser concentration of turbocharged cars in all those years.
The steady surge of enthusiasm around J-tin can be linked to several influences, one being the Fast and The Furious film franchise. The others? The domination of video games like Gran Turismo and Forza forging indelible memories of Japanese muscle on impressionable young people.
And let's not forget drifting. The drift scene in the early noughties was seen as a murky underground outlaw culture. Now it is a high profile pro sport, and probably the most affordable gateway into motorsport for amateurs who fancy a spot of 'Touge'.
Back in the '80s we had posters of dream cars. Come the millennium it was all about laptop and phone screen wallpaper photos of Skylines, NSXs and Lancer Evos.
The levels of fanaticism at Japanese Sunday were unrivalled. Modifying seemingly walks hand-in-hand with owning Japanese cars. The love of JDM – Japanese Domestic Market – styles and specs runs deep.
On a personal level I learnt a lot from this Breakfast Club. My Japanese car memories began on the cul-de-sac where I grew up. The barber who lived a few doors down had a canary yellow first generation Toyota Celica. I had no idea which country the car originated from, but assumed it must be American (from the distinct style that aped US muscle cars) and that it was rapid (it sounded excellent and the dashboard was crammed with important looking gauges).
Although I'm finishing the build on my 1965 Honda S600, it's my wife who is more of a Japanese car fan in our family. She has had her Nissan Figaro for over 12 years, and her daily driver was a grey imported Nissan Cube Cubic edition (7-seater) for many years. She's chomping on the bit to order a new retro-styled Suzuki Jimny as well.
Here are a few of my personal highlights from the Japanese metal on display. I didn't even get to see them all, let alone sniff around the regular carparks, which is always highly recommended:
Datsun B110 Sunny Coupe  

This small white rear-drive coupe really caught my eye. It was wearing South African number plates, which suggests importation from a dry RHD country (like my Honda S600 was) and then modified with polished deep dish wheels, clip-on black arch extensions and a twin-Weber carbed engine bay. The detailing was beautiful.
Datsun 240Z
I've said it before but the original Z is the E-Type Jag of the Japanese car world. It is an unmistakable shark nose, complete with carved out headlights. Next year the Z will celebrate its 50th birthday. There was a healthy turn out of early Zs at the Breakfast Club gathering, many of which were tweaked in some form. I especially liked the candy apple red car in the paddock, whose open bonnet revealed a 3.0-litre version of the iconic straight six that became synonymous with Skyline powertrains.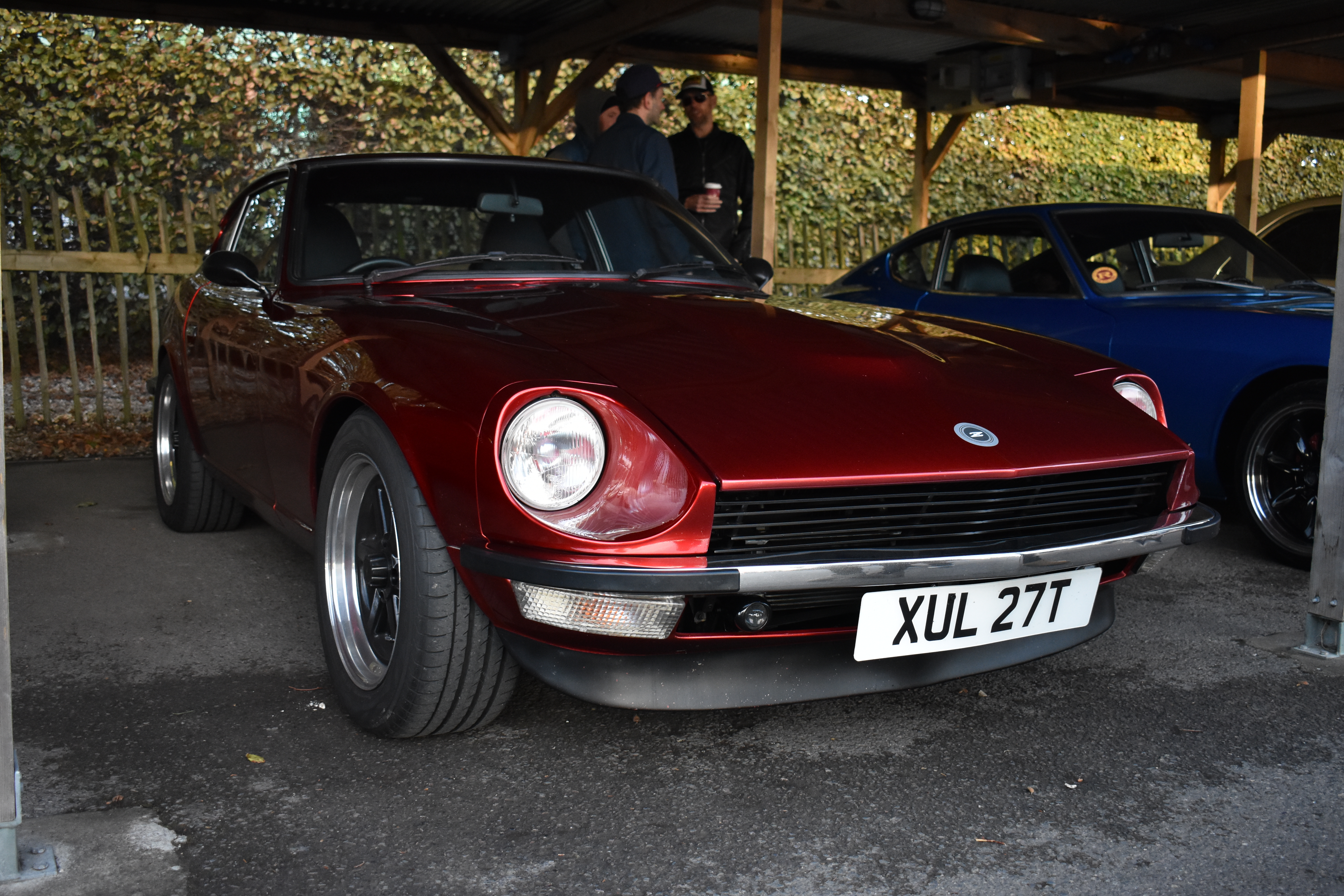 Lexus LFA
Sometimes cars are memorable for more than just their performance or aesthetics. The LFA for me represents the culmination of dedicated engineering processes. Even at £340,000 when new, this was a loss-making car for Toyota. Instead its conception was used as a development bed for carbonfibre construction and, in the case of the Yamaha co-developed 4.8-litre V10 engine, to celebrate their years in Formula One. Between 2010 and 2012 only 500 cars were made, so seeing an LFA in the wild is a huge event, let alone where it is parked without being cordoned off.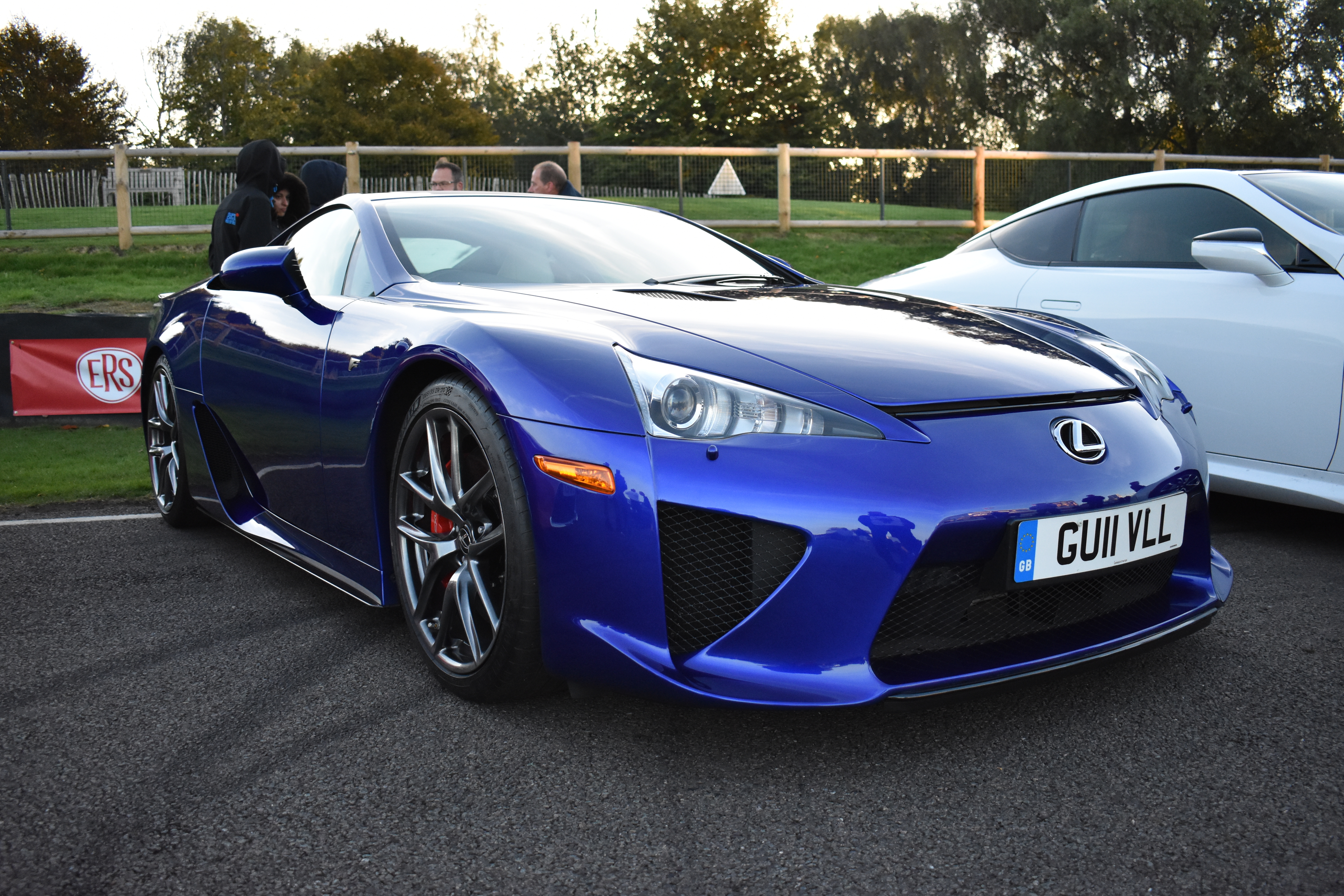 Nissan Skyline GTS R31 AuTech edition [note I have one cam phone pic of this]
Rare groove is part and parcel of the Japanese car scene. Finding that elusive model or owning something that hardly anyone else knows about is a cool thing which definitely resonates with my inner car pervert. Seeing this particular 1988 Skyline R31 was a treat, as it is one of only 200 cars modified when new by tuning outfit AuTech. Owned by Abbey Motorsport in the UK (who themselves are experts in Skylines) it's isn't one of the Skyline models you see frequently, like the R32, R33 and R34s. Personally I'm a fan of the boxy shape.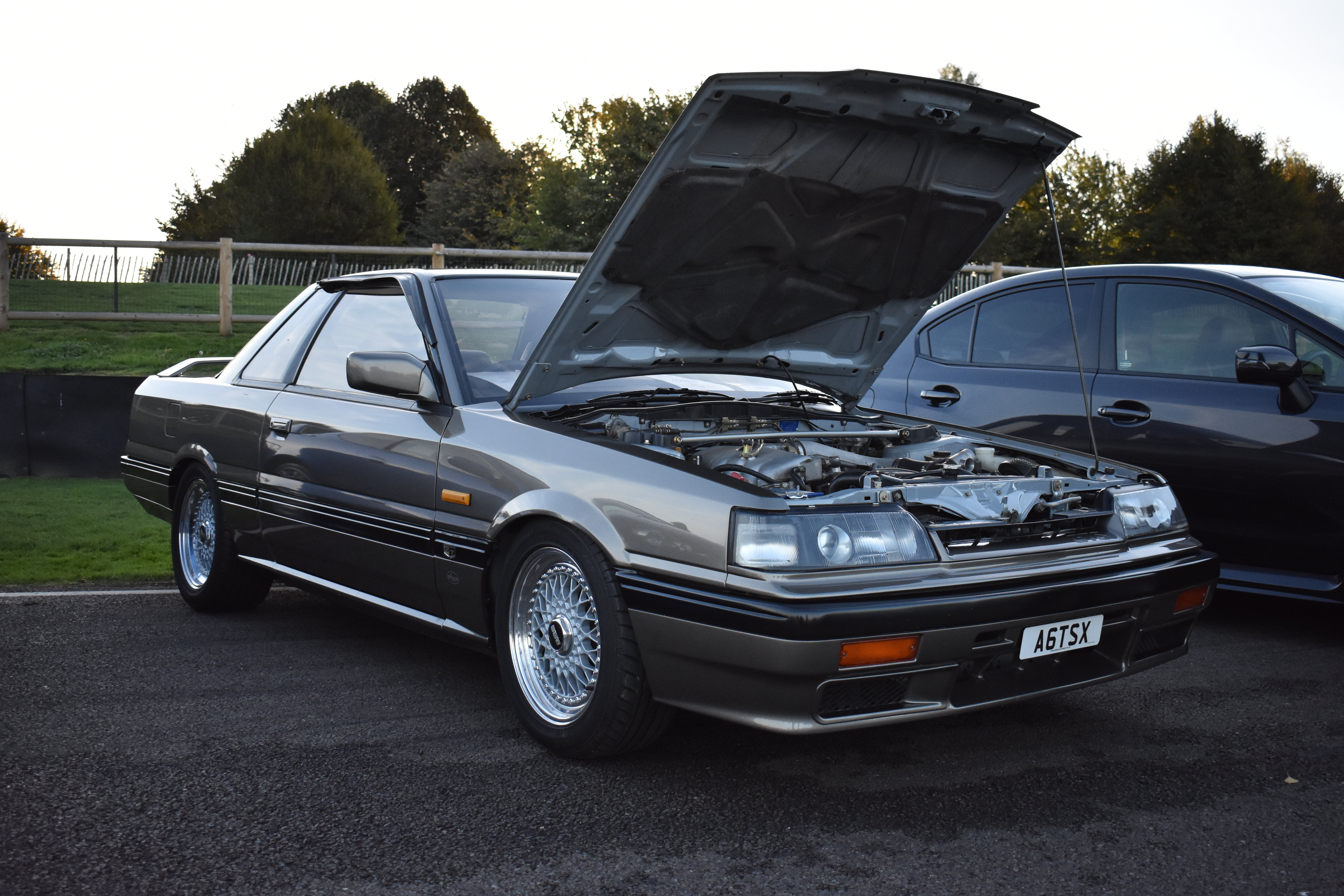 Subaru Impreza 22B
Maybe it is the distinctive ba-ba-ba-ba uneven idle sound of its flat-four boxer turbo engine, or the Colin McRae world rally fame around forests and tracks across the globe. There's something about the highest-ranking classic shape Scooby that ignites excitement every time I hear one. I remember in the '90s when Subaru suddenly stopped being seen as cars for farmers and became top list sports weapons.
I saw a pair of 22Bs during my Breakfast Club stroll, and a very clean P1. Wearing 'that' blue metallic paint, the 22B is regarded as the ultimate in Impreza-dom. Like the P1 it is based on the rare 2-door bodyshell with swollen arches and an engine bored out to 2.2 from 2.0-litres. Values of these 280bhp '90s turbo monsters in immaculate condition have started hitting the £80k according to ERS senior underwriter Alan Bradbury. 
The next Breakfast Club is Hot Hatches on 4th November.