Some of our ERS Agriculture specialists got the chance to visit The Royal Highland Show – a 4-day event that forms the pinnacle of the Scottish agricultural and equestrian calendar.
With so much to see, we asked them what 3 motors stood out for them at this amazing show.
Malcolm Cawsey (Agriculture product manager)
Quadtrac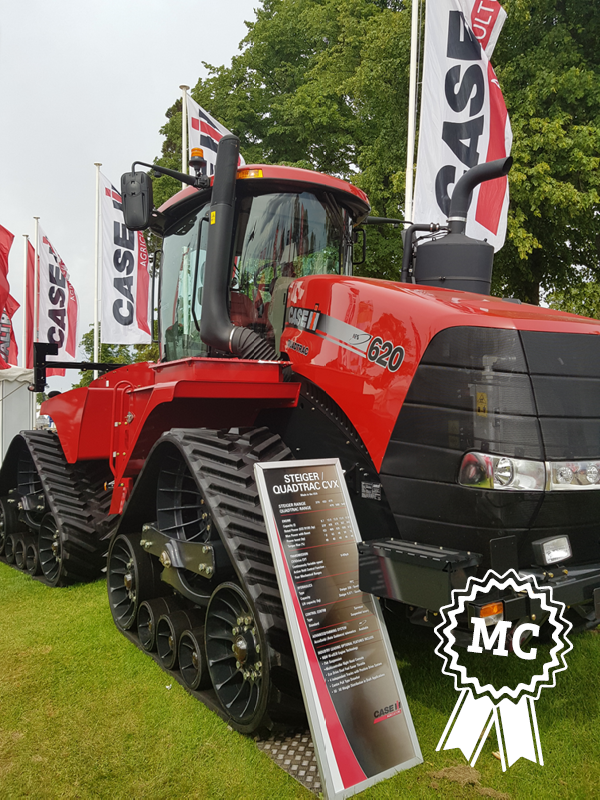 "As soon as I walked past this Quadtrac I knew this would be in my top picks for the show. Standing in a prime area in the motor zone, this machine offers so much to large-scale farmers. It's four track design allows the weight to be distributed evenly meaning wide implements can be pulled with ease benefiting from low ground pressure and minimal compression of soil it can do the work of up to 3 tractors great technology which is represented in the price tag of approx. £500k"

ERS Engineers note: The new model has a Cummings engine which is far more reliable than the previous offering, the cab is much quieter and the controls are slicker and more sophisticated. The twin track crawlers have four point of contact with the ground with front & rear diff locks for really difficult conditions. The one thing that stands out amongst all reviews is that this machine has a far higher maximum road speed than any of its rivals.
Polaris Ranger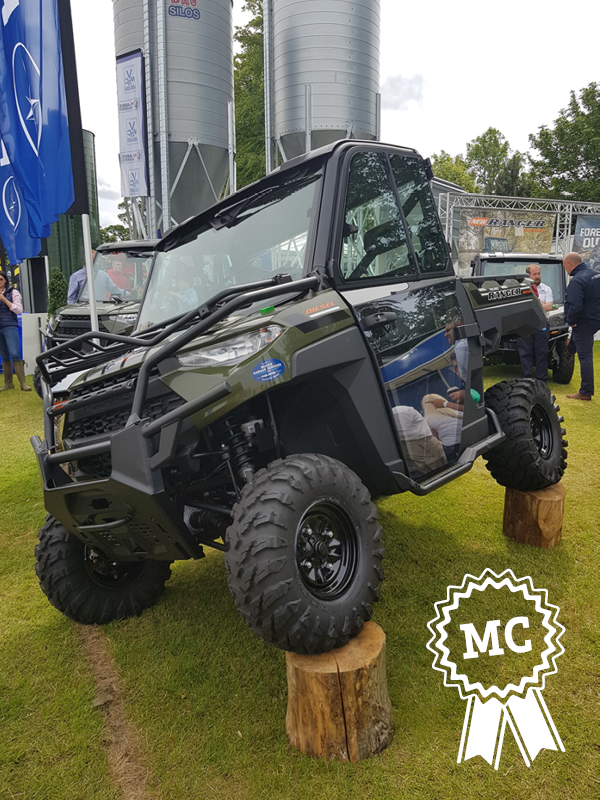 "These new rangers are marketed as being Durable, Dependable, Capable and this pretty much sums them up. We are seeing such an increase in quote requests for these all-terrain vehicles, as they really are a perfect addition to any rural business"

Midmount Mark 1 – the world's first tractor mounted hedge cutter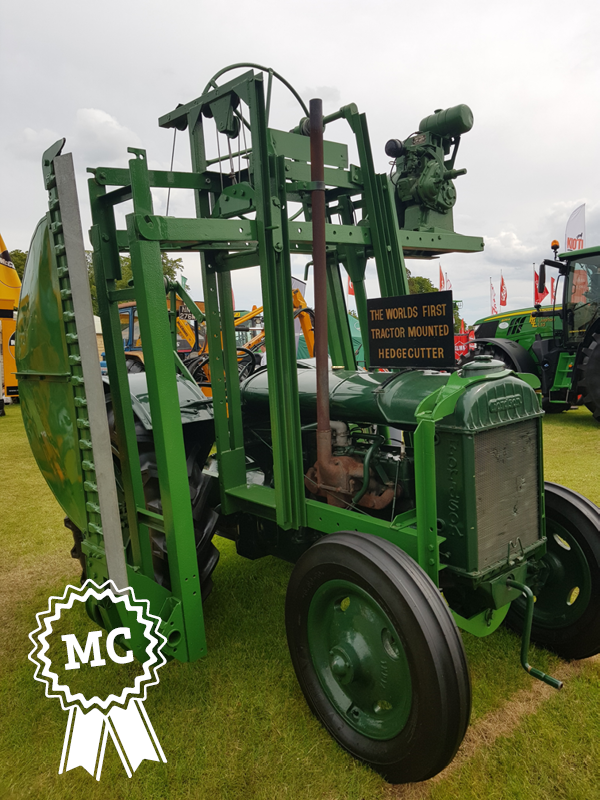 "Manufactured from Mid 1948 by FW McConnel Ltd, this McConnel & Gilmour mechanical hedge trimmer was considered the latest thing in hedge cutting. How times have changed! These days you'll find these come in all shapes and sizes and can include attachments for horizontal and vertical hedge cutting. This really took my eye as it shows how far agriculture technology has evolved over the last 50+ years"

Andy Ward (Regional Development manager)

BMW I8 roadster 232hp.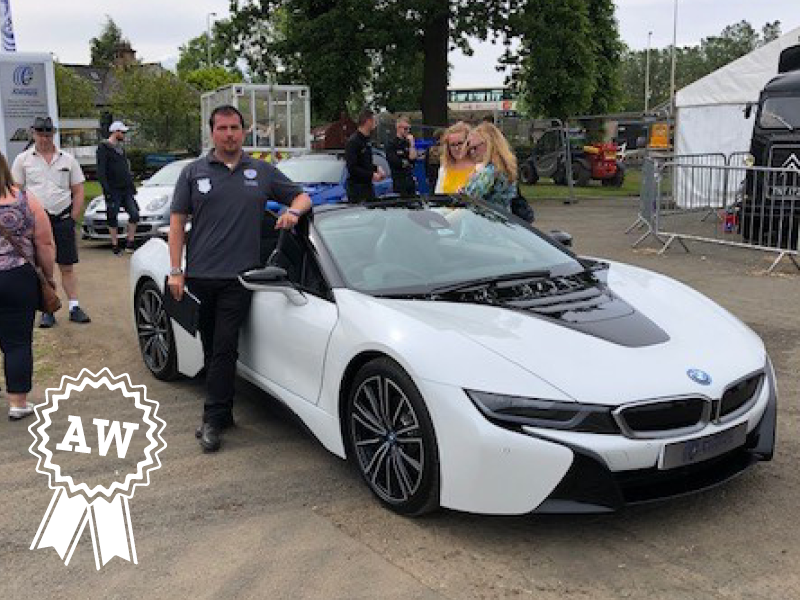 "Not everything at the RHS is for the farm tracks. This new all electric BMW really caught my eye and at a price tag of over £150k you can see why!. We're seeing more electric vehicles coming through the books at ERS from speedy BMW's to electric ice cream trucks, and I get the feeling we'll be seeing a lot more in the coming years"
Rolls Royce Phantom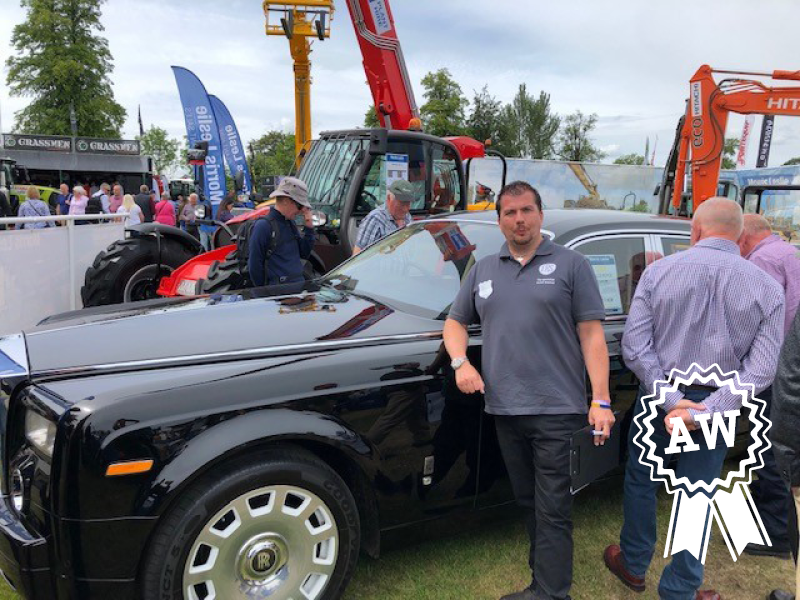 "A steal at the show for only £60k. You can have your very own Alfred butler take you round. A huge luxury machine with prestige look from front to back. Stands out amongst the tractors and trailers at the show for sure always had a crowd gathered round for that perfect photo opportunity!"
ERS Engineers note: "This vehicle successor was described by some as "the best car in the world & a limousine like no other" The new model is the most comfortable luxury car available today with a real performance edge, the power ratio in the car is phenomenal given that it weighs 2.5 tonnes."
Modified Mercedes Truck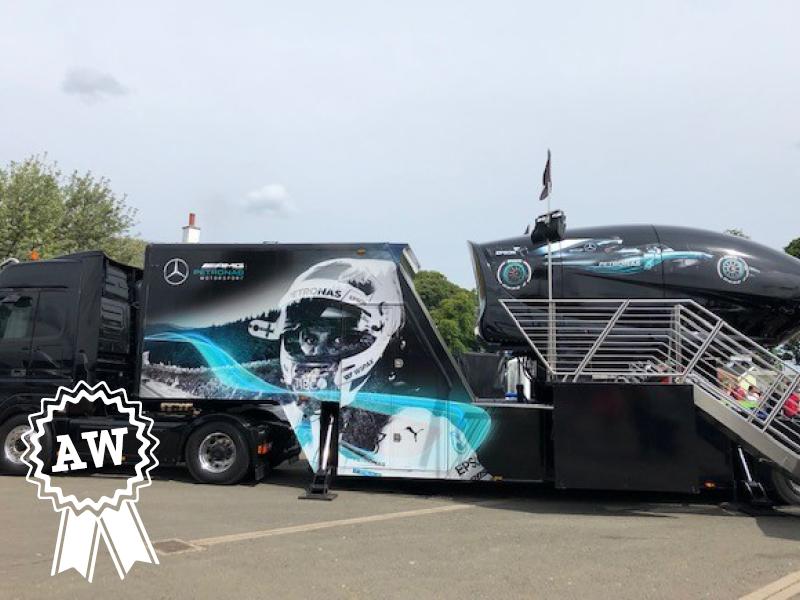 "The exciting thing about Specialist Commercial Vehicles is that things are never quite what they seem. Bespoke modifications from catering trucks to mobile dog grooming, but this Mercedes Truck really stood out by having a simulation ride attached on the back. A massive rig that attracted lots of attention at this year's show"
Graeme Cloughley (Regional Underwriter)
New Holland T7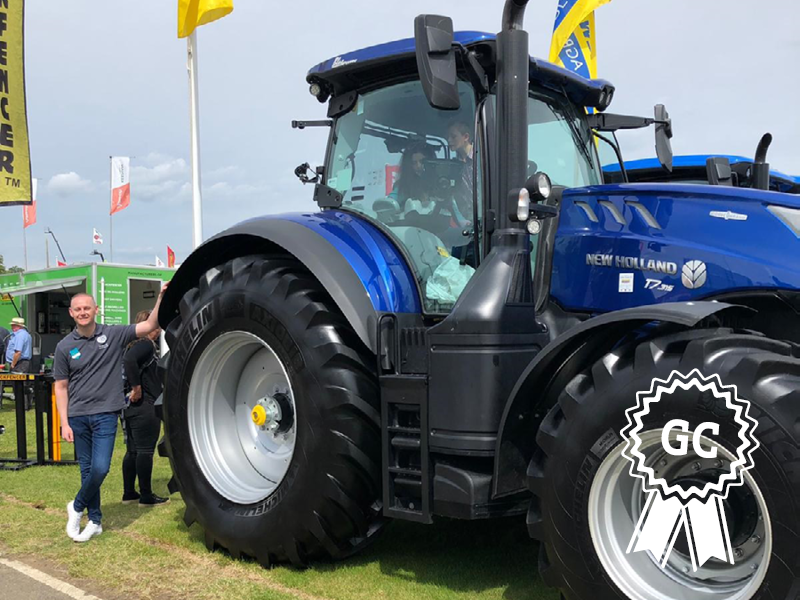 "Straight away this tractor stood out for me – not only because of the solid blue colour against the greenery of the Royal Highland Centre, but because this is such a versatile machine and a staple for many farms across the globe. We cover so many tractors in this category under our Farmers plan product, it's great to get out and about and see them in the flesh – without as much mud on the wheels!"
ERS Engineers note: "The new version boasts for more manoeuvrability with an improved ride in the high quality seating package which is coupled with the Terra glide suspension. It also boasts new safety features like using the clutch pedal to engage transmission and stop start technology which prevents roll back."
Massey Ferguson Combine harvester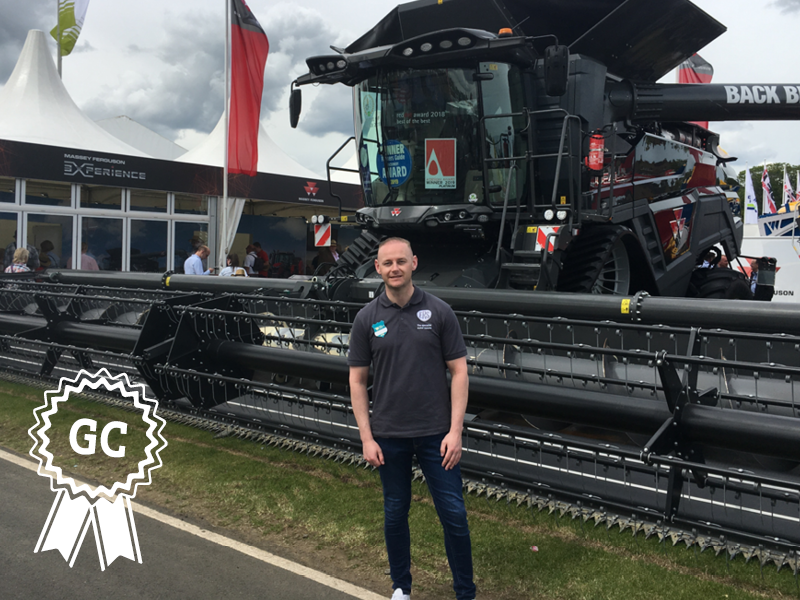 How could I not pick this gigantic machine? It's sheer size is breath-taking – so big we couldn't even fit it in the picture! Combine harvesters are great and are designed to harvest a variety of grain crops – something I'm very thankful for as I can't function in the mornings without my cereal!
Branson 1905 lawnmower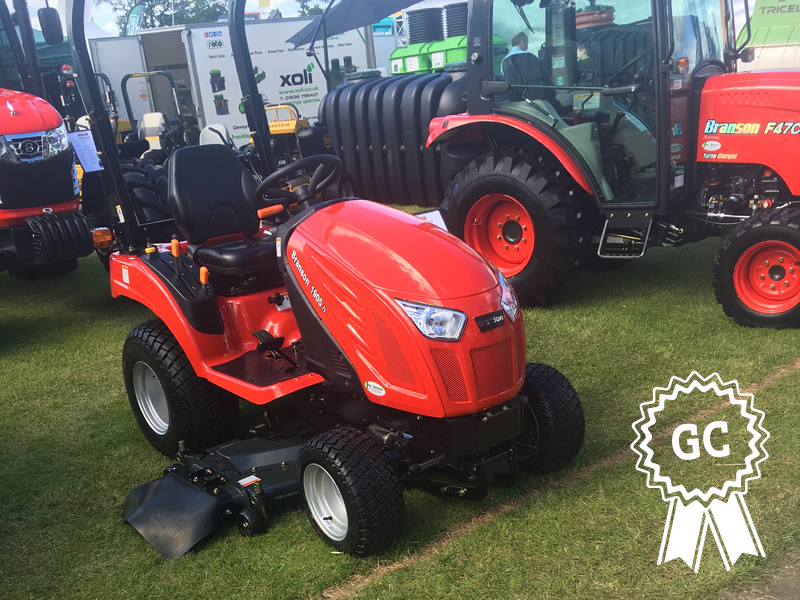 "Small but perfectly formed, these lawnmowers are used in many rural businesses from garden centres to sporting grounds, holiday parks and country houses, which is why they are in my top picks. I love a versatile machine and with the multiple attachments available, they certainly tick that list."
For all Agriculture motor enquiries please contact our Agriculture team: agriculturequotes@ers.com
For all Commercial motor enquiries please contact our Commercial team: commercialmotors@ers.com