Our senior Enthusiast Underwriter Alan Bradbury attended Japfest Silverstone on the weekend, see how he got on...

As a lifetime blue-oval enthusiast, it would take a lot for me to wake up at silly o'clock on a Sunday morning to attend a Japanese car show. However, Japfest at Silverstone did not disappoint! The queue to get into the show was a good sign that this was going to be a huge event, attracting enthusiasts from all over the UK (and Europe). It was also pleasing to see respectful driving by attendees on the way in – possibly determined by the increased police presence on the arterial routes into Silverstone!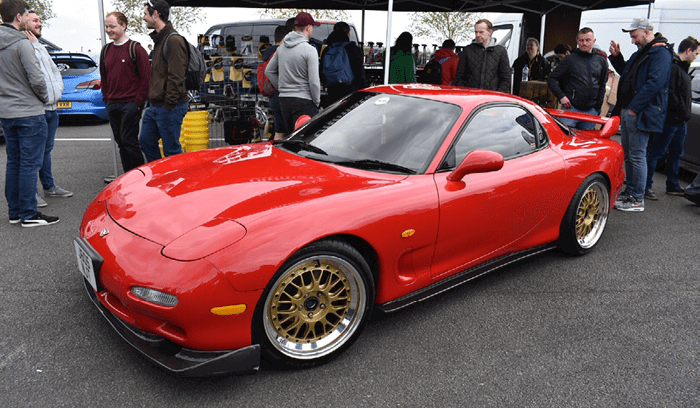 I was invited by specialist insurance broker Greenlight Insurance who were exhibiting and they had a number of modified Japanese cars on their stand, which certainly drew in the crowds. I was keen to see a good mix of modified, imported and classic Japanese models from several decades, not just a car park full of Impreza's and Evo's(!), and boy was I spoilt rotten. There were literally thousands of highly polished, cherished cars from the full range of Japanese manufacturers – Honda, Toyota, Nissan, Mazda, etc. Most on show were in the performance category, with literally thousands spent on increasing the horsepower, but there was a large contingent of cosmetically modified cars, focusing on style rather than performance.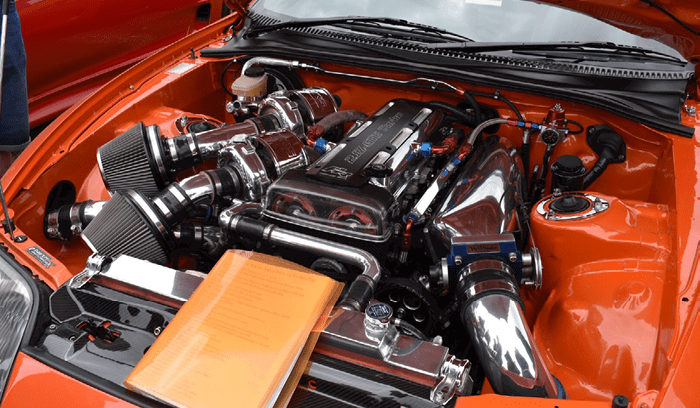 It was interesting to see how some modifications were becoming more commonplace in the show scene – air-ride suspension, vinyl wraps, bespoke body kits, etc – personally, I think it's good to stand out from the crowd, but some cars simply need to be left alone as they're stunning in their own way. That said, the Japanese are huge car nuts and there are several styles – Onikyan, Tsuraichi, and Bosozoku to name but a few, with insanely styled exhausts, bodykits and cambered wheels, which is not to everyone's taste but certainly stands out!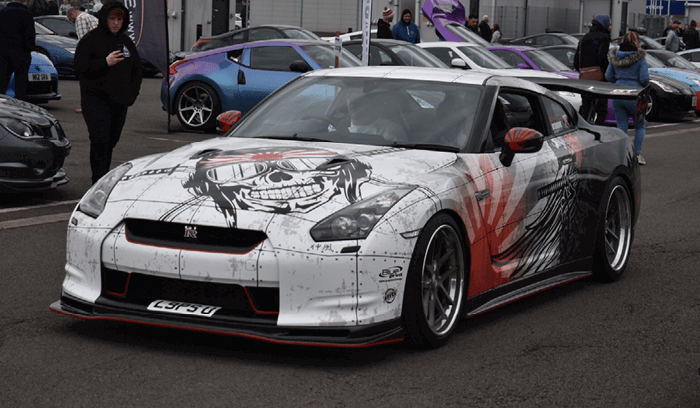 The smell of burning rubber and sound of highly-tuned V8's soon enticed me to the trackside where I witnessed quite possibly one of the best demonstrations of skilful driving – Drift racing. Throwing yourself into a bend sideways at over 100mph is not everyone's idea of fun, but these borderline psychopaths clearly relish in the challenge and it was simply thrilling to watch (and hear). I recommend anyone to see this if they get the chance.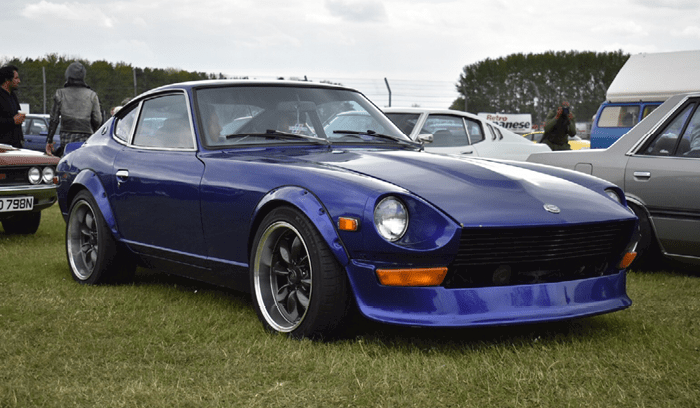 It was good to see a number of 'classic' Japanese cars from the 1970-1990's era too, such as the original Nissan Skyline's and 2000GTR's from the 1970's, iconic rear-wheel-drive Toyota AE86, and the stylish Datsun 240Z. I still think Toyota Supra's still look stunning against newer cars, even though many are over 25 years old!  
Overall it was a great day, and reassuring that I'm lucky enough to work for an insurer that has an insurance solution for 99% of the cars in attendance…. Perhaps let someone else cover the drift cars…. 
For an Enthusiast motor quotation, contact 0345 600 3890 | modandimportquotes@ers.com