A few of our lucky Enthusiast team will be heading to sunny Mykonos this week, to support the motor insurance requirements of the 21st Gumball rally - this will be the third consecutive year ERS has underwritten the event in collaboration with Gumball's broker PK Partnership. 
Not surprisingly, Gumball is a huge challenge to insure – with120+ teams navigating their way through multiple different jurisdictions, participants breaking down or getting lost along the 2,500+ mile course, HNW drivers such as CEOs, celebrities and musicians living it large en-route amidst the glamour of Monaco, Venice and Barcelona. 
But it's the vehicles that require the most scrutiny from our team of seasoned enthusiast underwriters. Not only do we have to cover the plethora of Lamborghinis, Ferraris and other flamboyant vehicles, these days a lot of them feature some form of wrapping or customisation. 
Gumball's Wrap Stars 
Whereas once the only option would be to respray a vehicle at considerable cost, since the 1980s vinyl wraps have been used more and more. Full car wrapping has already taken the USA by storm and its European street cred will surely grow once the Gumball drivers rock into town. 
It's certainly the supercar owners that are leading the way. Even though one might argue that their high-value vehicles are by their very nature rather exclusive, they're using vehicle wraps to create truly unique creative statements, to the delight of Instagrammers and Pinterest users all over.
Whether you're a fan of car wrapping or you wish this whole craze could be erased from history, it does have the benefit of bolstering a vehicle's exterior protection against scratch marks, chips and other environmental damage – just what you need when navigating 2,500 miles of the Southern European Riviera. 
For the less flamboyant amongst us (i.e. non-Gumball drivers), there's also paint protection film (PPF). A reimagining of the basic car wrapping process, PPF is made from tough and flexible acrylic, urethane or polyurethane film, and has become a favourite modification for drivers looking to protect both the look and the value of their vehicle. We're even seeing satin or matte PPF finishes now available from specialised vehicle wrappers. 
We're not expecting to witness much PPF at this year's rally, but we do like a good PPF finish all the same, as it reassures us that a customer looks after their car, and can thus lower their risk profile. We regularly find that where a car lover has purchased PPF, they've also taken other protective measures.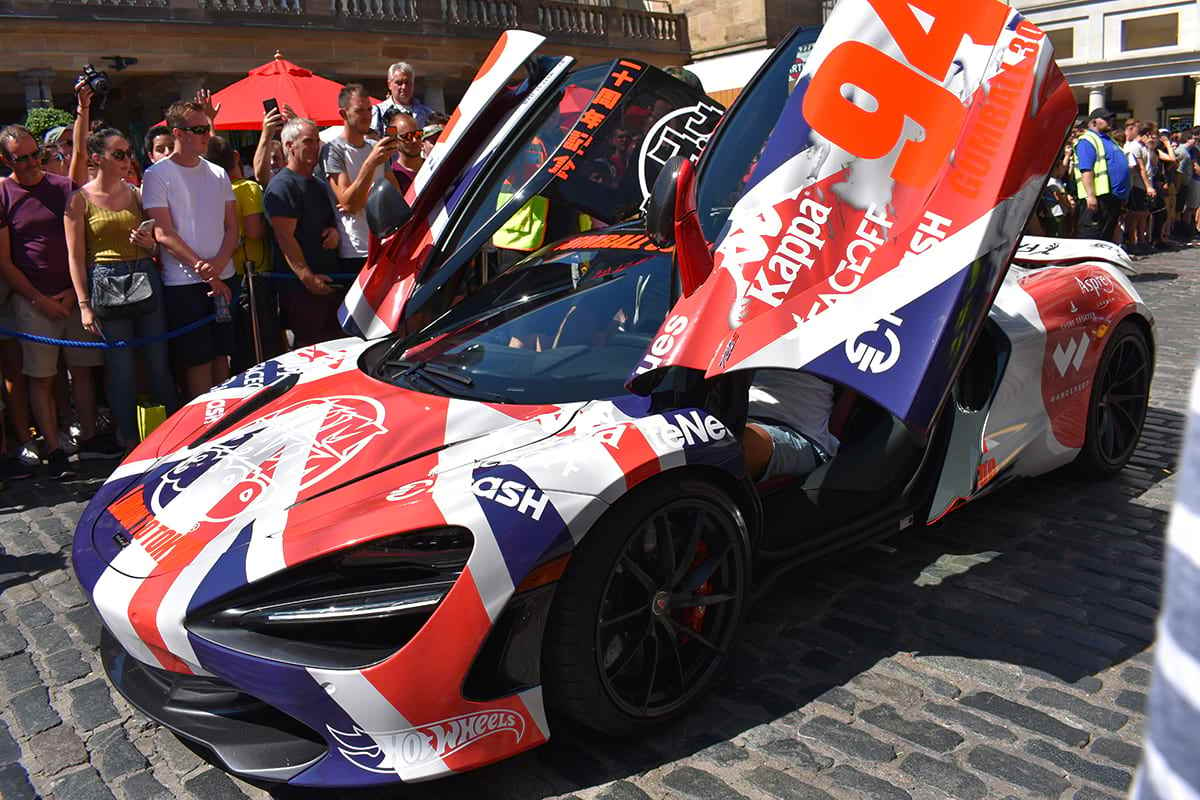 Cover for the bespoke (and the exceptionally bespoke)
As an insurer, we believe in helping drivers to pursue their passions, rather than turning them away because of who they are, the car they drive, or the wrap they've invested in to turn the heads of locals as they're cruising, mid-rally, through the villages of rural Montenegro.
So, while our underwriters have to factor in the cost of replacing wrapping/PPF in the event of accidental damage, we'll always weigh this against the added safety it provides. After all, in a world where wrapping is only set to increase in uptake, Gumball fanatics and larger-than-life prestige vehicle lovers alike need insurers that truly understand them, their risk profile and their unique policy needs.
For an Prestige motor quotation, contact 0333 241 2445 | prestige@ers.com