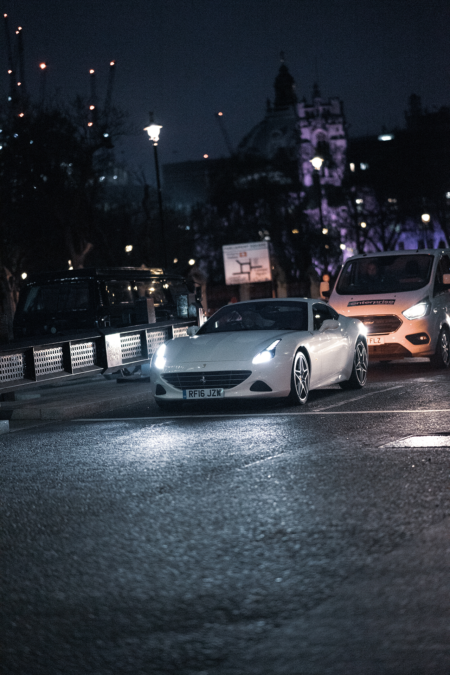 Finding the right Prestige insurance partner isn't easy
Finding a competitive and comprehensive quote for a £1m+ supercar can be challenging, and Dan Hart knows this better than most. His firm Hayes Parsons – one of the largest independent brokers in South West England – excels in helping clients to find suitable motor cover for high-value vehicles and car collections.
According to Dan, "We pride ourselves on giving clients the highest level of service when handling their highest value vehicles, so it's vital that we select motor insurance partners that can deliver to these standards. That's why I enjoy working with ERS, where there's a dedicated bespoke multi-vehicle product built around a clear understanding of car collectors' needs, and a specialist motor insurance team behind it that knows exactly what they're doing."
The Situation
In 2019, a High Net Worth (HNW) client approached Hayes Parsons to enquire about cover for a new high-end Mercedes, having been advised that their regular insurer lacked the appetite to add such a powerful vehicle to their policy.
Hayes Parsons needed a specialist motor insurer capable of taking on the risk. The first step was to pick up the phone to Sam Prever in ERS's dedicated Prestige team to see how quickly ERS might be able to turn around a quote for the Mercedes and help get the client on the road in their new vehicle.
Understanding What Service Excellence Looks Like
ERS specialises in addressing the motor risks other insurers find too tough to handle, providing specialist expertise that comes into its own in the Prestige marketplace, where time-poor high net worth clients often struggle to find insurers with the risk appetite and vehicle knowledge to cover their cherished motors and supercar collections.
"These types of risk require out-of-the-box thinking, using tools such as laid-up cover for vehicles which are only used occasionally throughout the year," explains Dan. "The flexibility provided by ERS, combined with the high level of cover afforded to both individual vehicles and entire collections, is what sets the ERS Prestige offering apart in the market."
The Approach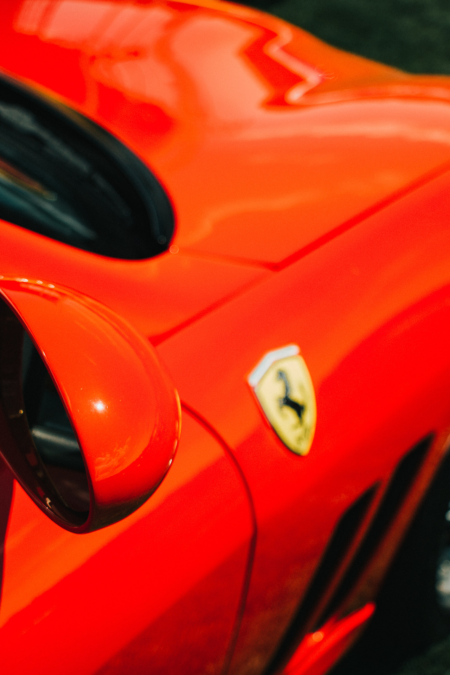 Sure enough our Regional Prestige Underwriter, Sam Prever, was quickly able to put together a policy to cover the Mercedes and, within an hour the client had the protection they needed.
In fact, the client was so impressed by the service he received, that he has returned to ERS and Hayes Parson ever since with new vehicles to add to his policy – including an eyebrow-raising Bugatti Veyron valued at £1.1 million.
The client has continued to invest in his collection over the past few years, and ERS has consistently been able to meet the insurance challenge. The policy has now grown to cover 13 vehicles, including three incredible Ferraris - a LaFerrari worth £3.3 million, a Ferrari F40 worth £1 million and a Ferrari Enzo valued at £1.8 million – along with an £850,000 Porsche 918.
"ERS is at the top of my list for any supercar or multicar policy – particularly when high value vehicles are involved," says Dan. "I like the fact that I can pick up the phone to a dedicated Prestige underwriter and discuss absolutely any risk. I've also been impressed by ERS's quick turnaround on additional vehicles or other midterm adjustments. It's usually a same-day service, which is excellent!"
Notably, the client's policy includes full coverage for everyday vehicles alongside his supercars, reducing the hassle of managing multiple policies and giving the client peace of mind that his entire collection is secure. As the client himself explains, "I use ERS as they are always the most competitive on price and never fail to insure me on any vehicle – from 4x4s to hyper cars. I couldn't name one fault about my experience in the past three years. They really are at the top of their game."
Comprehensive collection cover without caveats
Our team of supercar-loving Prestige underwriters won't baulk at the mention of a multi-million pound Bugatti or a limited edition Ferrari. In fact, they'll be so enthused by these vehicles that they'll pull out all the stops to get the collection insured. For HNW clients, the result is comprehensive motor insurance coverage delivered with dedication and commitment unmatched in the wider market.
With ERS, clients and brokers can rest easy knowing that our risk appetite will grow in line with their car collections, ensuring that they can continue investing in these amazing vehicles without running into any insurance roadblocks en route.