Purists look away now. The move to electric vehicles is gathering momentum – and fast!
Practically every car manufacturer has outlined their roadmap for producing battery-powered cars, and it's important that we all get familiar with the vehicles that are going to populate our roads in the years ahead.
The good people over at The Sunday Times Driving have pulled together this handy list of all major electric vehicles currently in the works. And while not every manufacturer has struck the right note in its EV communications, there's plenty for auto lovers to get excited about, particularly in the supercar arena, where EV innovation is translating into new possibilities for speed, power, precision and comfort.
Let's take a look at the supercar manufacturers making the biggest waves in the space and the vehicles changing perceptions towards high-end electric vehicles.
An all-electric luxury brand
Right now, all EV supercar chat has to start with Jaguar, the first high-end vehicle manufacturer to commit to going fully electric across its entire vehicle range. With 2025 earmarked for the transition – five years before sales of new petrol and diesel cars will be banned in the UK – Jaguar is clearly hoping for a first-mover advantage. And with a debut model, the I-Pace, that has wowed even the EV sceptics, you wouldn't bet against the manufacturer stealing a march in the category.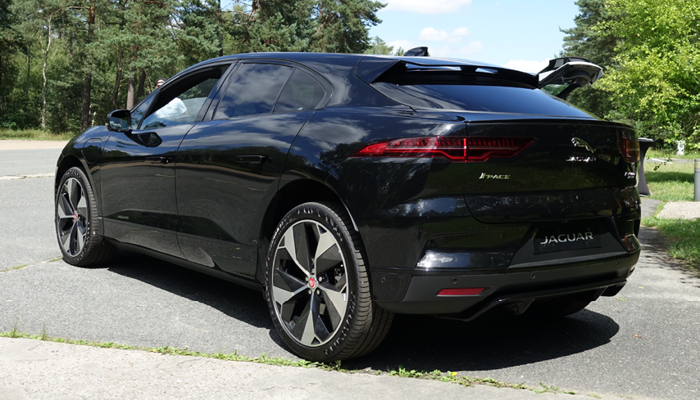 UK-made EVs from AM
The move towards an EV future won't be straightforward, and Aston Martin is one manufacturer that has found the journey particularly challenging, with a string of production and development delays following the mixed debut of its first electric luxury SUV, the DBX.
However, smoother conditions may lie ahead following a technology partnership with Mercedes-Benz and the recent decision to move all-electric model production to the UK from 2025. Plans are in place for a new luxury SUV and an electric sports car, and one of the biggest shareholders, Canadian billionaire Lawrence Stroll, has reassured fans that the designs will retain the classic shape and bespoke interiors that have become synonymous with Aston Martin.
Taycan play at that game
Porsche is another manufacturer to get in early on the EV supercar action. The Porsche Taycan set the auto world alight last year and has now been joined by equally popular siblings the 4S, Turbo and Turbo S, with a rugged estate version – the Cross Turismo – expected in the next few months.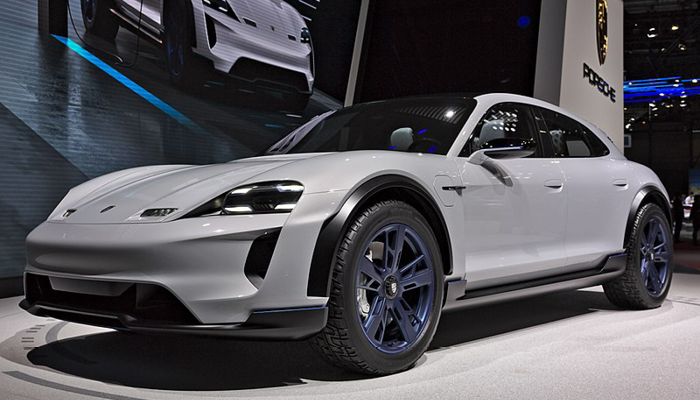 Electrifying the wider Porsche range will be the manufacturer's next priority, starting with the Macan SUV. However, it's notable that the iconic 911 is one of the last on the list, with an electric 911 not expected until 2030.
"The Taycan – particularly the Turbo S model – is the first EV that really focuses on driving pleasure," explains Reis Jones, Prestige underwriter at ERS. "It's all about the experience it offers, which as a car enthusiast, is the most important factor for me. It also looks quintessentially as a Porsche should do. Although it is silent, the acceleration is outrageous acceleration – an addictive feeling, and definitely my favourite EV feature."
Slow onto the grid
Idiosyncratic supercar specialist Bentley has confirmed that it will meet the UK Government's 2030 deadline, but enthusiasts are going to have to wait at least five years before its first TBA electric effort. And let's face it, Bentley isn't going to rush anything out, no matter how much EV clamouring there is from its vast customer base.
Ferrari is another manufacturer that won't be transitioning in a hurry. Its first fully electric supercar isn't expected for another 4-5 years, and CEO Louis Camilleri has even claimed that Ferrari may plant its flag firmly in the purists' camp by refusing to ever go pure-electric across its line-up. It would certainly be a bold, differentiated move within the supercar market, although it's hard to see how all-electric resistance will play against the regulatory headwinds we're seeing across Europe.
All hail Tesla!
It wouldn't be right to wrap-up our EV summary without mentioning Tesla, a manufacturer that has made a big impression on our Prestige Team in recent years.
As Sam Prever, one of our Prestige Regional Trading Underwriters, puts it, "The Tesla Model-S gets my vote for best EV. It was one of the first 'proper' electric vehicles on the road. To me it will always be the pinnacle. More generally, I've been impressed by the performance of some of the newer EVs. The insane 0-60 times and instantaneous torque available from the electric motors is mind-blowing!" Watch Sam's latest film on 'Electrifying Supercars and Prestige EVs' to find out more.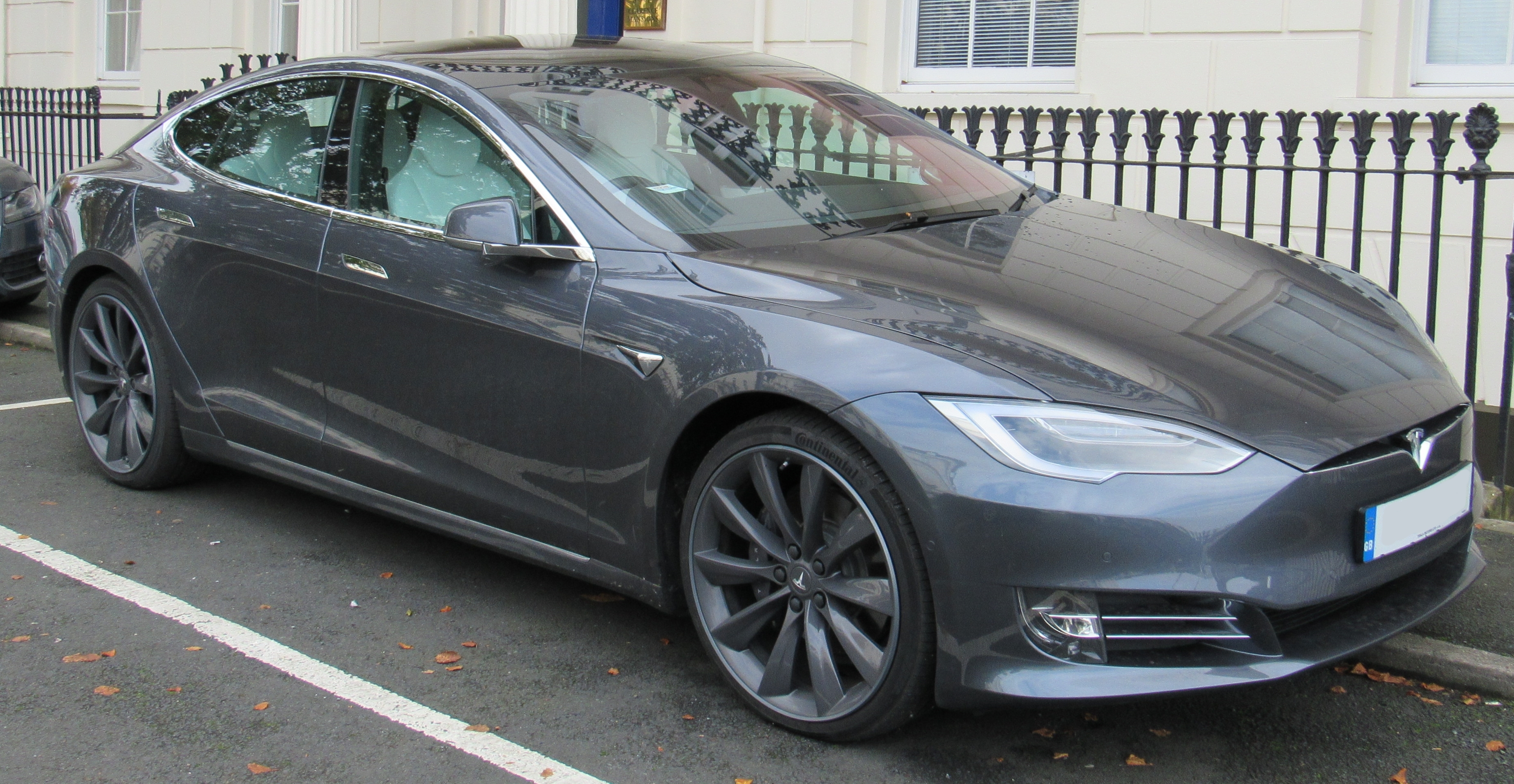 "Right now, the best EV has to be the Tesla dual motor for its speed," argues Regional Development Manager Jamie Brooks. "The charging network has also been nailed by Tesla. With quick charge times down to under 30 mins for an 80 percent charge, and a pretty good overall range, they're able to offer the full package."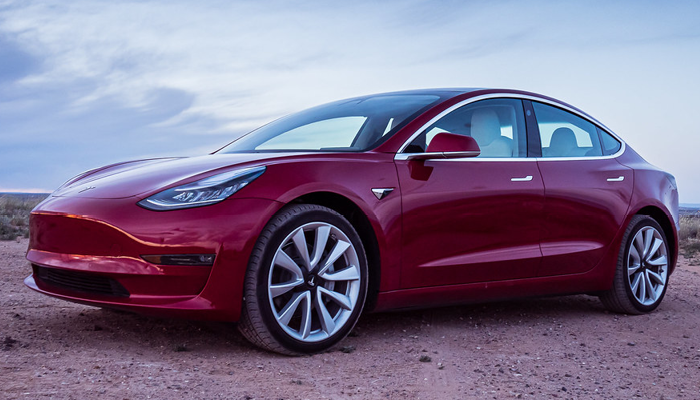 "I love the look and performance of the Tesla Roadster… fingers crossed it gets added to the company car list when it is finally available next year," adds Angus Statham, another of our Tesla-loving Regional Development Managers.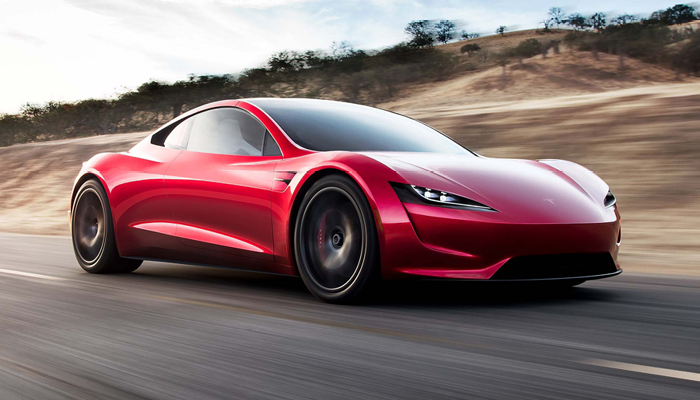 While Angus will be waiting a while for the Tesla Roadster launch, US television host Jay Leno has already managed to bag himself a prototype model.
Like many collectors, Leno is now adding EVs to the mix; he also owns a BMW 7 Hydrogen as well as a real curate's egg, a Baker Electric, one of the very first electric production cars dating back more than 100 years. Brokers rest assured, we're more than happy to offer High Net Worth Collections policies to clients whose collections include EVs, supercars, everyday vehicles and even 100-year-old curiosities!
Don't stop believin'
It's a sure sign of manufacturing success when members of our Prestige team start fantasising about owning ridiculously high-performance vehicles that would almost certainly require them to sell their home and live in their car. For Prestige underwriter Alex Lewis, his dream vehicle of choice is the Pininfarina Battista.
"It has 1900HP and does 0-62mph in less than 2 seconds," he explains. "It's also the best looking EV ever made, carries a £2million price tag and there are only 150 of them in existence. Need I say more?"
EV expertise you can trust
It's never been easy for brokers to find competitive quotes for high-end vehicles, and electric supercars will be an automatic red flag for most mainstream insurers and online aggregators.
Specialist electric vehicles need a specialist motor insurer, and our Prestige team has taken the time to fully understand the EV market and develop an end-to-end EV product suitable for even the most rare and unique vehicles.
We offer a raft of benefits for drivers – from breakdown support and choice over repairs to charging cable cover and leased battery cover. As the electric supercar market starts to pick up the pace, we're here to support our broker partners and their clients by helping them understand what the shift to EV means for their Prestige motor premiums.
So, if you'd like to chat more about your clients' EV supercar insurance needs, please email prestige@ers.com, call 0333 241 2445 or go to ers.com/electric for more information.