At ERS, we're constantly working to make the repair process as smooth as possible for customers.
However, Brexit, pandemic-induced disruption, and, most lately, manufacturing problems due to the escalating crisis in Ukraine, are taking their toll on a repair industry already stretched to capacity by supply chain issues – creating new challenges for motor insurers, brokers and customers alike. The entire industry is affected.
So we wanted to share some details about the practical challenges in the repair process, as well as outlining what we're doing to mitigate the impact of these and keep our customer's claims flowing smoothly.
What are the emerging risks?
Parts availability shortages:
The industry's reliance on overseas parts is putting massive pressure on garages, car manufacturers, and the customers , who are having to wait longer than usual for their cars to be fixed.
One reason for this is that two-thirds of vehicle parts are manufactured in the Middle East and China, where Covid-19 continues to affect production. And with Ukraine and Russia both critical for the production of semi-conductors, global manufacturing issues won't be resolved any time soon.
Parts delivery delays:
The average UK parts dealer holds just 1.5 days' worth of stock, with the industry operating to just-in-time supply lines from the EU. These parts are taking longer to come through from the dealer network due to Covid-19 backlogs, sickness leave, and the general shortage of HGV drivers across Europe.
According to the National Body Repair Association (NBRA), the number of parts available with short lead times has dropped by 30%, with almost one quarter of all jobs now taking over a week for parts to arrive – delays that are only anticipated to get longer.
Repairer constraints, capacity issues and rising prices:
The NBRA estimates that approximately 100,000 damaged vehicles are waiting to be brought in for repairs, while driveable vehicles are taking five weeks longer to get booked in than pre-pandemic.
Inevitably, parts costs have increased due to a combination of supply chain problems, import-related and pandemic-induced delays, dealers holding less stock, and new car parts production being prioritised over parts for existing vehicles. We have seen some bodyshop consolidation in the market and it's reasonable to assume that there will be further reductions in repair capacity as a consequence.
Labour shortages:
Like many other industries, bodyshops have seen reductions in their workforce as people make different lifestyle and career decision following Brexit and Covid. At the same time, the pandemic had reduced the overall pool of talent available. The industry is taking steps to produce a more sustainable pipeline of talent, but in the short term there will be a shortage of people to undertake the work.
Courtesy car issues:
The shortage of new cars caused by the ongoing manufacturing issues has limited most repairers' ability to provide courtesy cars within the usual time frame. Most customers won't part with a driveable vehicle unless they have a replacement, hence the delays caused by supply chain issues are being further exacerbated by their understandable desire to wait for a courtesy car.
The steps we're taking to protect customers
At the first point of contact, our customer service teams are helping to set customer expectations about repair timeframes and courtesy car availability, while prioritising undriveable vehicles to help ensure customers are not kept off the road altogether.
We have enhanced our mobile repair offering to provide wider network coverage and to identify appropriate cases at new claim notification stage.
And we are offering the customer the choice of fitting non-OEM or green parts to get their vehicles back in the road more quickly.
We've allocated dedicated resources to support our supply chain and track emerging issues so we can predict further challenges before they occur. Similarly, we're monitoring repairer capacity daily to ensure that customers are directed to repairers ready to take on their vehicles.
"The industry is facing a plethora of supply chain and repair challenges with far-reaching consequences. We are working closely with our suppliers to mitigate the impact on the customer repair journey, but through this period it is really important that we communicate clearly with our customers, to ensure they understand the scale of the challenge." said Simon Muir, Head of AD and TPD Claims at ERS. "The long-standing nature of these challenges means there's a bumpy road ahead, but we're all in this together and we're taking every possible action to give drivers the support and assistance they require."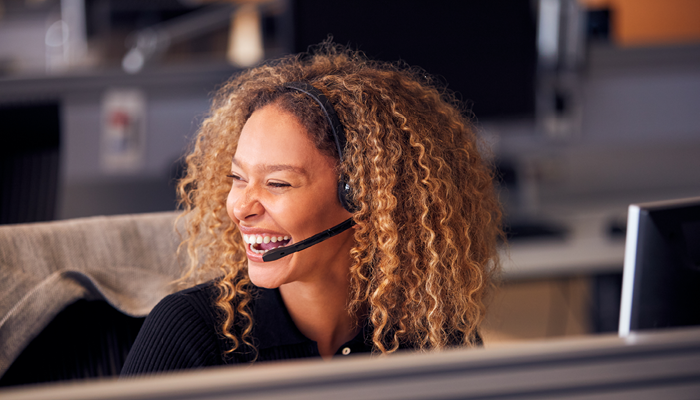 We're all in this together

Our repairer network, The Innovation Group, works with more than 240 repairers across the UK. Throughout our partnership, it has consistently demonstrated an impressive ability to withstand external pressures.
However, no network is immune to these industry-wide issues, which is why we're taking extra steps to manage expectations and prioritise customers who are most in need of immediate assistance.
2022 won't be an easy ride, and we must be open and transparent about the challenges faced across the industry. But if we all work together, we can ensure that, despite the unprecedented scale of the disruption, policyholders will still be able to get back on the road with their vehicles as fast as possible.
If you would like to hear more about the UK's repair network challenges, join our claims experts and our repairer network, The Innovation Group, at our digital event on Tuesday 26th April at 10:00-11:00. Reserve your place today.