As we celebrate International Women's Day (IWD), we're taking the opportunity to shine a light on the incredible achievements of women around the world and to recognise the progress we've made towards gender equality in the insurance industry.
At ERS, we believe in creating an inclusive workplace that is welcoming to everyone, regardless of their gender, race, age, or background. We know that ensuring a truly diverse workforce isn't just the right thing to do, it makes smart business sense too. By bringing together people with different perspectives, experiences and skillsets, we can drive innovation, improve our customer service and build stronger relationships with our partners.
To mark IWD 2023, we sat down with four talented women at ERS to learn about their experiences, perspectives, opportunities, and the challenges they face as women in the insurance field. Our discussions covered a range of topics, including gender diversity in the workplace, career development and the changing landscape of the insurance industry.
Through these conversations, we hope to shed light on the progress that has been made in promoting gender equality, but also on the challenges that still exist. We believe that by sharing our stories and experiences, we can inspire others to join us in promoting inclusivity and diversity in the insurance industry and beyond.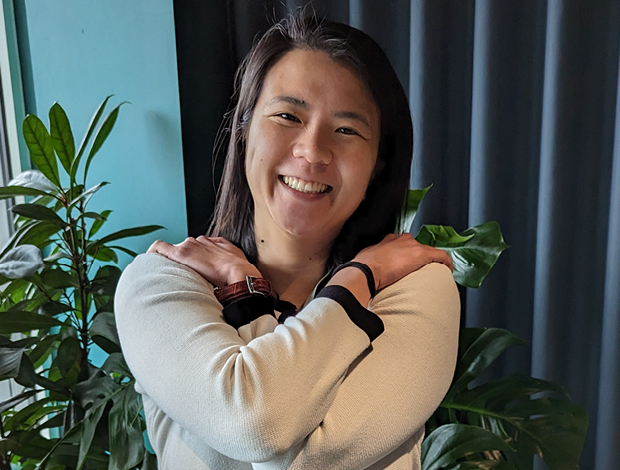 Introducing Hazel Hong, Finance Business Partner at ERS London
Hi Hazel, Great to speak to you. What is your role at ERS, and what does your work involve?
As an Underwriting Finance Business Partner at ERS, I work closely with our underwriting team and product managers on various forecasting and budgetary processes.
My role involves looking at key drivers and conduct analysis to evaluate our product performance. I am constantly on the lookout for external factors and challenges that could impact our business, together with challenging and working with stakeholders to ensure we have the right information to propel our operations forward.
With a background from the big four, working with a range of different industries and having a keen client perspective, I joined ERS in October 2021. I'm really passionate about making a positive impact on the insurance industry and helping to drive growth and innovation.
What do you think is the most important skill for someone in your role?
I've learned that building and maintaining strong relationships with industry professionals is key to achieving success. While having technical knowledge is undoubtedly essential, soft skills like communication and collaboration are equally critical in this role.
I'm not sure if this is a gender specific trait or not, but my approach is to always be over-prepared and to have high expectations of myself to deliver outstanding results. There's certainly lots of pressure – some of which we put on ourselves – so self-reflectiveness and realism is also important!
What changes have you seen in the insurance industry since you've been working, specifically regarding gender diversity, and how has ERS addressed them?
Having worked in the insurance industry for a decade now, I've had the opportunity to observe the changes in gender diversity first-hand. My experience extends across both Singapore and the UK, allowing me to see how different cultures and environments can impact the industry.
While it's heartening to see that education and training were available for everyone and that hiring was largely merit-based in Singapore, the industry still had a disproportionately high male representation in senior leadership roles.
Thankfully, I have noticed a shift towards greater inclusivity and diversity in both Singapore and the UK. In the UK, I've been impressed with the way women are celebrated for their success and how there's little distinction between genders when it comes to rewarding individuals based on performance.
At ERS, there is a conscious effort to promote inclusivity and make the industry more welcoming for everyone, regardless of their gender. By recognising and celebrating the unique perspectives and contributions that women bring to the table, ERS is working hard to create a more equitable and diverse industry that benefits us all.
What one thing would you like to see change in the future to help women succeed in the insurance industry?
I would like to see an even more open-minded and empowered mentality, across the industry, that promotes inclusivity and recognises the importance of diversity.
For example, women often face immense guilt for taking time off for family obligations, such as caring for their children. It's important for companies to actively encourage and support their female employees in balancing work and family life. This means creating a culture that recognises and values the importance of both and telling women that it's okay to take time off and prioritise their family when needed. By doing so, companies can help alleviate some of the pressure and guilt that women often feel and create a more supportive and inclusive work environment.
What one thing have you learned throughout your career that you believe is important for women in the insurance industry?
Simply, the importance of being your authentic self and owning your actions. I believe that women should feel empowered to bring their true selves to work and not feel like they have to conform to a certain mould to succeed. Additionally, companies should recognise the unique contributions that women can make to the industry and work to create opportunities for them to thrive.
Thanks so much Hazel, it's been so interesting to hear your experiences.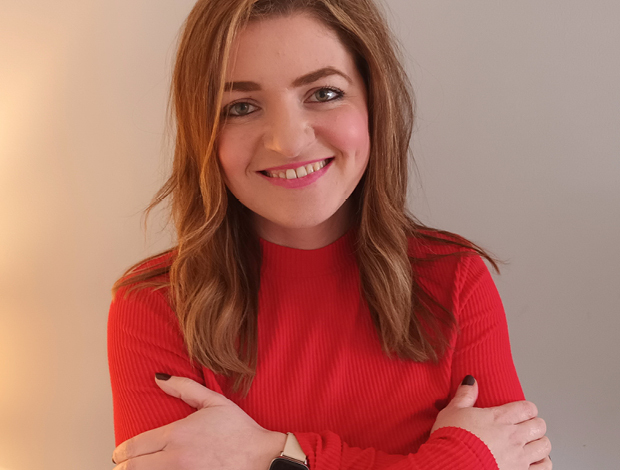 Meet Deniece Maddocks-Davies, Head of Claims Operations at ERS Swansea
Hi Deniece, can you tell us about your background and your current role at ERS?
Hello, lovely to meet you. I've been with ERS for eight years now. I started in a tech role and was fortunate enough to have received opportunities for promotion within a short period of time. Today, as the Head of Claims Operations, I manage four operations managers and a wider claims team of 160 people.
Can you talk about your experience with coaching and mentoring?
I have an ILM Level 5 in coaching and mentoring, and I love this side of the business. In fact, I started a women's networking group outside of work, which is designed to give women from my local area the time and space to discuss the issues which matter most to them.
I find it incredibly rewarding to see individuals grow and flourish under my guidance. At ERS, we have a strong coaching culture that encourages everyone to coach others, even if they don't report to them. This approach brings different perspectives and creates a sense of inclusivity across the organisation.
Currently, we're working on a competency framework for our leaders to ensure a consistent approach to coaching and mentoring, as well as to embed our coaching culture into every aspect of our work. I'm excited to be a part of this effort and to continue to support the development of our team members at ERS.
What do you think are the most important skills for someone in your role?
When it comes to my role, I believe that strong communication skills are paramount. Being able to effectively convey information and bring people along on the journey is essential to success. Collaborative skills are also important, as we work closely with various stakeholders across the business.
In addition to communication and collaboration, I believe that strong presentation skills are crucial in my role. As we deal with complex information, it's important to be able to distil it down and present it in a way that is easily digestible for different audiences. Knowing your audience and tailoring your presentations accordingly is also key.
What changes have you seen in the insurance industry when it comes to gender diversity?
I've seen a positive change since I've been in the industry. There is now more acknowledgement that we need to act on the lack of female talent in the industry and a more proactive approach. For example, last year we employed a team leader on a part-time basis for the first time. It's always been a requirement for roles to be full-time, but we were aware that we were likely to miss out on a huge amount of talent by not offering flexibility. The success we've had with this approach shows that we need to think about things differently and not indirectly isolate people who have huge talent.
I firmly believe that diversity of perspective is crucial in our industry. To drive this change, we need to take further steps towards inclusivity. At ERS, we're starting to consider things like job sharing and how we can make it work effectively for everyone involved. Additionally, we need to introduce mentorship schemes, both internal and external, to support our employees and help them reach their full potential. I have been involved in both mentoring and being mentored, and I think it's important to acknowledge that this isn't just about gender diversity. We need to address the pipeline issue and support individuals at all stages of their career.
However, it's not just women who should be involved in mentorship schemes. We need to encourage more men to participate, as this helps to create a more inclusive culture and acknowledges that this is not just a problem for women to solve. By including people outside of the target group, we can provide validation and encouragement that will benefit everyone. Overall, we need to take proactive steps towards inclusivity to ensure that we're creating a workplace that values diversity and fosters a culture of growth and development.
Thanks so much Deniece, lots of food for thought there.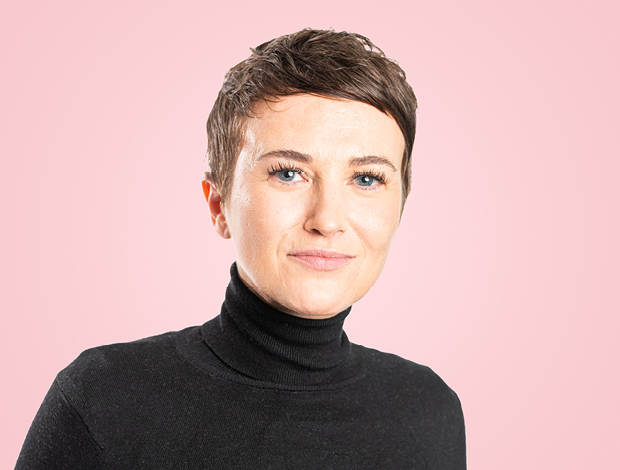 Introducing Claire McShane, Marketing and Events Manager, ERS
Happy International Women's Day Claire. What is your role at ERS, and what does your work involve?
My role at ERS can be broadly split into two parts – running marketing activities for our specialist fleet business – and more broadly, to engage customers, partners and prospects through external events.
As you'd imagine, a large part of the events side of my role is managing industry events – such as the BIBA Conference & Exhibition, which is the biggest insurance broker event on the UK calendar. From stand design, to organising fringe-events, to booking over 100 broker meetings over a two-day period, this annual event is intense, exciting, and rewarding. And at ERS, we like to bring creativity and innovation to events too – which at BIBA means bringing a fleet of vintage, branded minis to the exhibition to offer delegates free taxi rides across the city of Manchester.
I've worked in insurance for more than 20 years, starting my career at a publisher of reinsurance and insurance magazines. As such, I've built up extensive experience and a large network of industry contacts which has ultimately given me an encompassing understanding of the market. It's a complex and ever-changing industry, and at ERS, we pride ourselves on being at the forefront of innovation and customer engagement. My role is to ensure that our Fleet marketing and events strategies stand out in a crowded market, while also helping to build our brand and reputation in the marketplace.
Q: What changes have you seen in the insurance industry since you've been working, specifically regarding gender diversity, and how has ERS addressed them?
When I first started working in the insurance industry, I was very aware that it was an incredibly male-dominated industry, often described as a "men's club," where women weren't represented or heard. This was particularly evident at industry events, which were largely male-dominated and often not welcoming to women.
I had to be confident and stand up for myself to ensure that my voice was heard, and my contributions were valued. In those early days, there was immense pressure to prove yourself – as a woman in a male world.
But with new generations coming up, who are setting new standards, the cycle is being broken. There is now more acceptance of different behaviours and attitudes and diversity is valued – not just as the right thing to do but because different perspectives make good business sense. It's great that ERS is committed to promoting gender diversity in the industry, something which we have a real focus on in events, by inviting a diverse range of speakers, and ensuring delegate groups are more balanced.
Q: As a woman working in the insurance industry, have you faced any challenges or obstacles in your career?
Yes, I have had to work harder to prove myself, especially when it comes to networking and establishing relationships. However, I have also been fortunate to have talented, supportive colleagues and mentors who have helped me navigate these challenges and helped build my confidence. It's heartening to see a much more inclusive industry today, and we must ensure we build on that good work in the future.
Q: What advice would you give to other women who are interested in pursuing a career in the insurance industry?
My advice to other women who are interested in pursuing a career in the insurance industry is to be confident, believe in yourself, and be prepared to work hard. The industry can be challenging, but it is also rewarding, and there are a lot of opportunities for growth and development. It's important to establish a strong network of colleagues and mentors who can provide support and guidance along the way. More importantly, choose an employer that champions all genders and backgrounds in terms of career opportunities and development, the options are far greater than they used to be.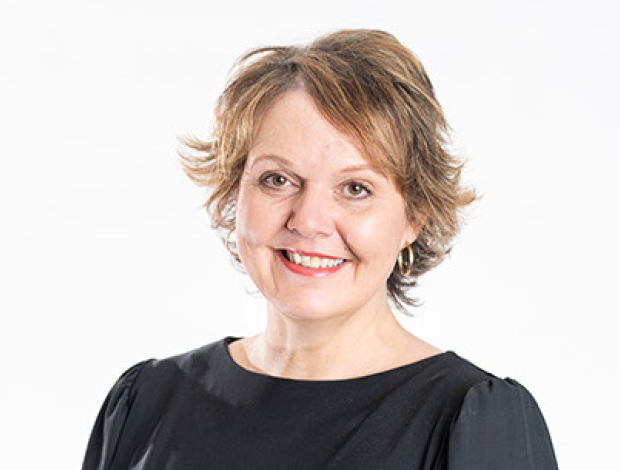 Meet Nicky Harttree, Product Manager for Fleet Own Goods & Trade at ERS
Hi Nicky! What is your role at ERS and what does your work involve?
My 30-year journey through ERS can be broken down into three chapters; I was an underwriter for eight years before leaving to have my eldest son. After a year off, I returned to the role part-time for 14 years so I could also focus on raising my family. In 2014, after returning from an 18-month secondment to develop ICE Policy, I returned to work full-time and was offered the role of Senior Underwriter, before eventually being promoted to my current role in 2018. Today, I work closely alongside our head of class to manage the performance and profitability of five propositions in our fleet book - own goods and trades, self-drive hire, coach (minibus and community transport), taxi and goods for hire and reward.
A significant aspect of my role at ERS involves using data to maintain and enhance our performance. This requires me to keep my finger on the pulse of industry trends and identify opportunities for improvement. Working closely with the underwriters, I ensure that we have a deep understanding of the market and can respond effectively to changing conditions. With 27 people on our team, it's essential that we work collaboratively and efficiently to execute the underwriting strategy and deliver our business plan.
What changes have you seen in the insurance industry since you've been working, specifically regarding gender diversity, and how has ERS addressed them?
30 years ago, insurance was a male-dominated industry, and women were not represented particularly well. Progression was difficult, and women were often offered roles in other areas of the business that were traditionally female-biased, such as administration or people-focused roles. I was the first woman in the organisation to be employed in Fleet underwriting team when I entered the field, and I wanted to learn from my experiences. I faced some challenges and resistance, particularly at the beginning.
Thankfully, things have changed for the better over the years and women don't have to face some of the same struggles and challenges that existed in the past. The current generation is much more open-minded and progressive, focusing on identifying talent based on merit rather than gender. In this more inclusive environment, opportunities are available for those who seek them, and there is much more diversity in the industry. It's gratifying to see that performance and experience are now viewed as the most important factors, and people are not judged based on their gender or other personal characteristics.
What advice would you give to someone who wants to be an underwriter, and more generally, what advice would you give to the insurance industry to become more inclusive?
In terms of advice for someone who wants to be an underwriter, it's important to continue learning and staying up to date with industry trends and developments. This includes taking professional exams and seeking out internal training opportunities. It's also important to work hard and create opportunities for yourself by being proactive and showing initiative. Building relationships and networking within the industry can also be beneficial.
More generally, for the industry to become more inclusive, it's important to continue building on the foundations that have been created and to actively seek out and promote diversity and inclusivity. This can include initiatives such as mentoring programs, unconscious bias training, and creating more opportunities for underrepresented groups. It's also important to recognize and value the contributions of individuals based on their skills and abilities, rather than solely on their gender or other demographic factors.
Thanks so much Nicky, it's been so interesting to hear about your experiences.
As we conclude our discussions with these exceptional women in the insurance industry, we're reminded of the importance of celebrating and empowering women in all areas of business. While there has been progress made towards gender equality, it's clear that there is still much work to be done to ensure that women have equal opportunities and support to succeed in their careers.
By promoting diversity and inclusion, we can work towards creating a more equitable future for all. At ERS, we're committed to being a part of this ongoing effort. We take pride in being a part of an industry that is making strides towards gender equality, and we will continue to do our part in supporting and uplifting women in the workplace and beyond.