As ERS continues to expand its UK regional operations, new recruit Jim Neild tells us about the changing market within the North West of England and his lifelong love of the high net worth market.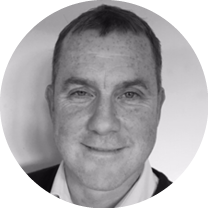 You're new to ERS – how is the experience differing from previous roles?
I've worked with a variety of brokers and insurers but this is my first time working at a specialist motor insurer. Having worked my entire career in the high net worth space – always in the North West – I've been lucky enough to watch first-hand as the sector has expanded, and the emergence of prestige motors as a key category within this.
What appeals to you about this area of specialism?
The HNW arena is far more complex than the market as a whole understands, and that's one of the things I've always loved about it. Most notably, there's far more risk out there – it's never just a standard motor insurance policy, and that can leave some HNW customers struggling to get the support they require. They have the money but they can't find the products to cover them. So it really is about understanding each client fully and managing their bespoke risk effectively.
Why is HNW taking off in the North West? 
There's a strong culture of entrepreneurialism in the region and, for every company director to enter the HNW space, there also tends to be a spouse and family to consider. High performance vehicles in particular are now seen as an investment rather than an extravagance, and as we see a new breed of increasingly savvy business leaders in the North West, I'd certainly expect this trend to continue.
And what about footballers?
Of course. The region has an abundance of footballers who earn vast amounts of money, and dealerships have definitely become more switched on to targeting this type of very specific demographic – just look at how Bentley was able to market the Continental. But this is why you need specialist insurers that have a broader product suite with which to support brokers. A Continental equals higher risk; a footballer with a Continental equals even higher risk. 
The same is true across the entertainment category, where again the North West has its fair share of stars. Factor in rugby, cricket, golf, horse-racing, and it's easy to see the size of the opportunity in the region.
What's the key to building a successful broker partnership in the North West
Typically our North West brokers will be smaller teams within a brokerage that specialise in HNW, so we can help serve as an extension of their teams as they look to juggle multiple client needs effectively. We also have a number of specialist HNW players that understand every facet of the market – they may rely less on our market expertise but more on our ability to execute. 
We speak to all of our brokers on a regular basis to make sure we're giving them the level and type of support they require, as well as deploying broker-facing sales teams that are constantly trying to help them secure business. Having a regional presence is less important to the customers but it's vital for the brokers when it comes to establishing trust, consistency and timeliness. Ultimately brokers require local access and fast, locally driven decision-making.
What do your brokers have to be most mindful of when dealing with customers in the HNW space?
When it comes to many HNW individuals, particularly footballers, we have very small windows of opportunity. Footballers' lives are controlled by the club. It's nigh on impossible to contact them directly so we go through the agents in what's always likely to be a low touch relationship restricted to a limited number of engagements. If you want to capitalise on those engagements then timing is everything, for example, understanding players' training routines so that their agents can catch them post-training and pre-resting when they're most likely to be amenable to the conversation. 
There are a few seasonal elements to factor in of course. It's harder to get hold of a footballer in the summer, as they'll either be on international duty or on international holiday. And of course, many footballers change vehicles as and when the registrations come out, creating a new window of opportunity.
It sounds tricky. Is it worth the effort for brokers? 
Absolutely, because once formed, these relationships are sustained for years. Brokers want to get individual sports or entertainment stars on their books from day one, which may literally mean age 17 onwards. As the relationship grows, the risk gets bigger due to the client gaining a higher profile and investing in ever more impressive vehicles. These are sticky relationships because we can monitor their driving patterns, routines and behaviours as they mature to help better manage the risk. This allows us to tailor our approach ready for when they buy a high performance vehicle.
Most notably, once the relationship is established, it doesn't matter where the individual goes next. A footballer who starts at Man City and winds up at Brighton via Chelsea and Southampton will still, in all likelihood, retain the same North West broker they had when they were a youth team player.
Finally, what are we likely to see in the Prestige motor space moving into 2019?
We live in Cheshire and my 14 year-old-son is obsessed with car spotting – he can do it quicker than anyone. My prediction is that in 2019 he's going to see more Teslas and other high performance electric vehicles on the streets of Cheshire, alongside the usual Ferraris, high spec Audis and BMWs. 
Of course, (some) footballers are more pragmatic and it's not unusual to see them driving more modest vehicles such as Mercedes hatchbacks as they go about town. It's a real mix, and frankly, I would have no issue at all if the high performance cars stayed put in the garage! 
For Prestige risks in the North West, contact Jim Neild on james.neild@ers.com | 07877 928 572
We also cover Prestige risks all over the UK, for enquiries, contact prestige@ers.com | 0333 241 2445