A deeply respected peer of mine in motoring journalism once summed up the hot hatch as the 'sports car you didn't have to suffer to own'. In other words, it was a Swiss Army knife of cars – it had space in the boot for child-related paraphernalia, it had enough seats for more than four people and you could keep up with (or outrun in most cases) supercars when the lanes got dirty and twisty.
The hot hatch recipe was to chuck horsepower into a car that was already practical, reliable and affordable.  Some say the 1976 Golf GTi is the Grandfather of the hot hatch game, but it was actually pre-dated by something no one remembers or cares about called a Simca 1100Ti. And then there was the Alfa Sud – blink and you'd miss it in a pile of rust dandruff. I had one, so I can say that. 
Whichever hatch tickled your fancy, the draw of these cars beyond the blistering performance are the memories. At primary school a girl called Kelly came to school in the back of her Dad's Diamond White Escort RS Turbo. He had a mullet and white jeans, but he had the turbo stickers to proclaim his power. 
Another friend – Timothy Healy – had a Mum with a tasty Alfa Sud Ti and a Dad with a brand new MG Maestro Turbo. Luke's parents, on the other hand, settled for an Astra GTE 16v convertible. I still remember riding in all of these like it was a week ago. Nostalgia is infectious, and often expensive. 
The Goodwood Breakfast Club Hot Hatch Sunday is testament to how revered this genre of car is to us Brits. There were hundreds and hundreds and hundreds of spoilers, 16v decals, red pinstripes and patterned bucket seats. Each one serving as an instant time-machine to a moment in your upbringing. 
As a 17 year old I was the only guy in our gang to neither have a Cavalier SRi or Astra GTE. I still have never owned either of these cars, but yet seeing one is such an event. Such was the desire to drive a hatch with horsepower that many of us worked more than one weekend job in order to fund the insurance. 
Insurance – now there's a thing. Remember the bad old days of joyriding? Back in the early '90s certain cars like Ford Escort RS Cosworths couldn't be insured without strict curfews. These rally-groomed weapons were fast, but criminally simple to pinch. I know a guy who bought an old caravan just to chain his car to each night.
With a few exceptions – like the Lotus Sunbeam, Renault 5 Turbo2 and Clio V6 - the hot hatch era waved goodbye to rear wheel drive and hello to front or four-wheel drive. The latter conquered World Rallying, with giant slayers like the Lancia Delta HF Integrate paving the way for 4wd forever. 
When the turn-out is this magnificent I always recommend looking at the lesser-known hotties that hatched without so much of a fanfare. The hot hatch family tree has produced some mighty stealthy, lairy, brutally quick vehicles. Choosing 5 is almost impossible, but here are some of the cars that really left me with lasting memories.
Renault Sport Megane R26.R
It's the most focused, lunatic hatch of the modern era. Plastic windows, 227bhp and a full roll-cage is one way to celebrate the end of the Megane with a bottom. Not so much hot, but boiling like a casserole on a bonfire.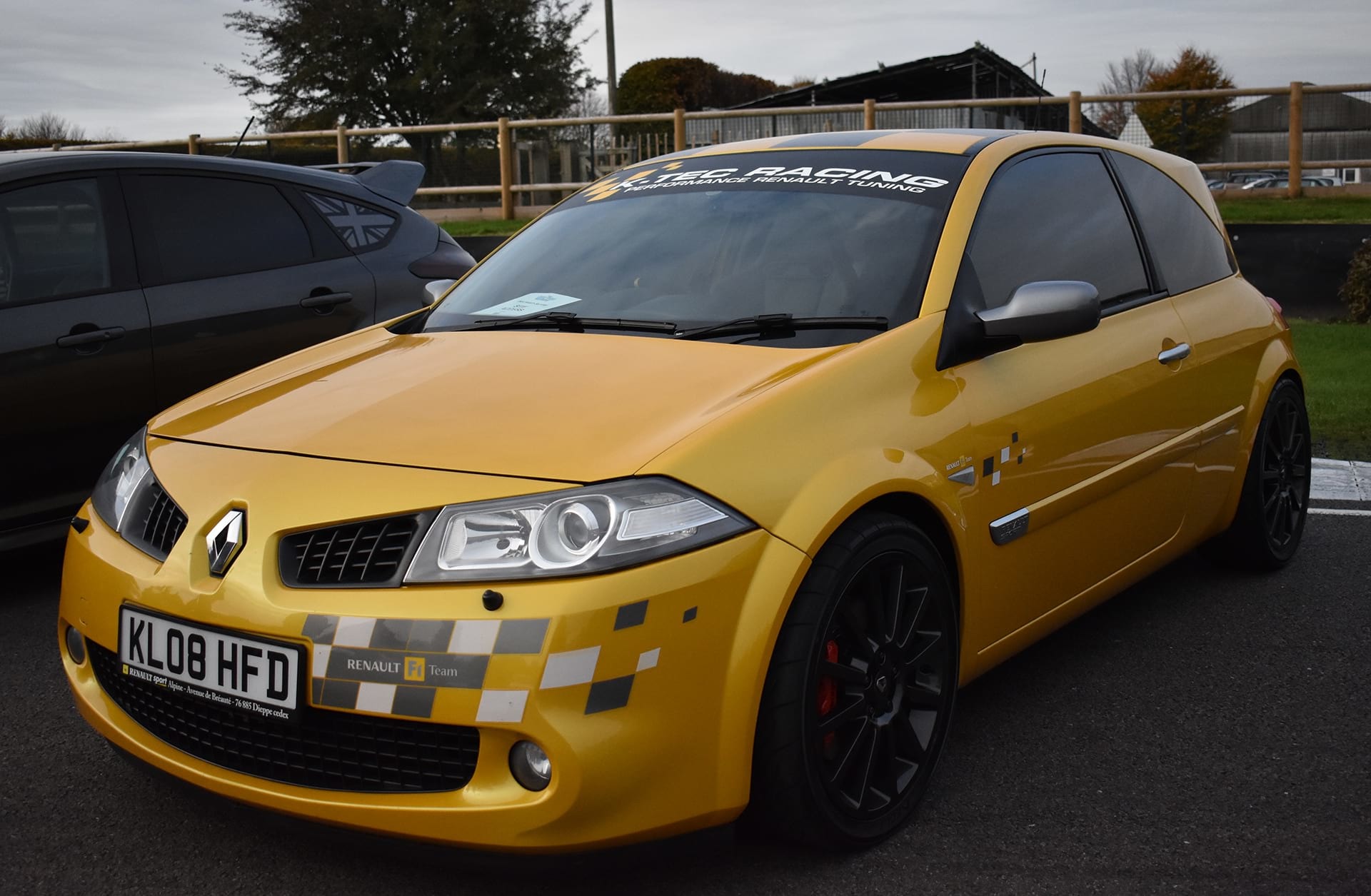 Renault Clio Renault Sport 182  
This has always been my favourite chuckable Clio – even more entertaining than the daft mid-engined V6. The handsome 182 had as many horsepowers, and when specced with Cup suspension it became gladiator of both backlanes and track days. Today? A bargain.
Peugeot 205 GTi 
There's a reason that lovely ones are fetching £20k. In 1986 the 1.9 version appeared alongside the 1.6. This was a sub-900kg car with 130bhp and 0-60 potential of 7.8 seconds. I was sick down the side of my friend Jonathan Clayton's Mum's 1.9. She was driving me home after some under-age cider consuming. Still feel the guilt.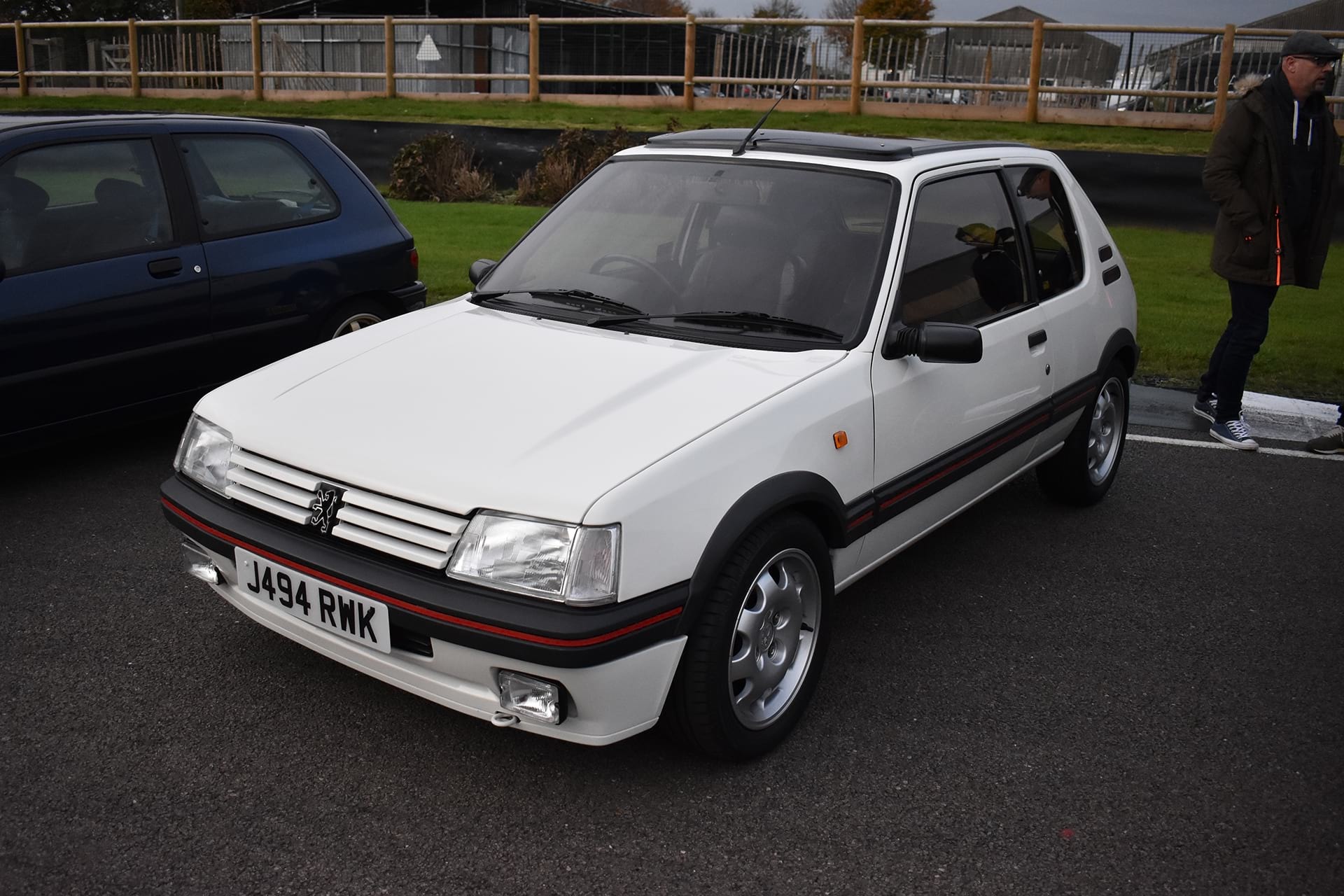 VW Golf GTi mk2
I could have picked the mk1 Golf GTi for its Giugiaro designed shape. I could have picked the mk5 Pirelli Edition for its amazing all-round ability and 'ninja throwing star' wheels. But the thing about the mk2 is that still to this day it manages to feel bank-vault strong, agile, quick, classy and somehow economical. I bought my now-wife a black 8v three-door. She crashed it within 48 hours. Sad emoji face.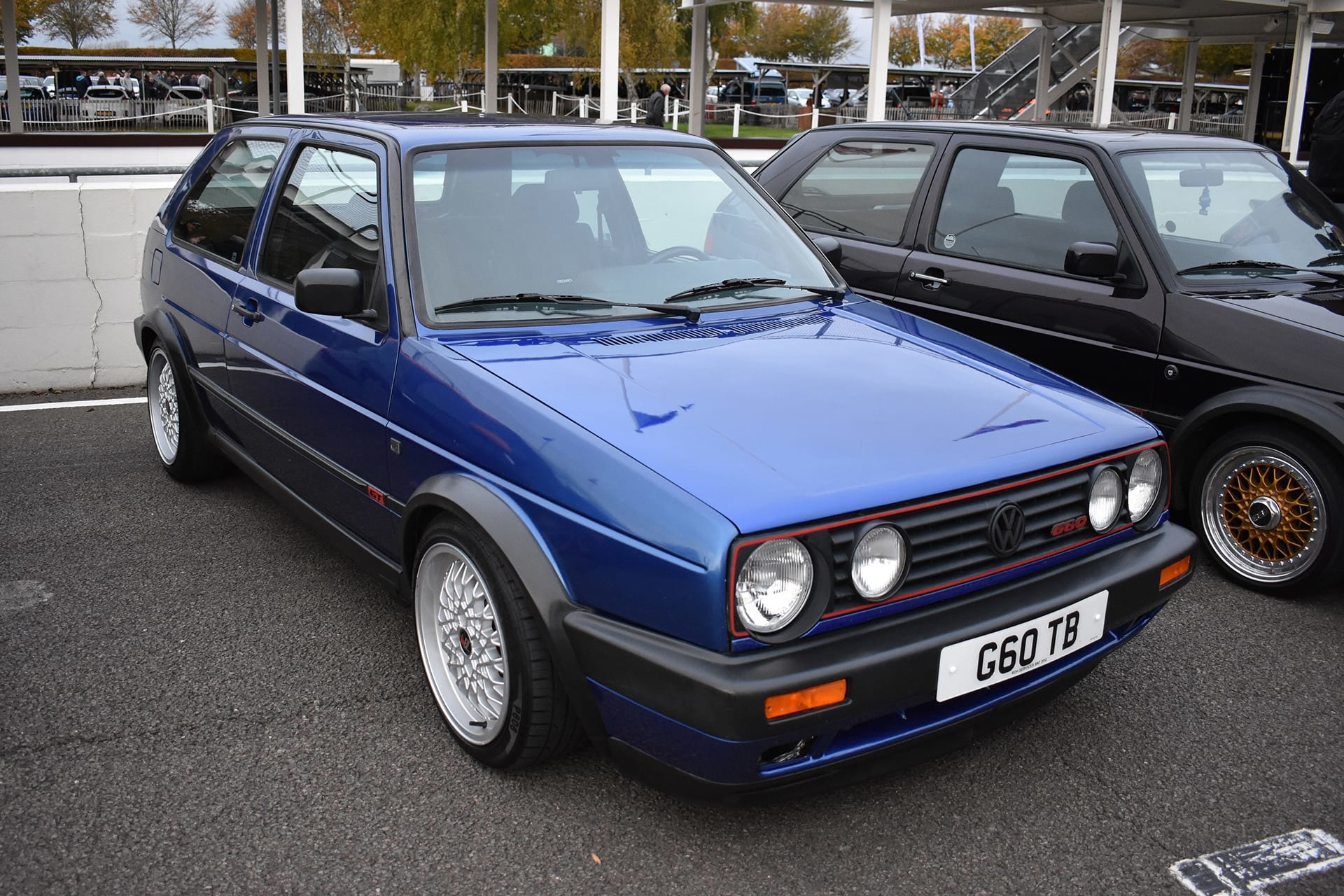 Ford Focus RS mk2 
The first Focus was easier on the eye, but the mk2 packed iconic 5-cylinder power thanks to Volvo's marriage to FoMoCo. The mk2 Focus RS just flew and gripped and pulled. You couldn't drive it half cocked – it just wanted to bark at the world. I had a white one on test when box fresh and drove it to a stag do in Newquay, Cornwall. I would have got less attention if I'd rocked up with Brittney Spears on one arm and Christina Aguilera on the other. Mobbed isn't the word.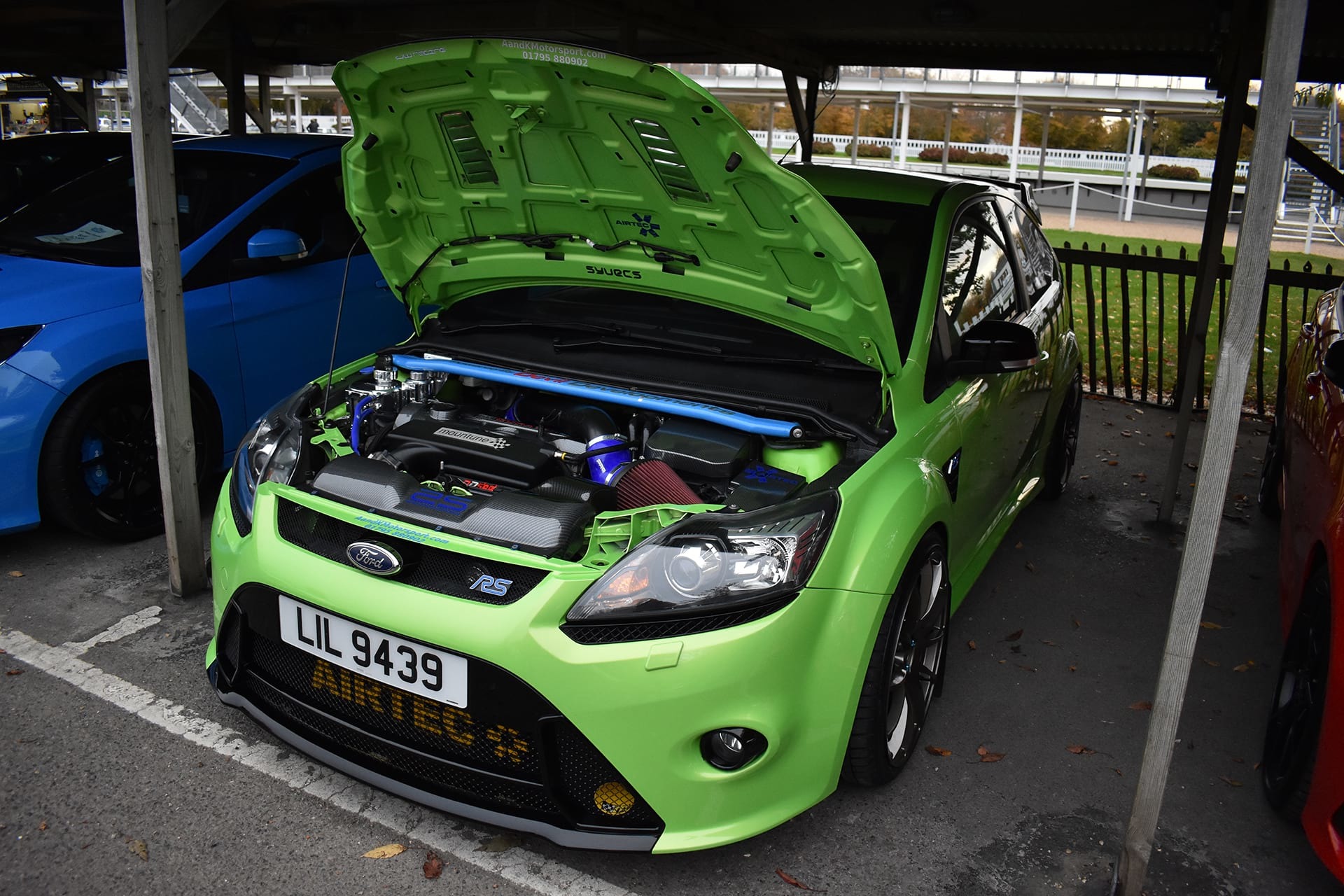 I feel cruel making this list. I've left out so many cool, feisty little hatches; The AX GT, the Mini One John Cooper Works, Astra VXR, Fiat Strada 130 TC Abarth. If there's one thing a Goodwood Breakie Club like this tells you, it's that supercars may be aspiration and sports cars may steal the headlines, but hot hatches will forever be the attainable real-world automotive hero. As soon as I stop writing this I swear I'm going to Ebay Clio Williams'….
Jonny Smith Motor Journalist and TV Presenter
@carpervert 
ERS covers specialist Enthusiast risks all over the UK, contact bespokeuwquotes@ers.com or call 0345 600 3890.