I was lucky enough to attend the NEC Classic Motorshow recently, courtesy of Grove & Dean, alongside my fellow classic car enthusiast/underwriter, Steve Simpson. This annual event is possibly the best show in the country to see such a diverse collection of automotive gems and this year was no exception.
Within 10 minutes of walking in, my eyes nearly popped out their sockets when I saw my favourite car of all time – a stunning red 1967 Toyota 2000GT. I literally couldn't believe what I was seeing – with only 2 of these in the country and only 337 ever made, it was a very rare sight indeed. 
James Bond fans may remember this model from the film 'You Only Live Twice'. Worth around a £1m, seeing this beauty close up really made my day, especially as I was allowed to sit in it!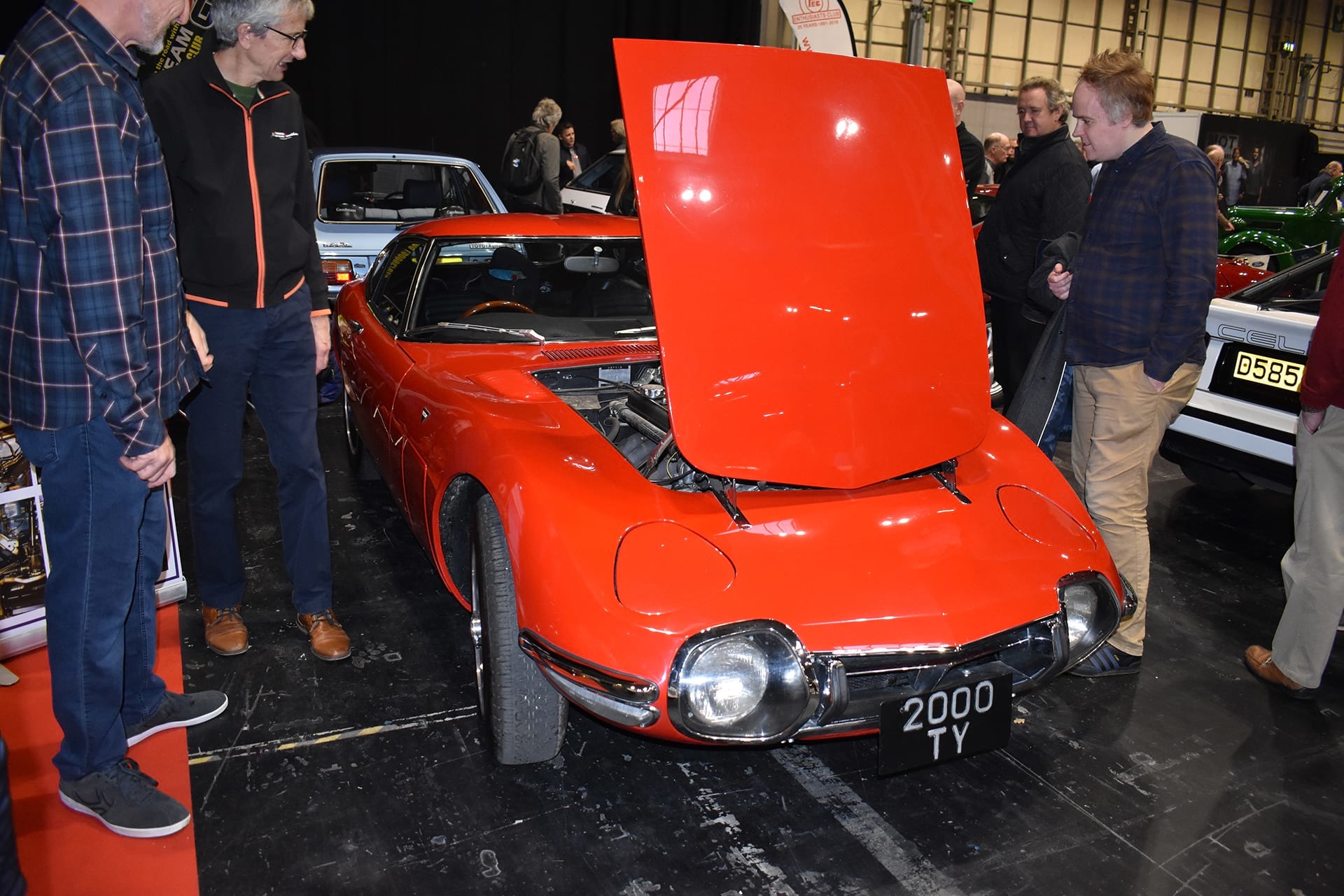 A few feet away, I then saw another favourite of mine, a 1968 Dodge Charger. But this was not ordinary 'Charger. It had a fire breathing 7.2 V8 with 800bhp+ inside! I spoke to Will Formosa, the proud owner, who has spent years rebuilding this car from the ground up. So much work had gone into this masterpiece and just demonstrates how passionate car enthusiasts are about their rides. "The sound of this car is deafening" he said, and at 3.7 MPG it's not really one for everyday use! Ironically, parked opposite this beast was another completely original '68 Charger but it just didn't look as imposing!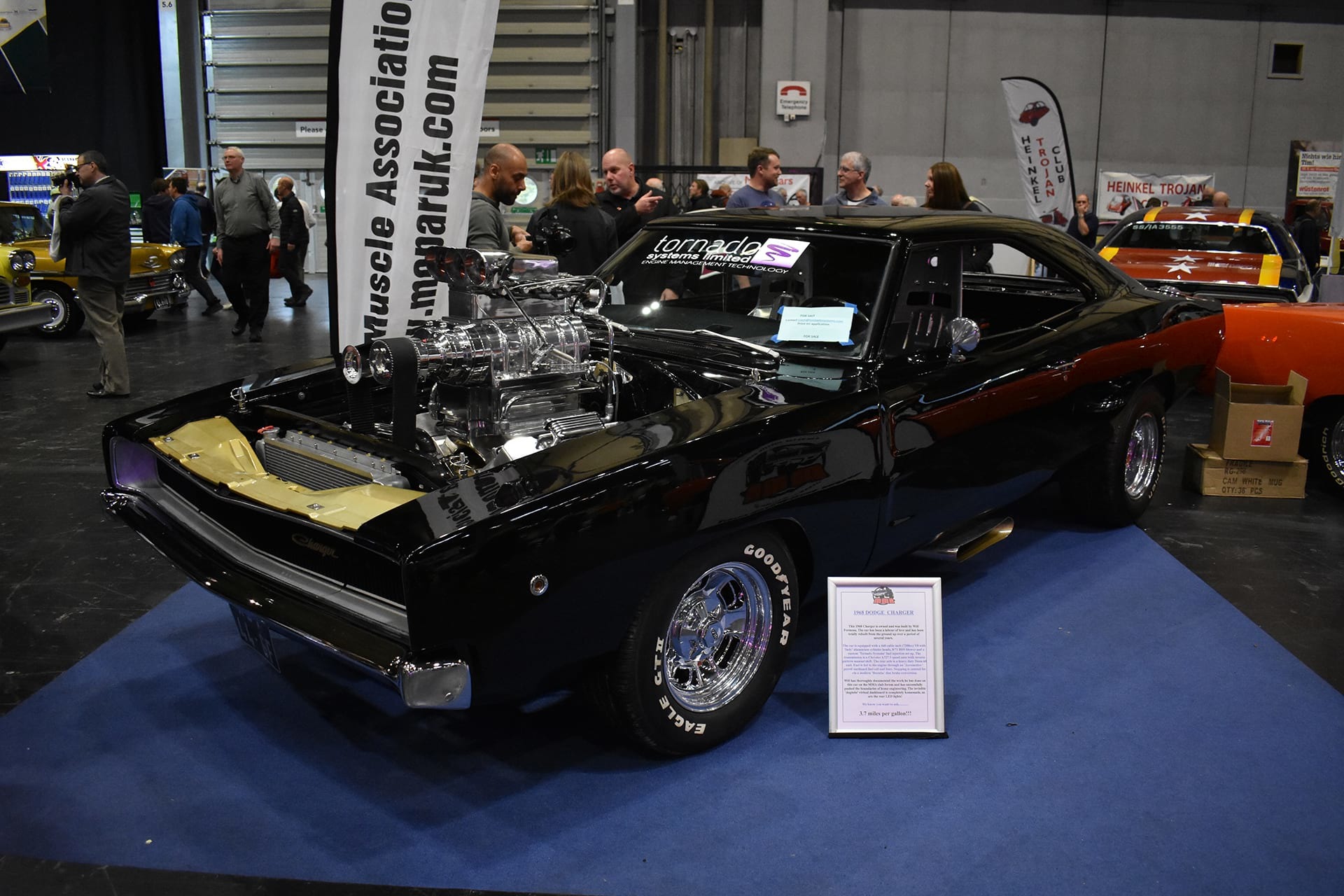 As a lifetime Ford fan, I was pleased to see an array of Dagenham's finest on show. From the cheeky lines of the Mk1 Fiesta Supersport, to the totally bonkers Ford Sierra RS500, there was something that would appeal to most petrol heads. At the top end were several (now legendary) GT40's as well as other exciting Fords from several decades, including the Escort Cosworth and a number of successful Ford rally cars from the 70's, including the Ford Escort Mexico.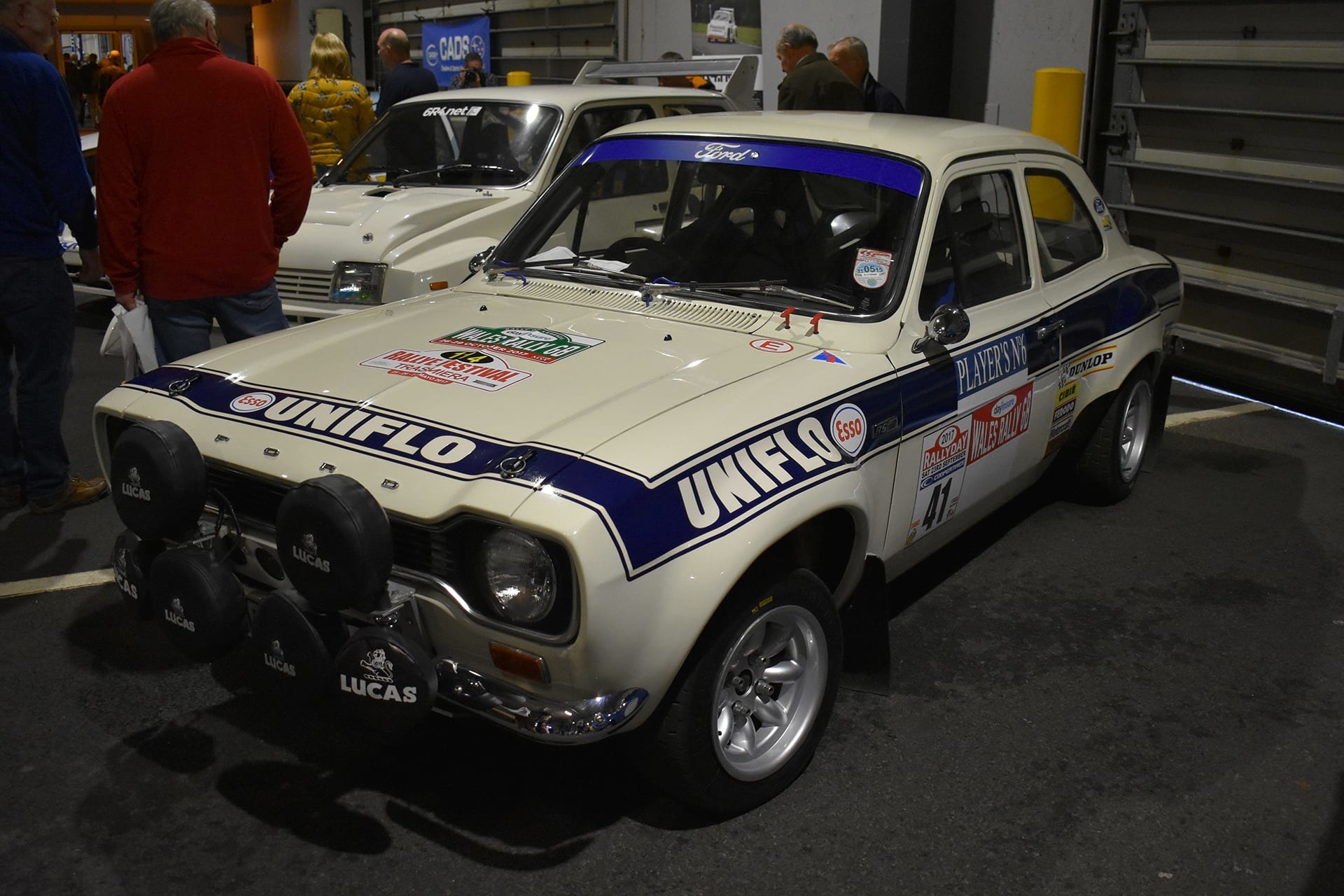 For those of you that like a slightly slower pace, there were plenty of beautiful classics to choose from. My choice would be this luxurious 1965 Mercedes 600 SWB. Although this is the smaller version (they did a 7-seater LWB version!), this 'mobile stately home' was a stunning example of German engineering. Considering it's over 50 years old, it was packed with modern features including air suspension, hydraulic seats, windows and even automatic closing doors. Several celebrities have owned these including Elizabeth Taylor, John Lennon and even Saddam Hussein.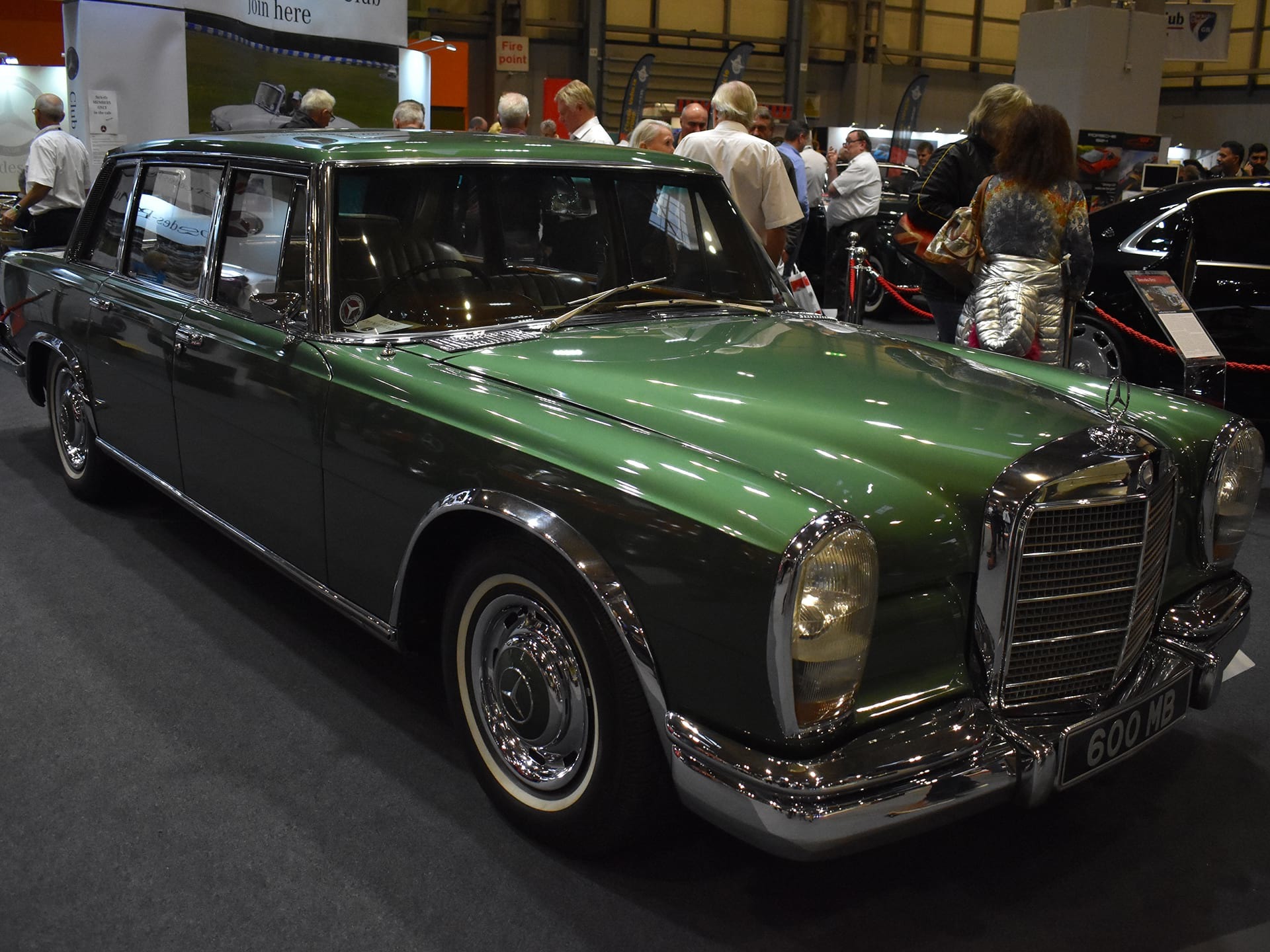 The 2019 show also promoted the fact it was Porsche's 70th anniversary. With a huge stand, there were literally dozens of Porsches from the 7 decades. The iconic 911 featured heavily with some newer models, like the GT3 RS, sitting side by side much older versions, yet still maintaining the same distinctive shape (and engine 'at the back'!). I personally prefer the older 911's, but I think the even older 356's still look classy alongside other classics.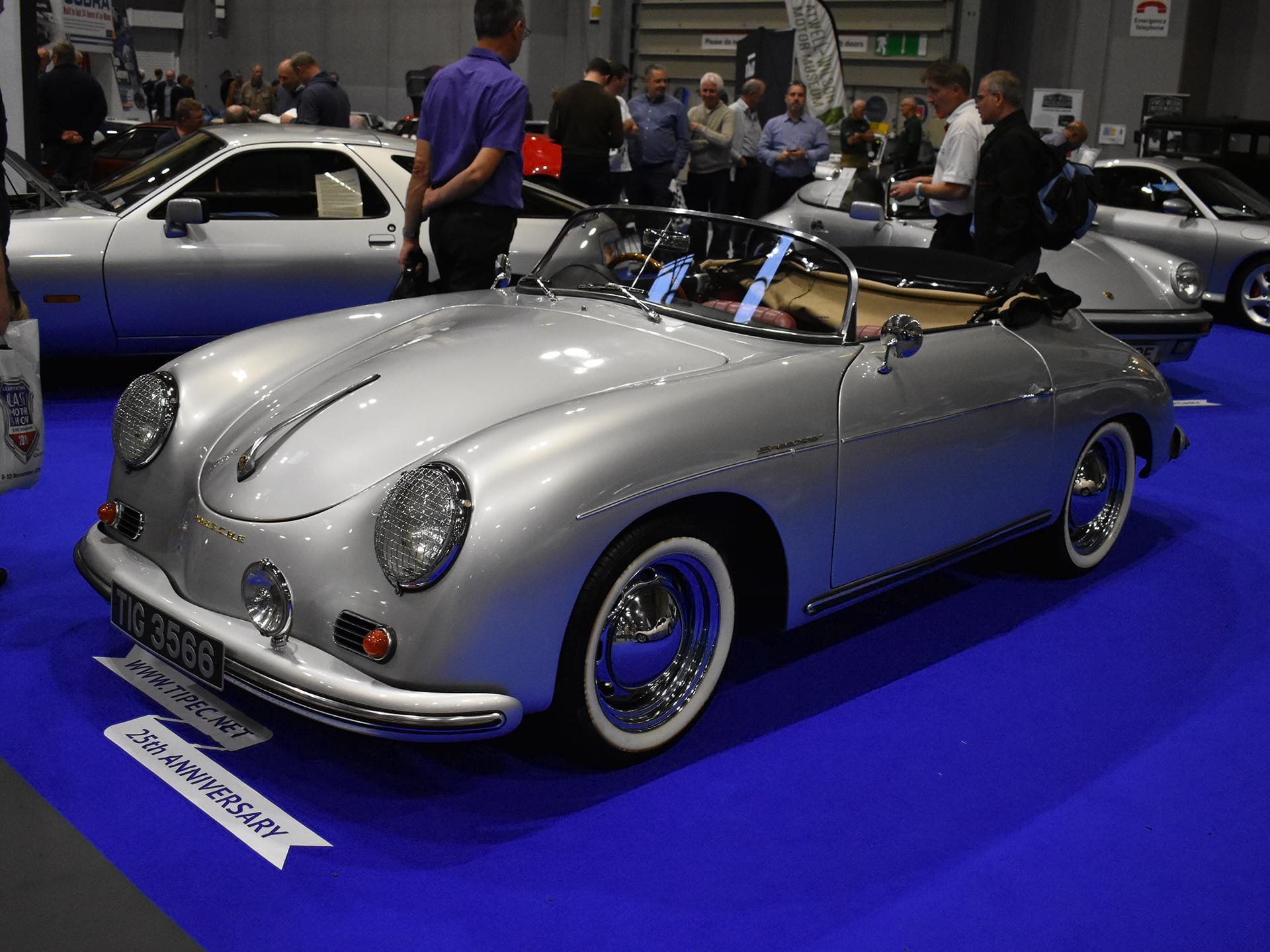 Which car would I choose for a sunny Sunday drive? Difficult decision… I saw a beautiful Austin Healey 3000, but the cost to own one would be well out of my budget. My choice would have to be the AC Cobra. Several original examples were on show at the NEC, alongside a large contingent of stunning replica's, like the one shown here. Fully built 'kit' versions or replicas can cost about the same as a new mid-range SUV, and have powerful modern engines and running gear, making them a great, fun, weekend car. Within the Enthusiast team we have products for both the originals as well as the replica's.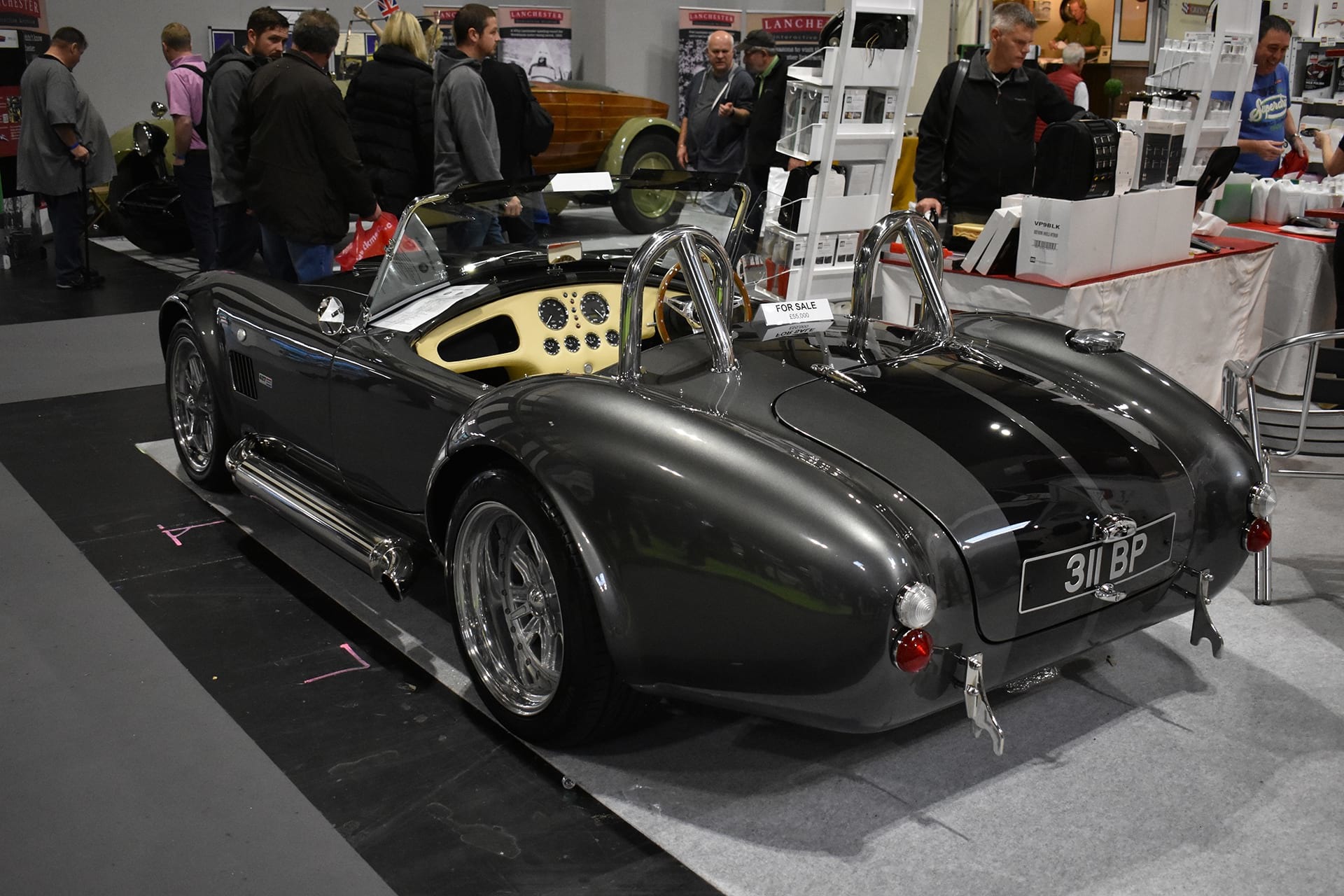 Alan Bradbury
Senior Underwriter - Bespoke
ERS