Last Sunday the flag dropped on the 2018 Gumball 3000 rally in our capital city. Like the 19 before it, the 20th anniversary event,  won't be quiet and it won't be subtle but it will summon every kilojoule of energy each Gumballer has within their body.
The vehicle attendance of Gumball 20 reads like a Sheikh's shopping list. Scrolling down it I started to fantasise about which cars I'd like to drive during which stages of the 3000-mile road trip – assuming you could chop and change cars at will. Maybe just drive one until the fuel tank runs dry and then toss the keys to a kid at a fuel station and let him/her keep the thing. We can dream. So here goes my top choices from this year's grid line-up for each Gumball 2018 stop-over.
LONDON
The 20th Gumball begins in London. It's a weekend so thankfully the congestion charge won't be in force as none of these cars are focused on environmental friendliness.
I like the idea of patriotism, so I'd choose to leave the flag drop in something undeniably British. On the one hand a Rolls Phantom appeals, because it's silent, classy and full of space for luggage and travel games. There's a new 2018 model on the Gumball, and whilst it is a better car than the last model, the new loooks a little like a Chinese pastiche of the original car. Confused emoji face.
On that basis I'll dress like Gareth Southgate and settle for an Aston DB11. New model with great aesthetics, V12 5.2 soundtrack and some 516lbft of torque to fool around with. That'll do.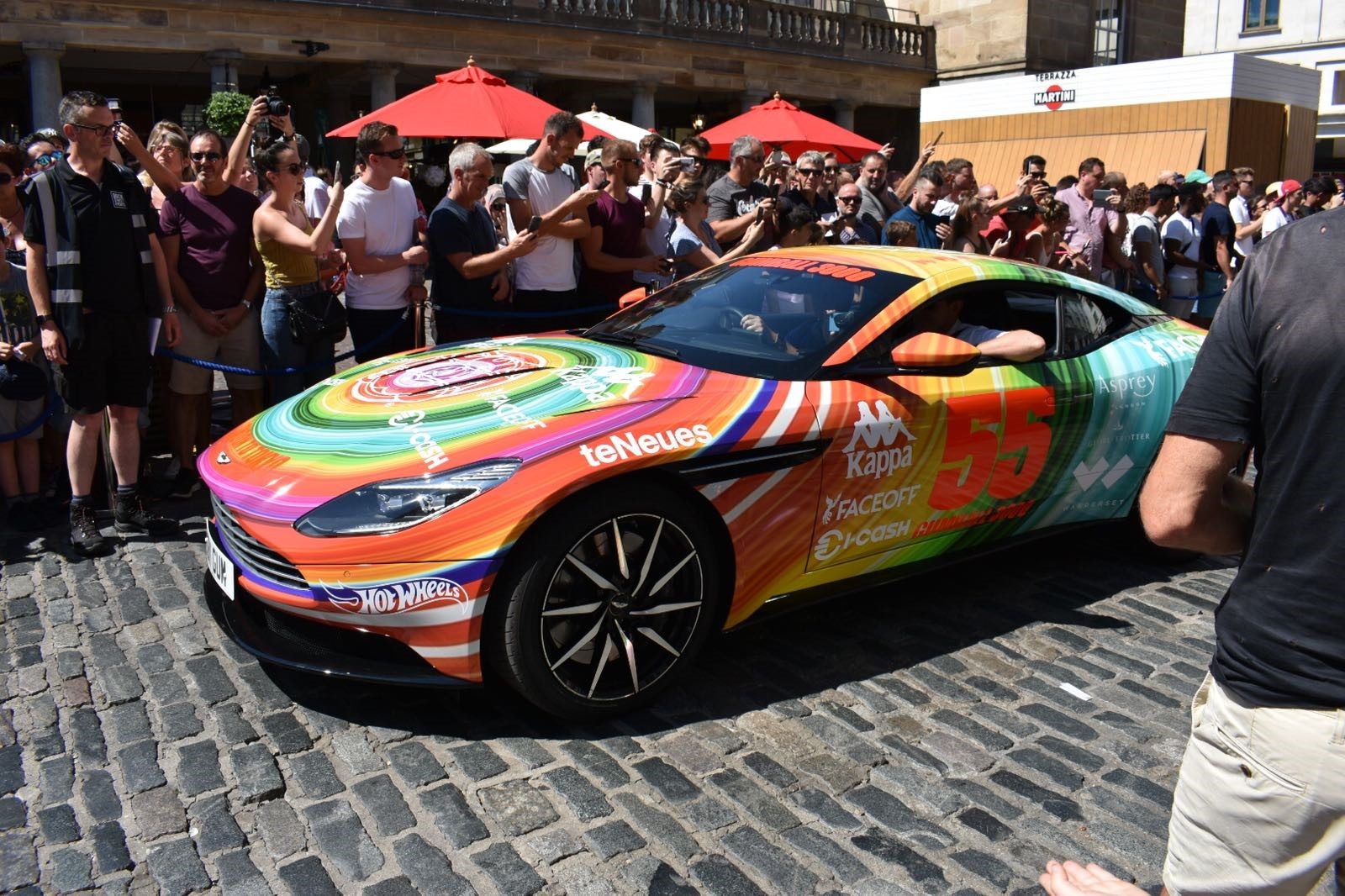 New take on a classic: A slightly colourful take on the very British Aston DB11
Chantilly 
Louis Chevrolet, who founded that American car brand of the same name, was in fact a bloke from France. When the Gumballers reach Chantilly, on the northern outskirts of Paris, I would be tempted to drive a Chevy Camaro – but they aren't exotic enough. A McLaren P1, then. Why would I want to be tussling through congestion in a £900k 903bhp one-of-375 hypercar you ask? Because it's a hybrid, so I could shut off the 727bhp 3.8 twin turbo engine and use the 176bhp electric motor if the mood called for it.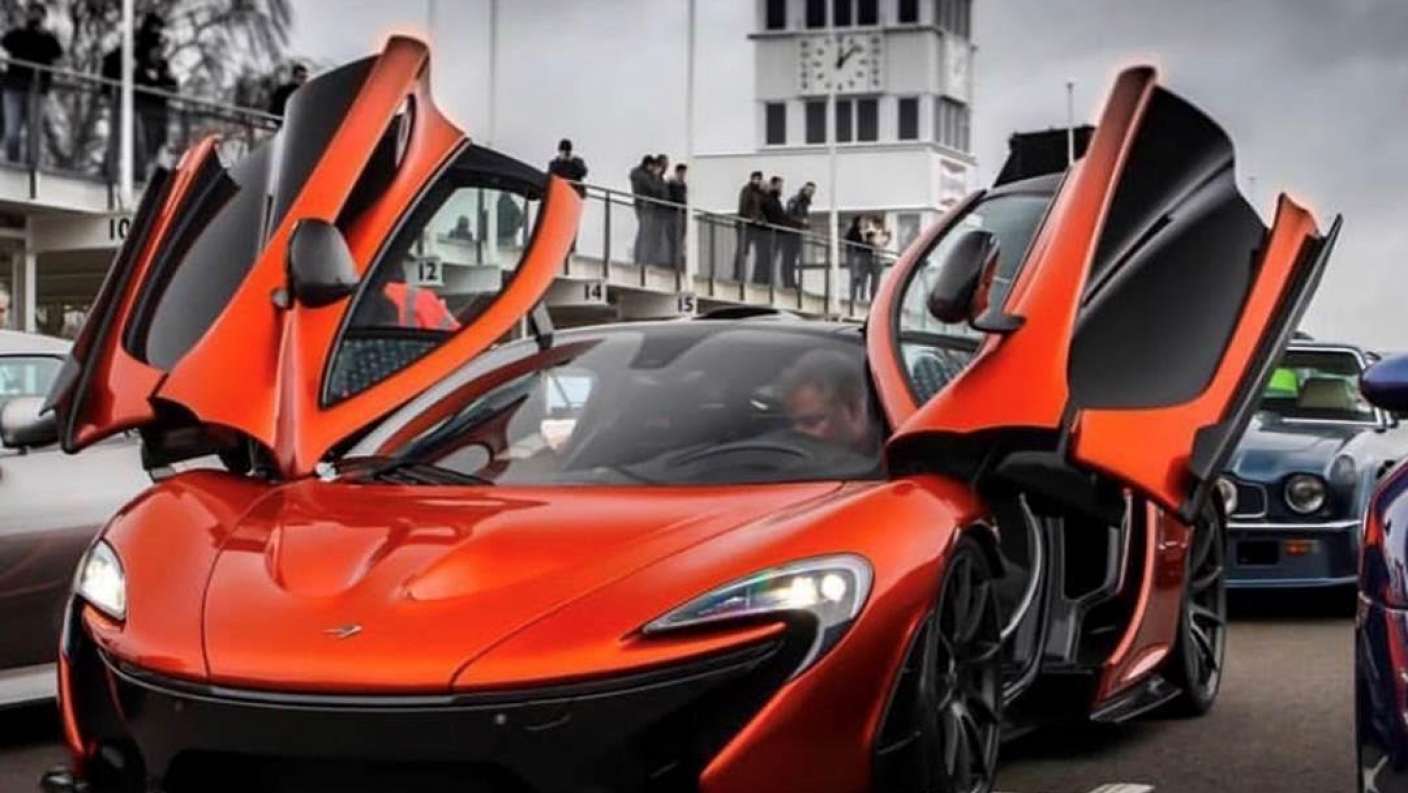 Electric appeal: The Mclaren P1 (image source: Gumball Foundation https://www.gumball3000foundat...)
Milan
Home to Italy's stock exchange, over 1.3 million stylish Italians and lots of expensive hand bags. The Gumball 20's second stop needs to have something special. There is no shortage of Ferraris and Lamborghinis on the entry list, but how about a DeLorean? It may be laughably slow and built in Ireland, but the iconic DMC12 shape was designed by Italian Giorgetto Giugiaro (who incidentally celebrates his 80th birthday this year).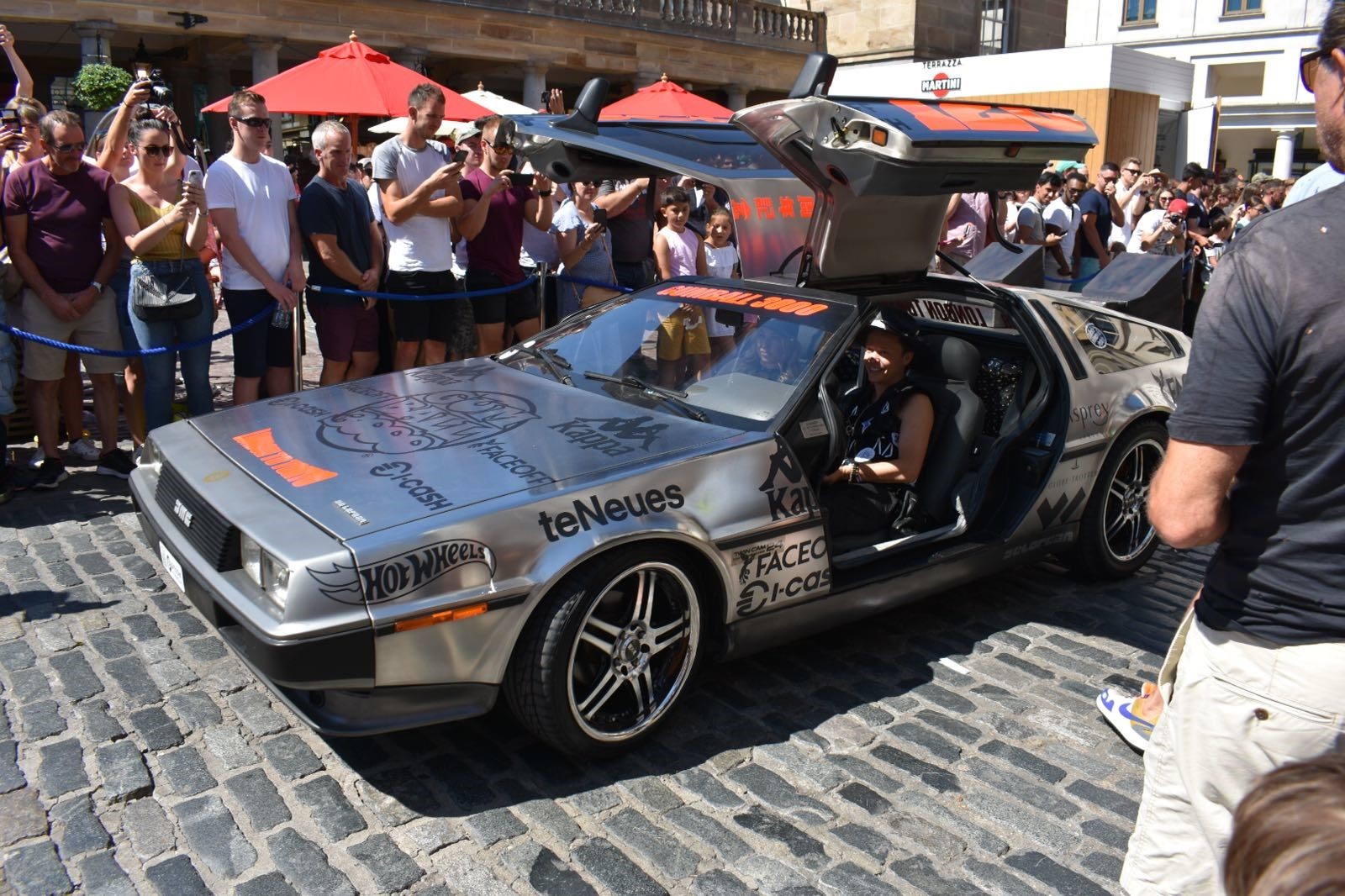 Time (to) travel: Style over speed for the drive through Milan in this DeLorean
Bologna
Bologna. Lamborghini and Ferrari territory. It's a tough decision, but I pluck the 1985 Ferrari 288 GTO from the entrant's list. This is a classic Ferrari from my childhood which seems to get more and more handsome with age. The GTO – or Grand Turismo Omologato – was loosely based on the Ferrari 308 GTB and created for motorsport homologation. Today the glassfibre and Kevlar creation is worth in almost £3m. Only 272 were made. Probably the most challenging car to drive on Gumball 20.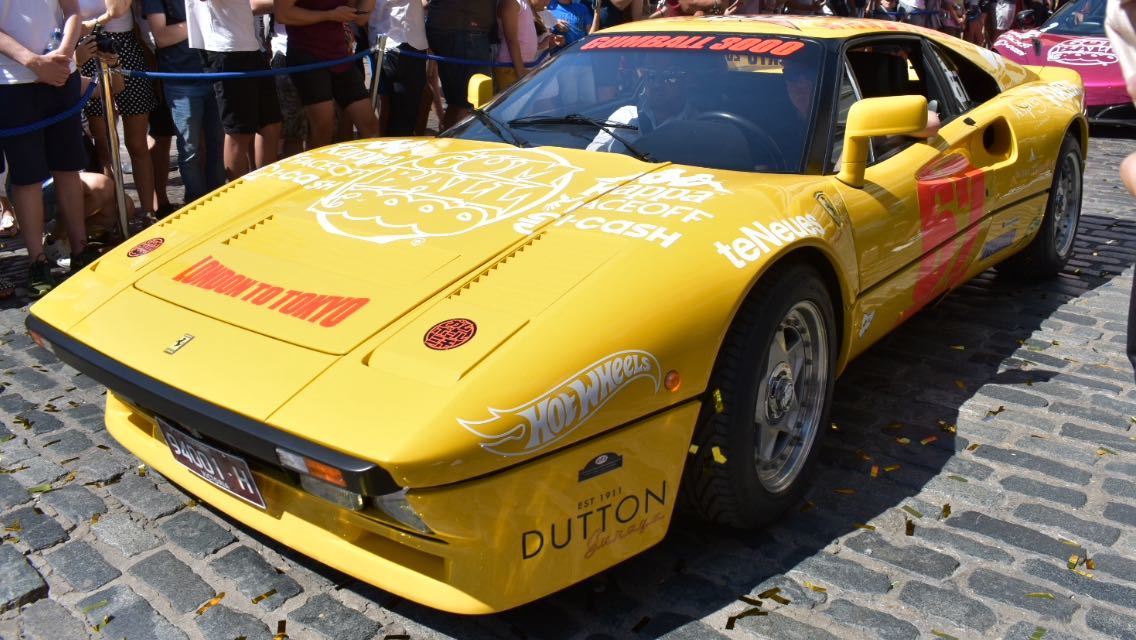 Italian classic: Jonny's retro pick for the second leg of the rally  
Osaka
Japan from Italy isn't a logical step, but this is Gumball! They have planes, contacts and passports at the ready. The road trip circus heads into Osaka first. The £210k (base price) 4.0-litre twin turbo V8 McLaren 720S is my chosen weapon, as the controversial angry headlights make it look like some kind of sinister Pokémon character. If it's an MSO version (McLaren Special Ops) that means the customer can make bespoke changes to the car on top of its enormous 720PS of fire power. That's 710bhp in old money.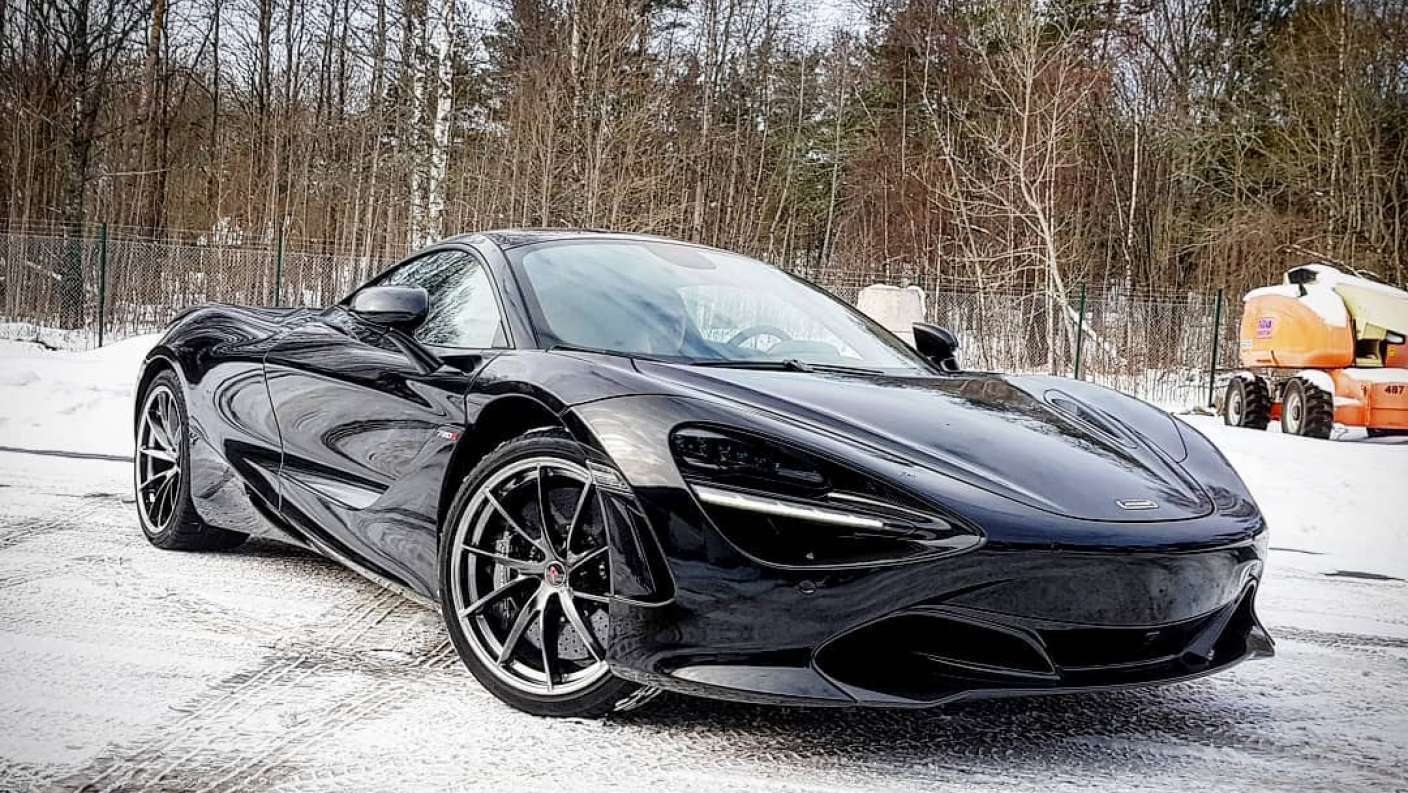 Force to be reckoned with: The V8 Mclaren 72OS (image source: https://www.gumball3000foundat...)
Kyoto
Probably the best-preserved ancient city in Japan, Kyoto is littered with temples and is synonymous with the traditional side of Japanese culture. It's for these reasons I'd want to saddle up and ride into town in Lexus' LFA – probably one of the most valuable and sacred modern Japanese cars to date. It's one of those cars which even the nationals don't get to see very often. The 4.8 naturally aspired V10 is regarded as an art-form, not to forget the LFA's woven carbonfibre reinforced plastic body. Some bloke called Jeremy Clarkson recently claimed it was the best car he'd ever driven.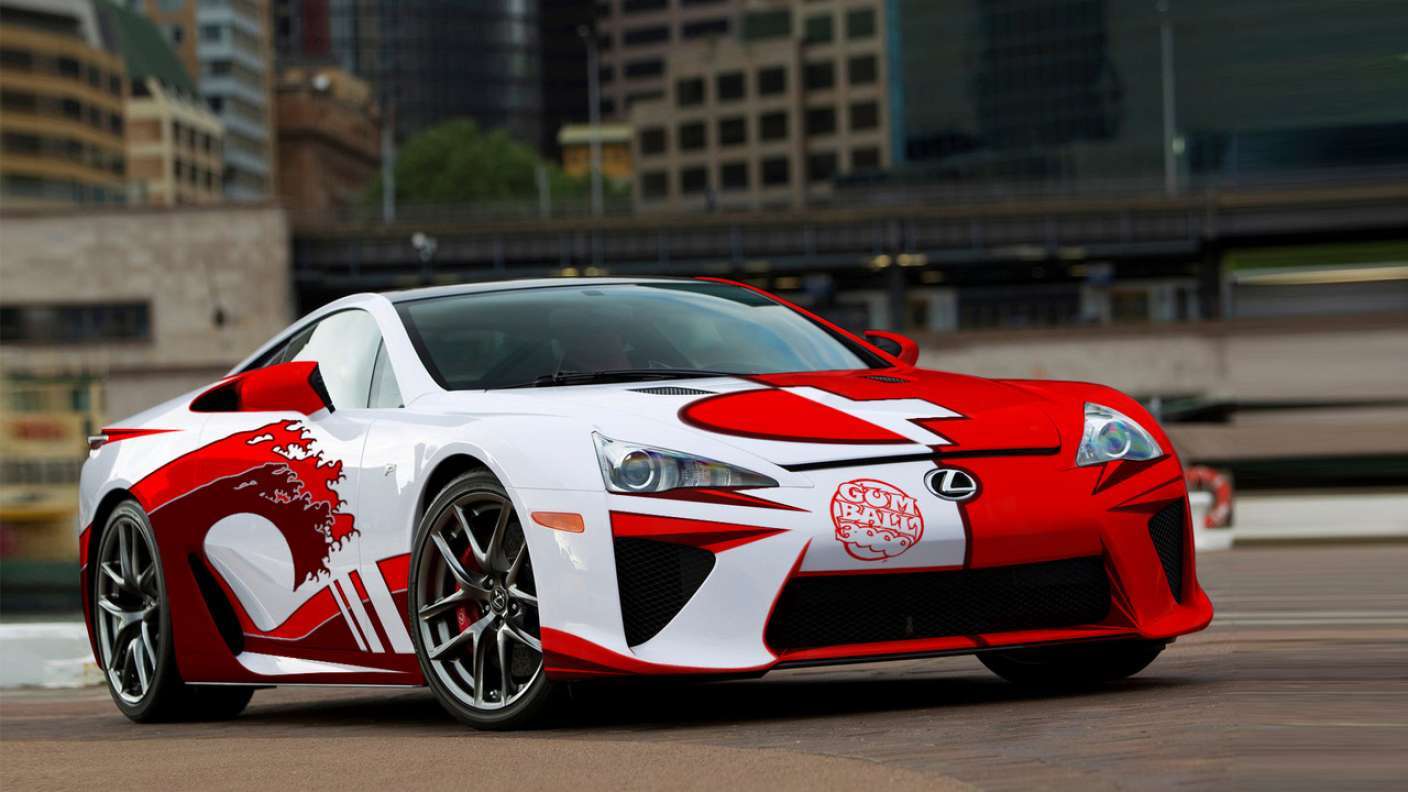 Rare treat: The Lexus LFA (image source: https://www.gumball3000foundat...)
Mt Fuji
Japan's tallest peak and potentially a bit of cold white stuff scattered about. On that basis I've saved the Jeep Cherokee Track Hawk to tackle this section of the Gumball 3000. This is no ordinary 4x4 though. The Track Hawk edition has 700bhp. Yes, you read that correctly. It is a Jeep Cherokee hiding a 6.2 supercharged V8 and is the fastest accelerating SUV money can buy. It's half a second quicker to 60mph than a Bentley Bentayga. Getting to the hotel stop late is NOT AN OPTON.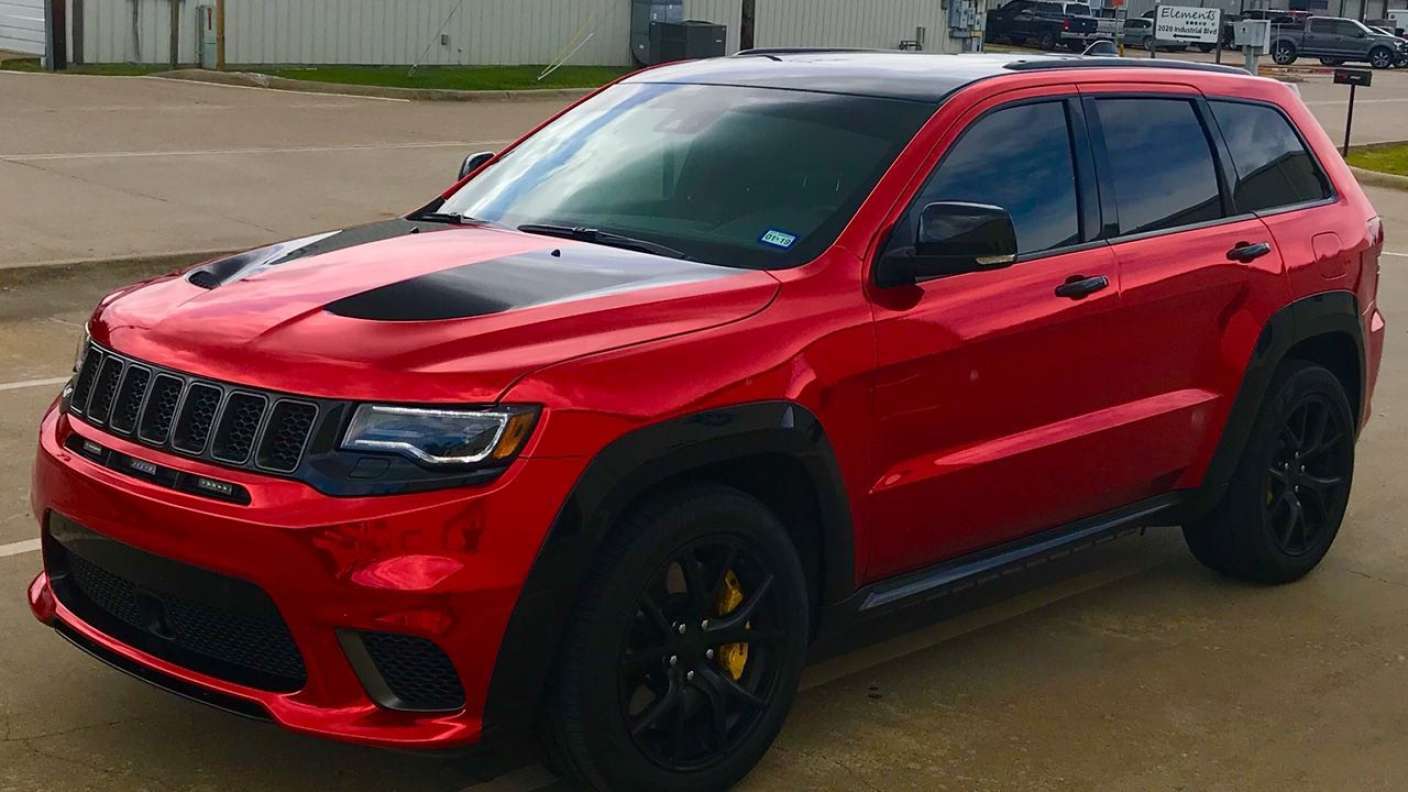 Keep on track: The Jeep Cherokee Track Hawk woul come into its own during this section of the rally
TOKYO
The city of Tokyo is the final destination for Gumballers. By this point you'll be beyond tired and in need of a lie-down. Traffic will probably be rubbish too. To be honest it would be dice roll between a Ferrari 812 Superfast and Porsche 911 GT2 RS. The chances are we won't be travelling more than 10mph so it's worth just picking your favourite looking supercar. 911 it is then…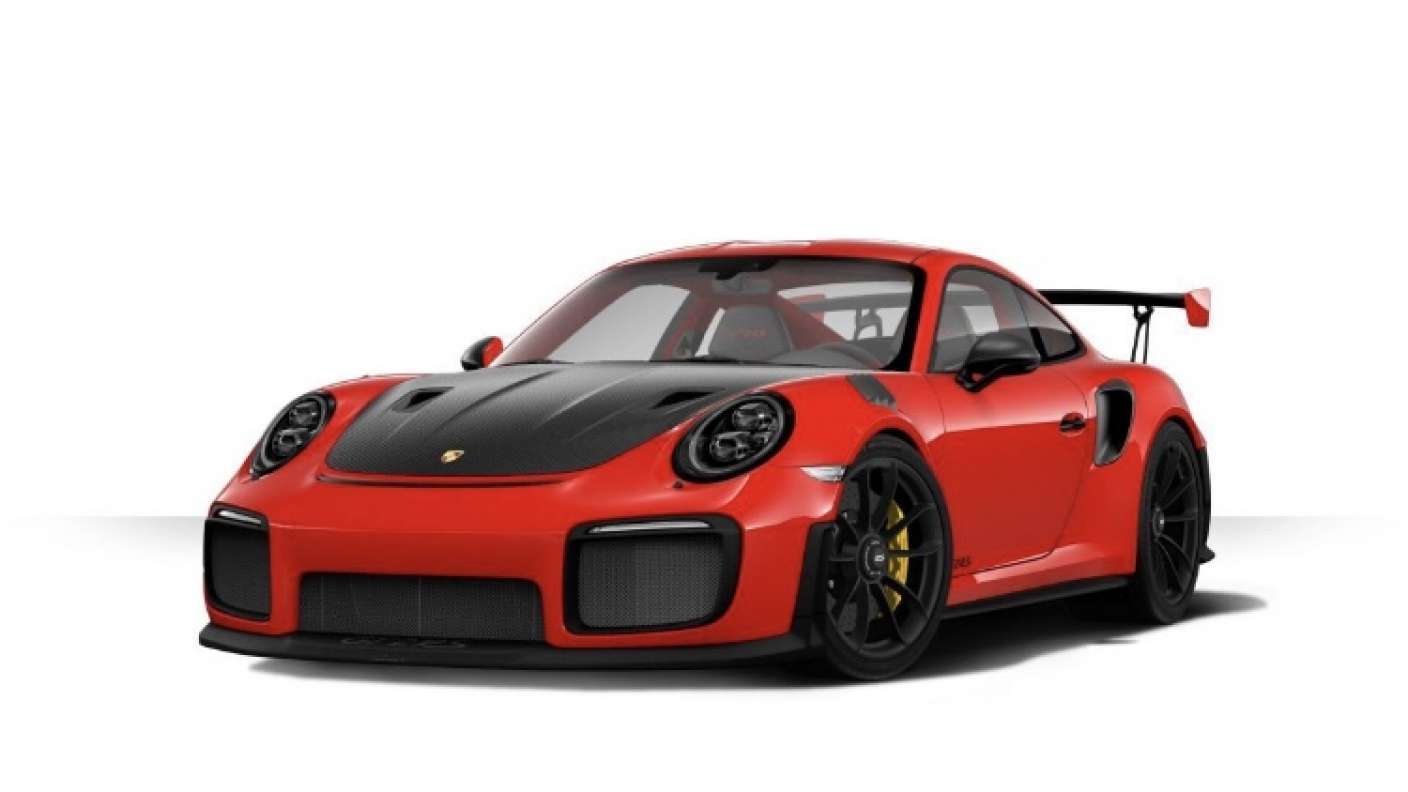 Final leg: Minimal speed will give time to take in the sights and lightsof Tokyo in this Porsche 911 GT2 RS