Minor updates to the Highway Code are made every few months without much fanfare. However, every so often, our official driving rules and laws are given a more extensive overhaul. On these occasions, it's in everyone's interests to pay attention. We also believe that our brokers and their clients should be aware of the changes in advance to manage the risks that lie ahead.
Last week, a revised version of the Highway Code was laid before Parliament and this will become law on 29 January 2022. The changes – which range from roadside prioritisation for pedestrians to rules requiring drivers to keep their video/audio alert systems switched on – clarify our duties as road users and indicate how behaviours and attitudes may be changing.
And this time around, there's a broader social and environmental agenda behind many of the Code's most significant updates.
Capturing current behaviours in writing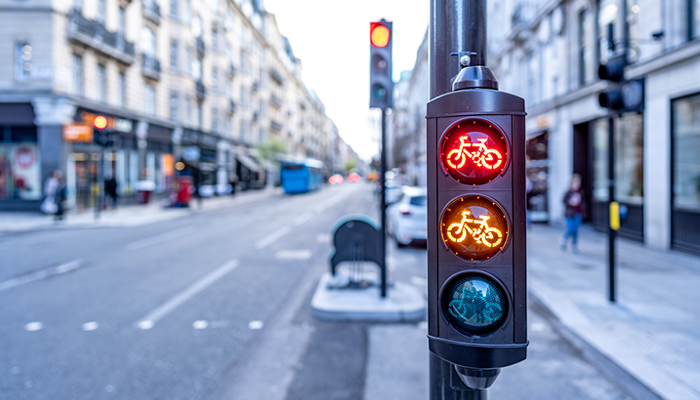 The Highway Code's new 'hierarchy of road users' may have raised a few eyebrows, but in truth, the legal decisions around negligence have consistently sought to achieve the same objective of protecting vulnerable road users. The code adds to existing protections but some of the changes add some guidance to best practice to support the way in which drivers are already being encouraged to behave.
A good example is the introduction of the 'Dutch Reach' method for opening car doors. Occupants of vehicles already have a duty to check that the road is clear of cyclists and motorists before they open their doors. The new guidance encourages occupants to use the hand furthest from the door to open it. This naturally lends to a position where occupants are already looking over their shoulder before exiting encouraging a check for other road users. So the guidance offers a more precise instruction to assist an existing driver obligation.
What's evident though is that the updates are designed to go beyond this and offer even greater protection to vulnerable road users by modifying our core driving behaviours and encouraging positive social change. By obliging drivers to ensure pedestrians at the side of the road are able to cross, or by affording cyclists priority when changing lane on a roundabout, or undertaking, the Code acknowledges that those who are better protected have a duty to those who aren't. It gives us all a better entry point for determining liability, providing explicit recognition of who is protected in common scenarios in a way that was only implied in previous iterations.
Preparing for the future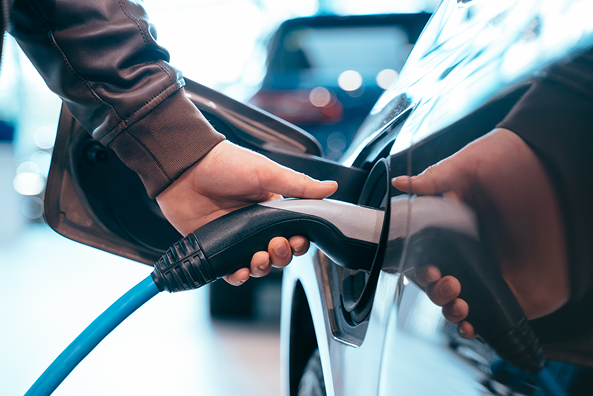 Recognising the increasing uptake of electric vehicles, with interest heightened following the recent fuel crisis, the guide also contains guidance around EV charging cables, making it clear that drivers must ensure the use of charging cables don't endanger passers-by.
More importantly, it offers a vision of what the UK's future transport infrastructure needs to look like and the different responsibilities we will all have as road users in the years ahead.
Should we expect further changes?
Another interesting development is that drivers who have fitted audio warning or alert systems now have a clear responsibility to ensure these systems are working and active. While there is no requirement for non-users to go out and purchase this safety equipment, the Code implies that these systems represent driving best-practice, signposting the way for future policy changes.
We should also expect a near-term update regarding Britain's growing contingent of e-Scooter users. These vulnerable road users are not explicitly referenced in the Code. And although, technically, privately-owned e-Scooters aren't legally permitted on the road, we know that this is a grey area that needs resolving. Thatcham is currently presenting its research into the suitability of e-Scooters for public road use to the Department for Transport, so it may well be that 2022 is the year that drivers' see their responsibilities towards these road users codified for the first time.
Helping customers manage their risk profiles
It's in every brokers' interest to educate their customers about the pending changes to the Highway Code, particularly if they're operating in the fleet or commercial motor insurance market. Business owners won't want their overall insurance premiums to rise due to individual drivers failing to recognise their enhanced responsibilities.
Code violations won't singlehandedly determine liability or criminal prosecution, but with the Government ramping up its green and social agenda, it is reasonable to infer that the bar will be raised for the standard of care expected of drivers. A Code breach is likely to be enough to establish a prima facie case on liability where vulnerable road users are involved.
Beyond the insurance ramifications, every driver will profit from a better understanding of the Highway Code, and, ultimately, the whole of society stands to benefit from a road infrastructure in which people are encouraged to adopt a protection-first mindset.
To find out more about the new updates to The Highway Code, which are expected from 29 January 2022, visit The Highway Code official website.