When your collection is your business
Many organisations rely on diverse vehicle collections to support their livelihoods. But for Tacla Taid, the Anglesey Transport Museum, the collection is the very reason for the organisation's existence. Visitors to the North Wales museum can experience more than 140 predominatly British vehicles in it's a truly unique collection, featuring a classic Bedford fire engine, a Morris Minor police car and an Albion coach, a Landrover campervan that they use for glamping, a variety of classic tractors, iconic British motorbikes from Norton, BSA and Triumph, and even an anti-aircraft gun from World War II.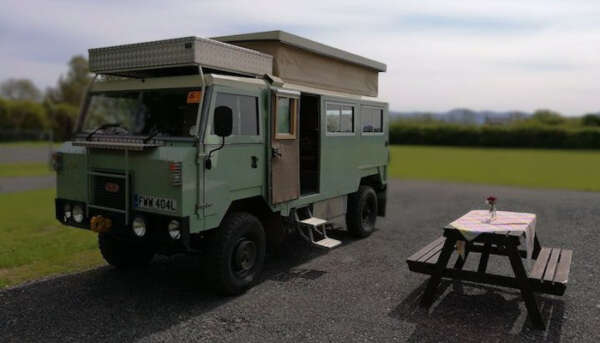 Telford-based commercial insurance broker Rollinson Smith has been supporting businesses across North Wales and the Midlands for the past four decades, including 16 years working with 'Tacla Taid. According to Brett Madden at Rollinson Smith, "We understand that in our industry people trade with people and relationships are key. We only recommend Lloyds A+ rated insurers to our clients. The collaborative effort from all parties to understand the risk & then find an effective solution was achievable because of a shared enthusiasm. It was about finding the most appropriate home for the risk for us, and to get the best possible cover for the client."
The Situation
When the Transport Museum's existing insurance partner changed to an unrated capacity provider at the start of 2021, the organisation faced a race against time before its policy lapsed. It needed to find an alternate insurer capable of providing peace of mind at an affordable price point.
Chris Davies, Manager of Anglesey Transport Museum, explains that, "We have been with Rollinson Smith, an independent insurance broker, for many years and they have consistently provided a friendly, accurate and personal approach to our needs. But with such a large collection and many vehicles needing use-specific insurance, it has always been a challenge to get the right insurance for all vehicles within our collection. At first we were hesitant to move insurers, but working with the specialist underwriter team at ERS who understand classics, made our move a lot easier, providing a reasonable, A+ rated quote, fast.
Appetite for even the largest car collections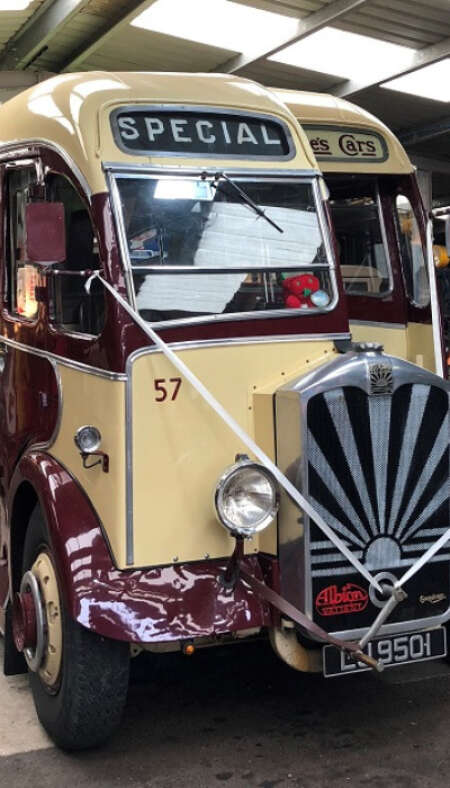 At ERS, we handle the complex and specialist motor risks that other insurers back away from. We can cover extensive or high-value car collections because we have the specialist underwriting expertise needed to assess each risk appropriately, for example, how the cars are being used and stored.
According to Alan Bradbury, Senior Enthusiast Underwriter at ERS, "With more than 140 vehicles, this is one of the largest Enthusiast collections we have seen at ERS. Collections of this size need to be handled manually – in this instance, our entire team came together to get the risk processed quickly."
Pauline Palmer, Rollinson Smith's Regional Development Managers at ERS, adds, "Given our appetite for larger collections, I was thrilled that Brett had reached out for us to offer a quotation. Collectively we carried out a factfinding exercise to ascertain the museum's requirements and ensure we could deliver the desired outcome. We not only delivered on price but we were also able to offer wider cover and provide contract documentation ahead of time."
The Approach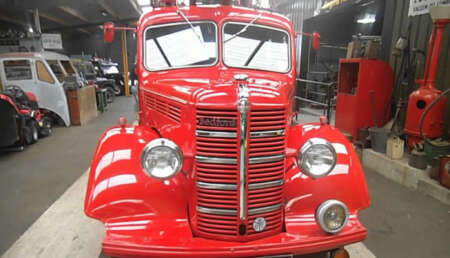 The ERS team audited Anglesey Transport Museum's vehicle portfolio and began to prepare a tailored quote that could accommodate the breadth of vehicles and use cases.
"Naturally, with a risk of this size there will be additional questions or clarifications on some of the details," says Alan. "However, most of the vehicles did not require road risks and individually were under £50k in value, which made the risk easier to rate and removed the need for a survey."
Thanks to the swift efforts of ERS and Rollinson Smith, Tacla Taid accepted the alternative terms, offering peace of mind and also giving the organisation the right cover for every vehicle in the museum.
"ERS provided us with all the different types of cover we needed at a very reasonable price and in a short time period," adds Chris. "When considering the complexities of insuring well over 140 vehicles, that`s no mean feat! We look forward to our future working relationship with ERS."
An A+ partnership with a shared passion for collections
The ERS and Rollinson Smith partnership is underpinned by a shared commitment to rigour and quality, and a shared passion for motor vehicles of all varieties – essential components when providing commercial motor insurance for organisations that rely upon their car collections.
These organisations cannot make do with unrated capacity from unproven providers. They need insurance partners that they can trust to deliver, year-in year-out, which explains why ERS is quickly becoming one of the UK's leading insurers of large and high-value car collections.