Our Agriculture Regional Trading Underwriter for the North of England, Sam Linton visits The Great Yorkshire Show and shares her top picks of motors on show including the worlds largest combine and an all-electric tractor

For Farmers, the pandemic has very much been business as usual, other than not feeling guilty for holding up the traffic as there has been none…However, the show seasons, open markets and Country Festivals have been pretty much non-existent throughout 2020.
Last week we were very pleased to see The Great Yorkshire Show open its gates for the first time since 2019 to showcase some serious machinery developments taking place in advancements, scale and technology that some of the agricultural vehicle manufacturers are now offering.
The Great Yorkshire Show has been a fairly consistent part of my life from growing up as a teen, I lived backing onto the showground and then when I started working in in Agricultural Insurance locally I often attended in a work capacity and also in recent years taking my 3 young boys to the show as they are Tractor mad (yes, I am training them up to be Agricultural Motor Underwriters already)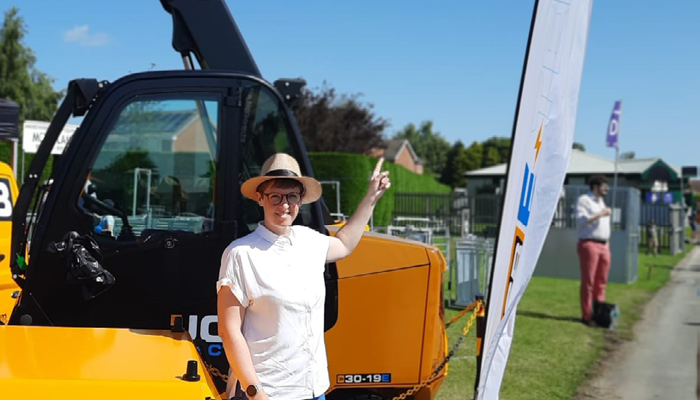 (This was my family home!)
With current restrictions still in place there have been limited numbers able to attend the show and I was lucky enough to be one of those. The sun was shining, well scorching at 27*C (which even factor 50 does nothing for my pasty Yorkshire complexion) and the trade stalls, punters, animals and Royals were all there to enjoy a bit of normality and celebrate all things Rural and Agricultural.
I have picked out my best of show when it comes to wheels;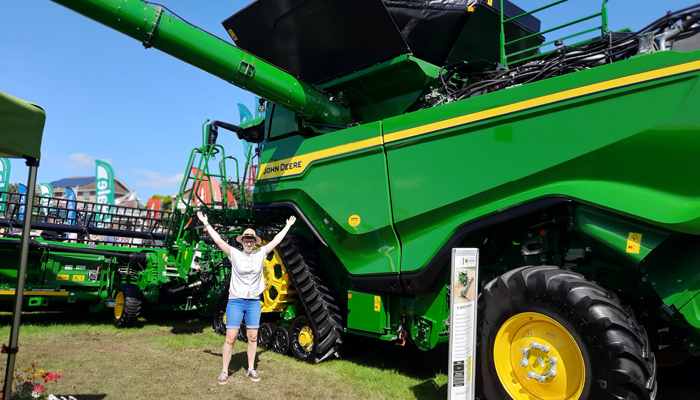 John Deere X-Series Combine
What a magnificent beast, the X9 1100 is. It's currently the biggest combine you can get in the world, and John Deere have gone all out on this beauty targeted exactly what Farmers want in an investment like this, with 45% increase in harvesting and running on 20% reduction in fuel costs. This thing can get through 1000 tons in an hour. With 13.6 litre engine and 700hp there is a hell of a lot of power and crop going through this machine. It's a small fortune at £850,000 but was an impressive sight to see and learn about its investments in self-cleaning brushes and efficiencies for arable Farms.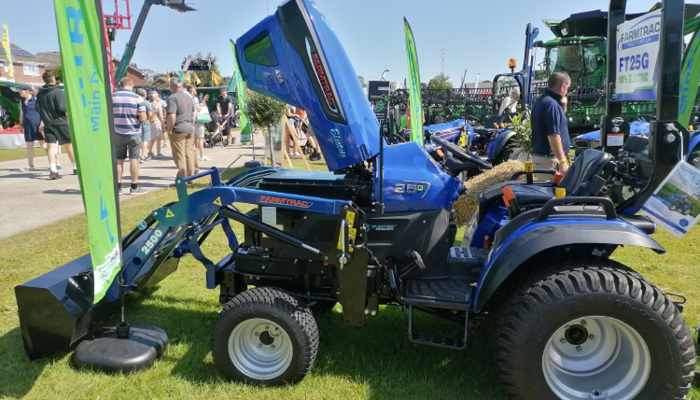 Farmtrac FT25G Electric Tractor
Farmtrac FT25G was the first commercially available all-electric tractor on the UK market. Aimed at the hobby farms, yard work and Equine outfits the vehicle has an 8hour 0-100% charging time to give 7-8 hard-working use, its al all-wheel drive with a silent drive. For Farms with self-produced energy is a no brainer. I chose this vehicle as it was the beginning of the electrification of Tractors!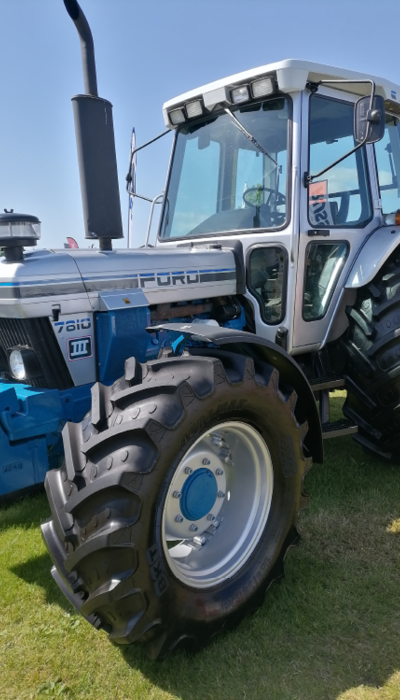 Vintage Ford 7810 Silver Jubilee (1989)
There were several vintage tractors and machinery on show last week, this took my top pick of classics as it was absolutely immaculate so really caught my eye. The silver jubilee edition of the Ford 7810 was definitely a special one, launched in 1989 to mark 25 years of tractor production. 25% of Ford's sales in the UK were this model of tractor at the time so the special edition is a dream vehicle for Ford collectors.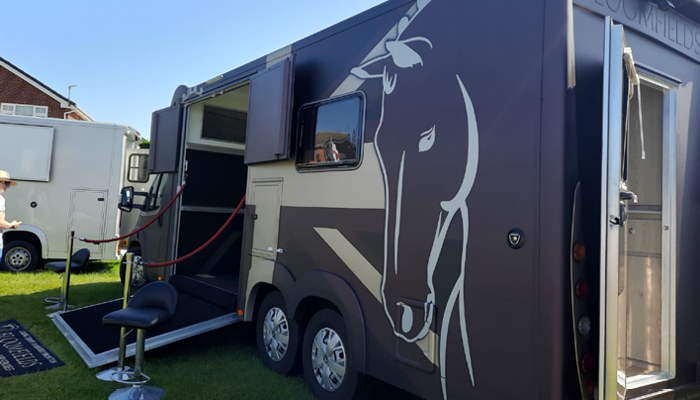 Bloomfields Eventer 5T Horsebox
Now this is a Horsebox, 5 Tonne of luxury accommodation for both Horses and humans, bespoke designs for the purchaser, the one here on show even had LED party lights and a bar!! Under the bonnet is a 180hp Fiat Ducato. As far as Horseboxes go, this is really impressive considering what you get and the quality in such a compact Horsebox.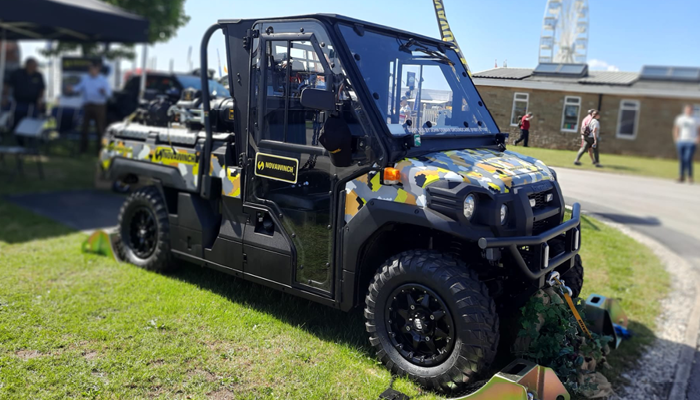 Utility Vehicle – Kawasaki Mule Pro-DX
This mule on display showing the multipurpose a UTV can have was a really striking design, not your usual Kawasaki colours. This one was displaying a heavy-duty all-purpose winch fitting on the back, used for forestry, site clearance and conservation work, can then be unhooked and used for feeding, land checks etc. This is something we are seeing more of on the books. Mules are something we see across all sorts of Agri risks as well from Farm Park attractions, golf courses and camp sites, they are a great all-rounder for a land-based business.
Electric UBCO 2x2 Work & Adventure Models
We have been approached about a few similar bikes to these used in rural or agricultural sites, up close they are really interesting how the battery is sealed, and they look solid, perfect for all terrains. I predict this is something again we will see more of coming in as enquiries. With top speed of 30mp, charging in only 4 hours to get 75miles off road on one battery, I'm not going to lie … I want one!