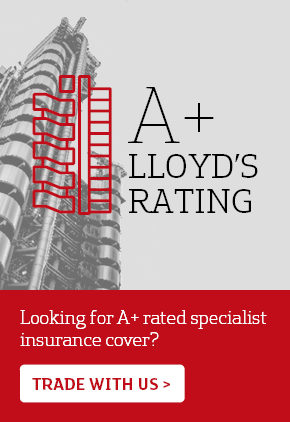 We're pleased to announce our highest profit to date since we were bought by Aquiline in 2013. 
The 2018 results, which report a profit of £11.1m (£12.2m loss in 2017), a Combined Operating Ratio (COR%) of 96.1% (104.9% in 2017), reflect our strategy to focus on the most specialist motor risks and to underwrite for profit, not volume. 
Whilst our results report a Gross Written Premium reduction to £330m (£370m in 2017), they show a double digit growth in specialist lines, which is core to our strategy and reflects that brokers still think of ERS first for their most complex and specialist risks.
Our overall profit number was impacted by in an investment loss of £1.4m, which was a result of a volatile economic and political environment. The performance restores the pre-Ogden trend of year-on-year combined operating ratio improvements following our transformation under the guidance of CEO Ian Parker and Private Equity owners, Aquiline. 
Continued technology investments made through 2018 have also begun to reap rewards across the whole value chain including brokers. Insurer hosted pricing provides us greater data transparency needed to drive profitable growth and the launch of ERS eTrade provides brokers with a simple way to place their most specialist risks online. 
ERS CEO Ian Parker commented "2018 was a fantastic year for ERS and a result of our continued specialist motor only, broker only strategy.  Continued investment in highly skilled teams and our roll-out of technology gives us a competitive edge that we believe will further improve our market position and returns to all stakeholders. The whole team have remained focussed on what we can control throughout 2018 and Aquiline's strategic review has not knocked us off course or stalled the businesses momentum. 
What's really pleasing is that 2019 has taken off as we expected with selective growth emerging. We're really only just getting started."