As First Minister Mark Drakeford has announced that Welsh borders will officially reopen for tourism on 6th July, we thought we'd ask the experts – our team in Swansea, on their recommendations on dream staycation destinations in Wales.
It's been 3 months since the UK went into lockdown due to the COVID-19 crisis, and although restrictions have eased over the last month or so, there are currently two things stopping people from England traveling into Wales; English law prevents overnight stays away from home and Welsh law doesn't allow people to travel more that five miles from their homes… However, it looks likely that these bans will be dropped on 4th July and 6th July retrospectively… so let's get planning that trip to the beautiful Welsh destinations!
It's also worth mentioning that commercial bookings for cottages, static caravans and hotel stays in Wales will open a week later, from 13th July.
Are you dreaming of that beautiful winding road in your classic car, or waking up to the picturesque seaside in your Motorhome? Or is it a pint in a quaint little harbour town you're after? Maybe it's your first trip to Wales and the start of many 'staycations' as you experience the stunning locations? Whatever it may be, it's worth noting what the locals recommend… thank team 😊!
Take a look at our Swansea teams' favourite place to go…
Richard Banister | Credit Control Team Leader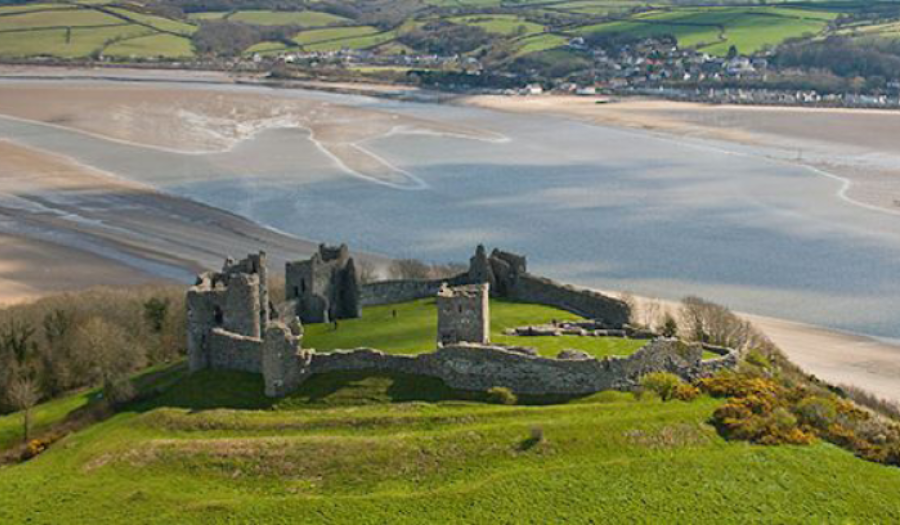 "I'd recommend a trip to Llansteffan Castle between Carmarthen and Tenby for the beautiful views out across the beach. They also have a fantastic fish and chips hut for after the walk back down."
Caroline Amott | Technical Trainer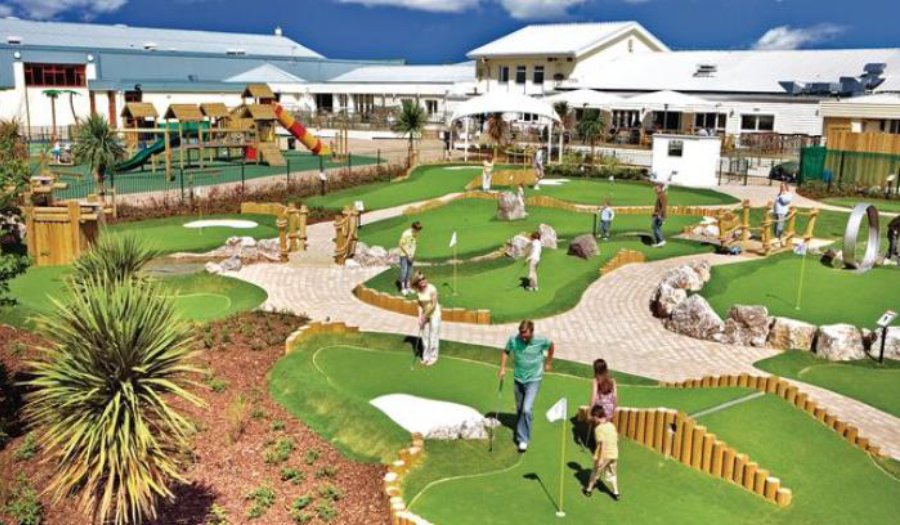 "My favourite pastime is going on a caravan holiday to Trecco Bay in Porthcawl. The caravan site is like a mini community where it's safe for the children to go out and play. The site stretches along Porthcawl coast and is sandwiched between a funfair and Newton Bay. I would spend hours on the beach, playing in the rockpools and getting sand in our fish and chips. My parents would go to the clubhouse and play bingo and I would spend hours on the penny slots in the arcade. It is typical seaside fun with beach side shops selling candyfloss, giant red dummy lollypops and ice-cream. There are still Donkey rides on the beach too. It hasn't really changed much over the years and I even try to take my children there every summer to give them amazing family memories too."
Leanne Halloran | Operation Manager
"Definitely 3 Cliffs bay – it's a little difficult to get to as you have to walk through some woods but the effort is so worthwhile (this also means that it's never over-crowded) I have terrific memories of time spent there as a child – especially playing around the stepping stones that cross part of the river that leads into the sea."
Geraint Prontheroe | Claims Technician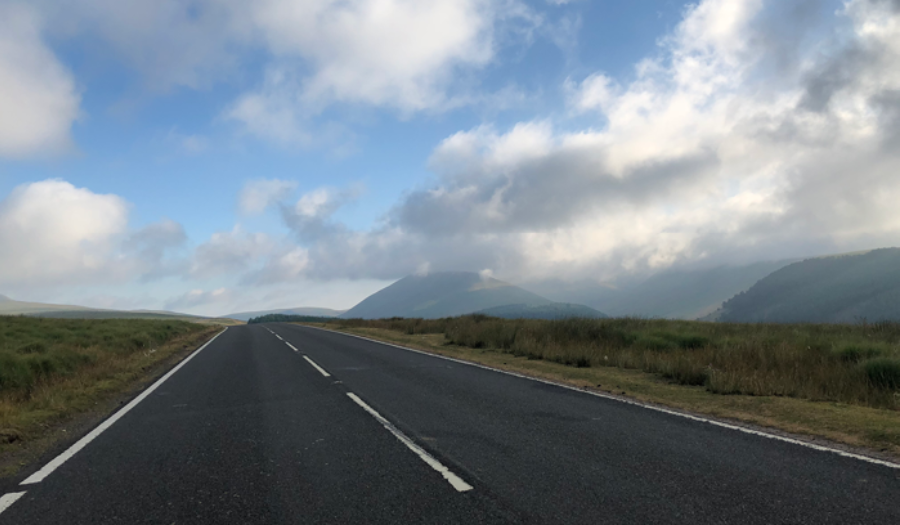 "Starting off in Swansea you are only a short drive from the Area Outstanding Natural Beauty that is The Gower, or if mountains are your thing, you have the Brecon Beacons National Park right on your doorstep. With long and winding and in some places narrow roads you can have spectacular views and blue flag awarded beeches to make the most of your time.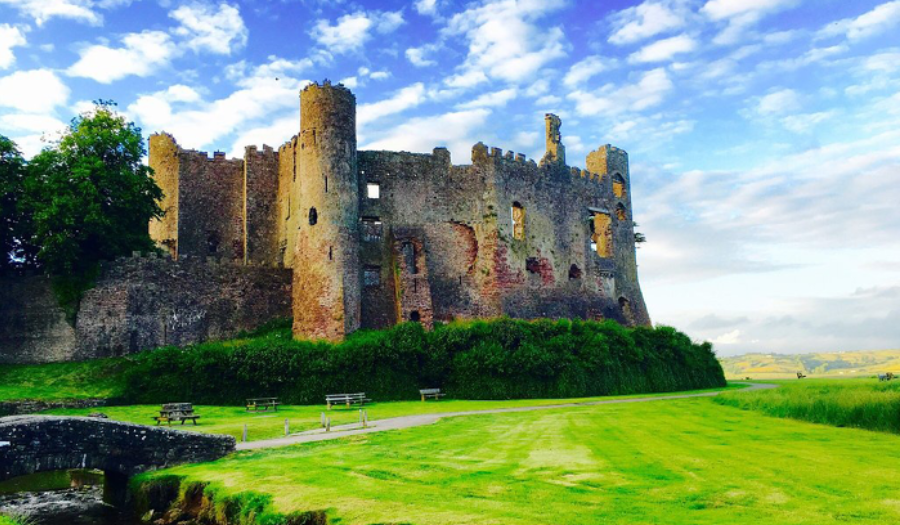 "Going further West, why not stop at Laugharne where you visit Dylan Thomas boat house and you can walk around Laugharne Castle. Further on down the road why not stop of in Narberth to visit Oakwood Theme Park home of Megaphobia and Speed.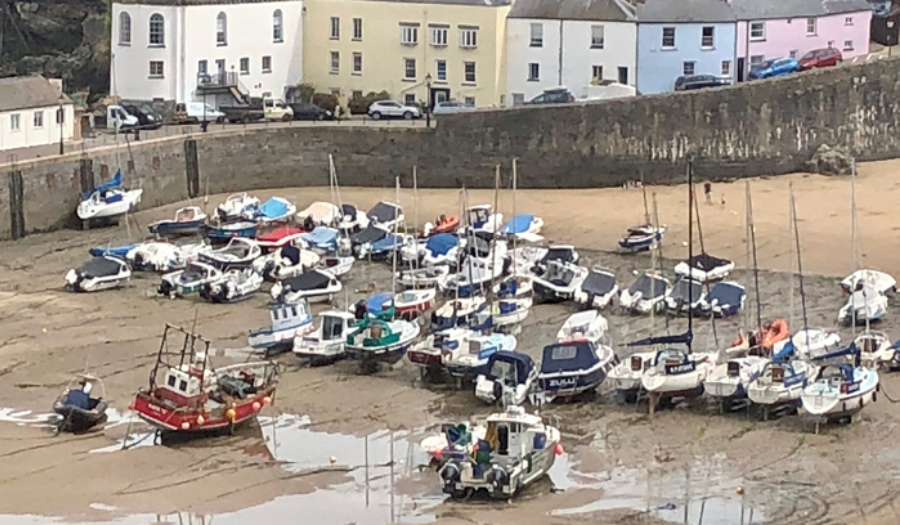 Next port of call is the picturesque town of Tenby, with loads of shops and plenty of pubs you can even take a short boat ride over to Caldy Island to visit the monastery and pick up some chocolate.
Leaving Tenby you head towards Milford Haven hear you pass the Castle Martyn Tank Range and if you're lucky you may be able to see the tanks firing.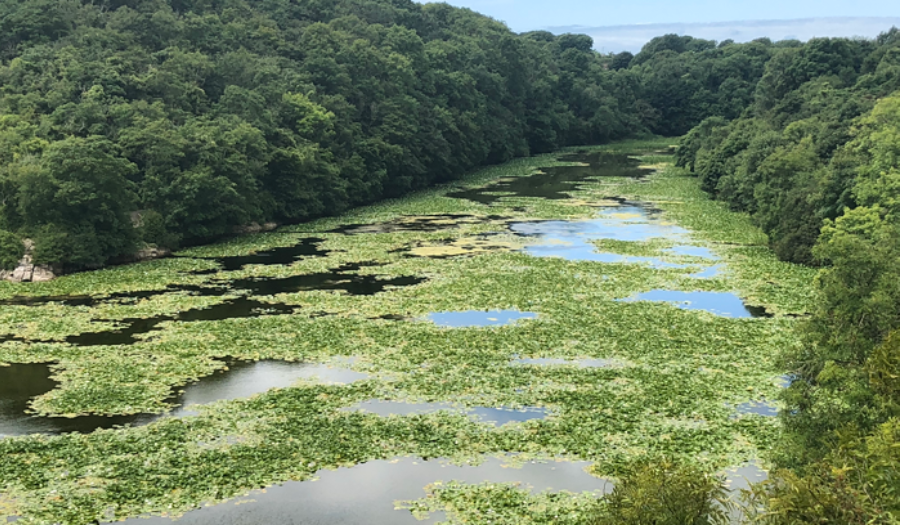 We now stop at Bosherton Lilliy Ponds at Stackpole. You have the amazing Broadhaven Beech and the picturesque Lilly Pods to explore.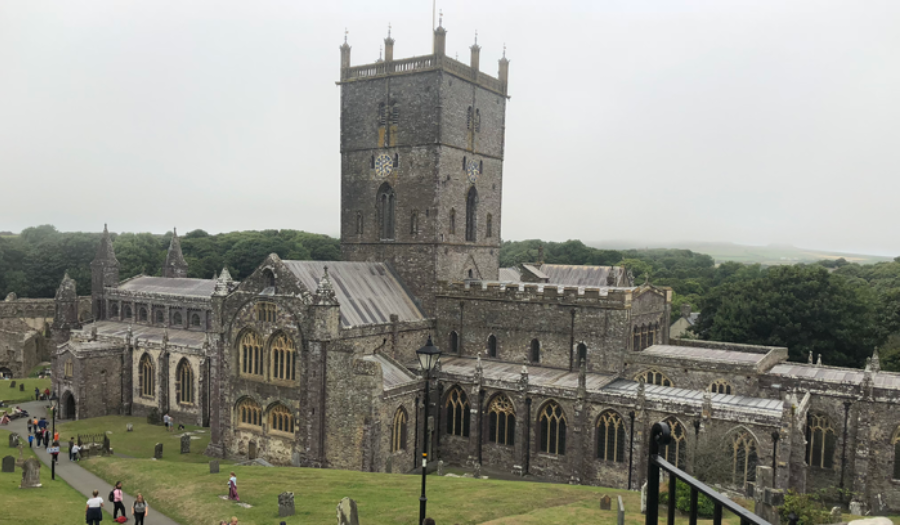 No visit to West Wales is complete without a visit to St David's the smallest city in the UK, where you can explore the cathedral or spend times in the tiny shops and restaurants you can find in this little city.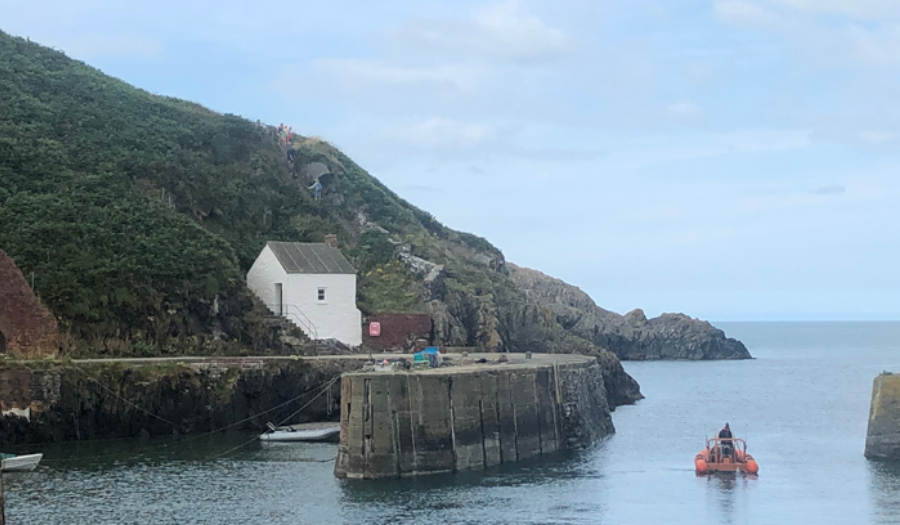 One of my favourite places in out west is Porthgain Harbour it's a stunning costal village with great views and even better food at the Sloop Inn or The Shed."
Wendy Petheram | Team Leader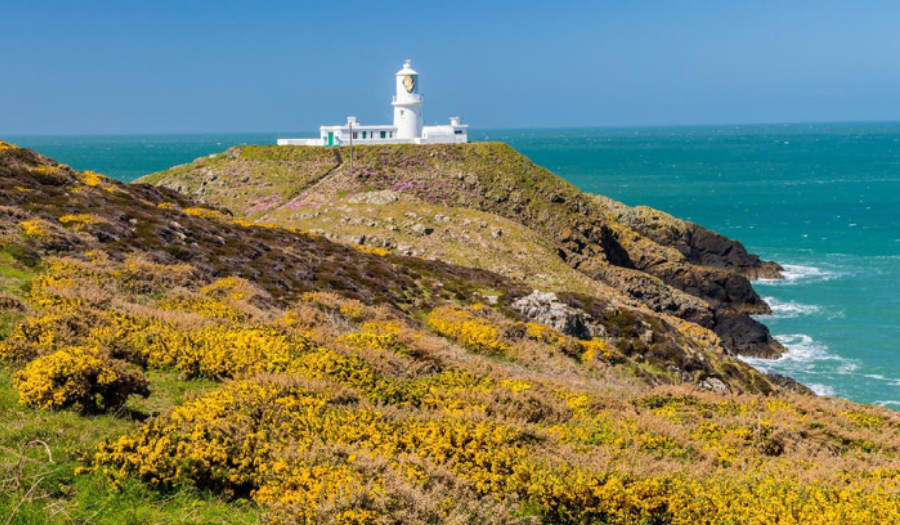 "The entire Pembrokeshire Coast National Park, on the very south west tip of Wales is absolutely stunning
My all-time favourite place however within Pembrokeshire is Strumble Head, just outside Fishguard. If you head left as you are facing the lighthouse and walk about 3 miles on the coastal path, you get to a small pebble beach accessible only by foot and boat, and each time I have been here I have seen seals, if you visit in the autumn you can even see seal pups"
Ben Turner | Claims Validation Handler
"I would like to recommend Manorbier Country Park. It has a mixture of tourers and static caravan pitches both owned and holiday rentals along, there also a couple of tent pitches. It will be open from the 13th July.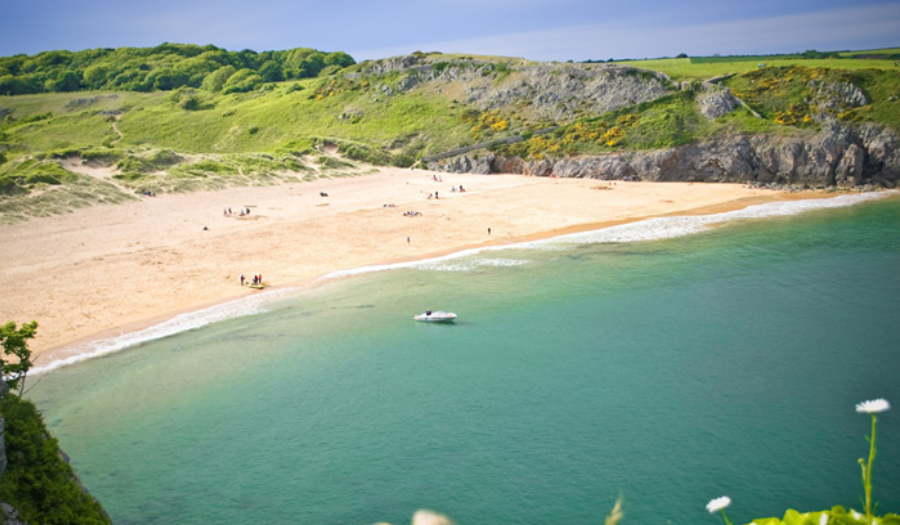 This is a great location, with everything being a short distance away. Whether you want a sandy beach (Barafundle Bay is well worth a visit), coastal walk or a browse around Tenby. Manorbier Castle is just around the corner and for the more adventurous Oakwood Theme Park is a short drive away.

On the site there is a club house and small swimming pool to keep the kids and adults entertained. Not forgetting free Wifi to stay connected.
My family have had a caravan at the park for over 15 years and we never get bored of going there, it is a lovely area."
Looking for some more UK travel inspiration? Take a look at our car loving friends #ERSFirstBigDrive.