When Enzo Ferrari describes your newly manufactured 'E-Type' model automobile as the most beautiful car in the world, you know you're onto a winner.
For Sir William Lyons and his company Jaguar, the 1961 Geneva Auto Salon was the setting for this legendary peer review, and little has changed in the past six decades. The phrase "You haven't aged a day" springs to mind, given that countless auto lovers worldwide still regard Jaguar's E-Type as the most beautiful car ever made.
As this year marks the 60th anniversary of its debut in Geneva, we thought we'd pay the E-Type a brief tribute, particularly as we have a handful of E-Types on our books, and it's one of those classic supercars for which we'll always have an appetite.
The E-Type was not just a good-looking vehicle. It was a breakthrough supercar with a 3.8-litre, six-cylinder engineer and a top speed of 150mph – quite the machine to unleash on a British public whose idea of excitement back in 1961 was settling down in front of the TV for an episode of a certain newly-launched espionage drama.
Jaguar created a bona fide celebrity of the automobile world. At a fraction of the price of any other similar spec vehicles (£2,250, or about £38,000 today), the E-Type was hugely popular across Europe and on both sides of the Atlantic and would sell 70,000 units worldwide over a 14-year production run.
Today, E-Type Series 1 and 2 2+2s can occasionally be found for as little as £24,000, although the most sought after models will still command six figures. If you're fortunate enough to be in the market for an E-Type, there are plenty of expert buyers guides out there to help you on your way, but you might have a hard time if you're seeking an electric model – as far as we're aware, there's only one disconcertingly high-profile prototype out there.
So as we await clarity on the future of the all-electric E-Type, mark March 17th in your diary and prepare to raise a birthday glass to one of the most iconic motor cars ever made.

Anniversaries to get excited about this year
In fact, while the E-Type may be a bit of a show-stealer when it comes to 2021 supercar anniversaries, it's not the only legendary vehicle in town.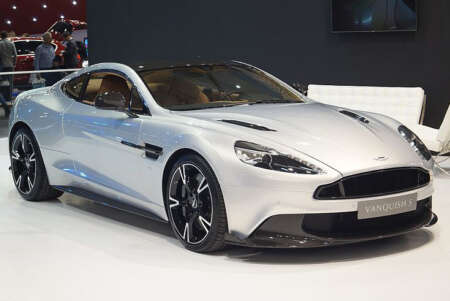 Aston Martin has been in the news lately after announcing its return to Formula 1, coincidentally enough following a six-decade absence. While we're excited to see what the manufacturer has planned, we don't want the news to distract from the 20th anniversary of the Aston Martin Vanquish, a stunning modern classic that has aged infinitely better than the Bond movie in which it made its most notable appearance.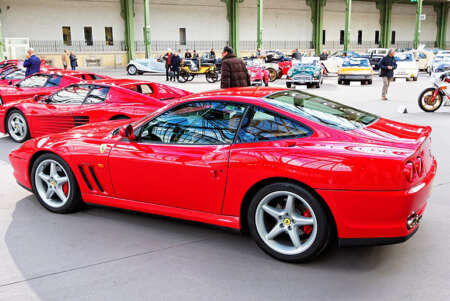 Ferrari is another major supercar manufacturer with a milestone worth shouting about. 2021 heralds the 25th anniversary of the Ferrari 550 Maranello, a powerful front-engined V12 that has had a massive influence on the supercar world since launching 1996, and that remains a firm favourite with petrolheads the world over.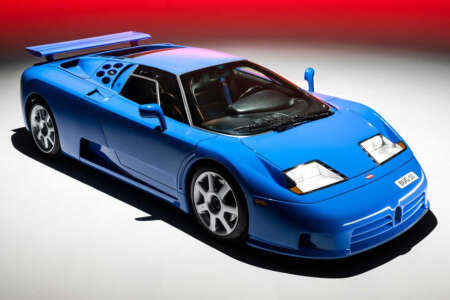 Finally, a few years ago we paid a special ERS tribute to Bugatti, to commemorate 110 years of exceptional auto manufacturing. And while the Bugatti EB110, this year celebrating its 30th birthday, won't make the list of all-time great Bugattis, it's worth highlighting for its speed, influence and eccentricity. It's also the only production model made by Italian entrepreneur Romano Artioli, after he temporarily took ownership of the brand before its liquidation in 1995.

An ongoing appetite for supercars and classics
It's fair to say that there haven't been many supercars on the streets over the past 12 months, but our Prestige and Enthusiast risk appetite remains undiminished. So, if you're looking for a trusted pair of hands to safeguard your client's E-Type or Porsche 911, drop our team a line to learn all about our specialist offerings, and how we can meet the insurance needs of both classic and modern-day supercar owners.
Or click here for more information on our Classic Car product. If you're looking for a quote, email classicquotes@ers.com or call 0345 600 3890