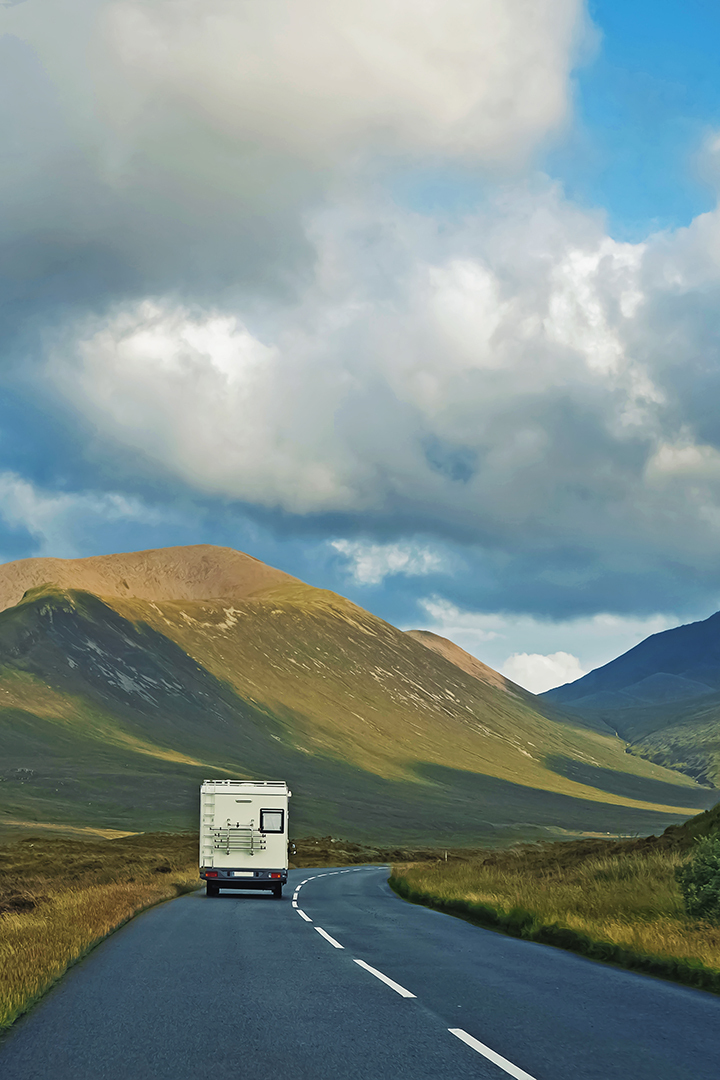 Embracing motorhome life is harder than you think
From staycations to festivals, demand for UK motorhomes has risen sharply in recent years, with new audiences seeking out the pleasures of touring the UK for the first time. But getting a competitive insurance policy for these vehicles is never easy, particularly in the case of new motorhome drivers. There are few dedicated products on the market, and fewer still that have the flexibility to meet drivers' individual needs and circumstances.
Paul Bayliss has been placing business with ERS for more than three decades. So when his specialist brokerage, Think Insurance, launched a new motorhome proposition at the start of 2020, he knew ERS was the right insurer for the venture. Paul explains, "ERS excels in placing risks where others can't. They're the ideal partner for a complex market such as motorhome, where one-size-fits-all just won't cut it."
The Situation
It's quite common for motorhomes to be modified to meet customers' mobility needs. Unfortunately, these modifications can sometimes cause unforeseen problems from a licensing perspective. And in October 2020, Paul received a call from a disabled motorhome owner, Patrick who had fallen foul of these issues and didn't know where to turn next.
Patrick had authorised significant accessibility enhancements to his newly purchased Swift Edge 476 motorhome, only to discover that these modifications had pushed the vehicle into a different weight class, leaving him facing a Catch-22 situation. He needed a higher category of driving licence (C1) before any insurers would quote for the modified vehicle. However, he needed the modified vehicle in order to take the C1 driving test.
Understanding every customer's unique circumstances
ERS specialise in addressing the motor risks other insurers find too tough to handle. Their expert underwriters fully understand the motorhome market, from how to accurately price diverse modifications, to how to navigate the exacting DVLA definitions and licensing requirements that often trip up first-time buyers. In this instance, Paul was particularly grateful for the understanding shown by ERS. "Most insurers walk away when a case involves licensing issues, but with ERS there was an enthusiasm from the get-go to figure out a workable solution for Patrick."
The Approach
Paul chatted through the case with Adrian Moody, Enthusiast Product Manager at ERS, to see what sort of options might be possible to resolve the situation.
Adrian and his team recognised that Patrick was clearly a component driver – he already owned a modified vehicle for track use as well as a VW Transporter, a vehicle with a not dissimilar size/profile to the new motorhome. Not only that, but the team also saw that Patrick was committed to doing everything in his power to go through the licensing process and make his motorhome dream a reality – the only barrier was the need for a modified motorhome in which he could undertake the C1 driving test. So ERS agreed to provide immediate cover for the vehicle, allowing the new policyholder to take his test at the earliest opportunity.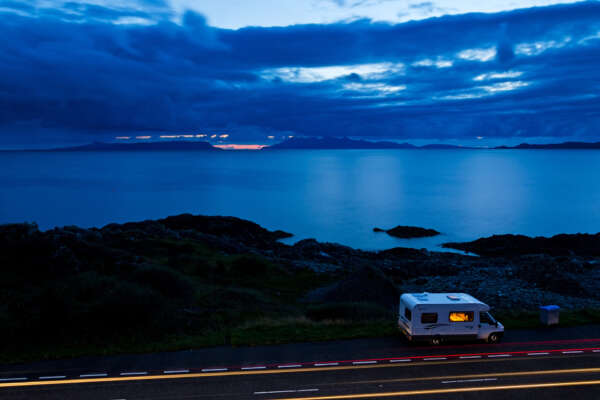 As Adrian explains, "It was fantastic to be able to demonstrate our specialist underwriting capabilities when handling this referral, and that we were able to tailor the policy requirements so precisely to meet this one-off motorhome use case."
The conditions of the policy mean that Patrick won't be able to drive the vehicle until the C1 licence – which enables holders to drive vehicles between 3.5 and 7.5 tonnes – has been secured – expect of course for the purpose of sitting his test. But as Patrick himself explains, "I was worried that I may have to put my order on hold due to the licence situation, which was the last thing I wanted given the efforts made to get to this stage. I'm so grateful to ERS and Think Insurance to get me the terms I needed to break the deadlock and progress my C1 licence."
Helping motorhome owners get on the road
When every other insurer had walked away from the risk, Think Insurance and ERS were able to provide this motorhome owner with the right A+ rated cover they needed. As a keen motor racing fan, once he has his licence Patrick will now be able to go ahead with plans to take his modified motorhome out to a series of track days during 2021.
Whether we underwrite a motorhome policy manually or digitally, we get under the skin of each risk, understanding individual situations, backgrounds, ages and experience levels so that more people than ever can enjoy the world of motorhomes and start experiencing the many pleasures that these unique and diverse vehicles have to offer.