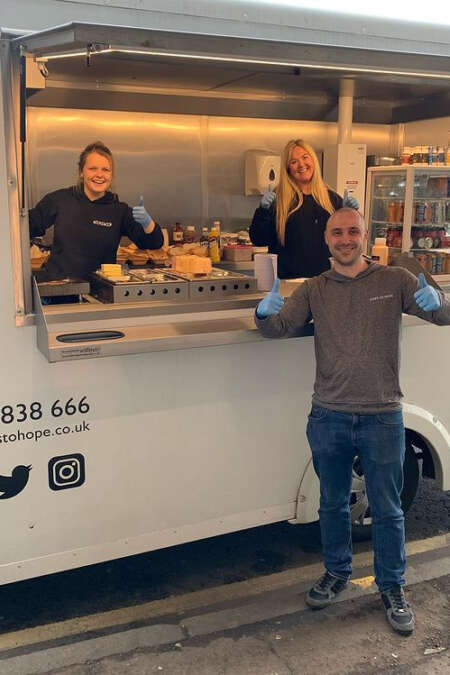 More than just a 'basic van'
We all come into contact with mobile catering vans during our daily lives – from the tuk-tuk-based coffee barista on our local high street to the ice cream seller at the park. These mobile catering units come in different shapes and sizes and are often heavily modified, making them unsuitable for the basic van products offered by most mainstream motor insurers.
Buckinghamshire-based Giles Insurance Consultants has been supporting the catering industry for more than three decades and is a specialist partner to the Nationwide Caterers Association. Michael Brandon, Office Manager at Giles Insurance Consultants explains, "We've made it our mission to support the growing mobile catering category, helping everyone from ice cream vans to fully-equipped mobile kitchens to access comprehensive insurance cover."
The Situation
Mobile catering vehicles are used extensively across the third sector to make it easier for charities to get out into the community and serve up food to people who might otherwise go hungry.
In March 2020, Michael was approached by Steps to Hope SCIO, an Edinburgh charity dedicated to caring for the homeless and those suffering with addiction. The charity had just taken delivery of a new catering van and, with Covid-19 restrictions forcing the closure of its physical soup kitchens, it urgently needed a specialist insurance partner to get the van covered and allow it to continuing supporting the city's homeless throughout the crisis.
ERS understand the nuances of vehicle modification
The team at ERS are experts at addressing specialist motor risks deemed too complex for other insurers to underwrite. Our specialist experienced underwriters understand the nuances of van and vehicle modification, from coffee machines and refrigeration units to gas cannisters and water pumps. We're able to create bespoke quotes for each individual use case and guide brokers through the complexities involved in insuring even unusually-modified vehicles,
As Michael notes, "We enjoy working with ERS because, unlike other insurers, the team consistently tailors its quotes for the specific risk involved to provide a competitive quote. It's been a longstanding and fruitful partnership that has always delivered for us."
The Approach
Catering is one of ERS' seven vehicle categories within our dedicated Specialist Commercial Vehicle (SCV) product, so we're always able to turnaround comprehensive cover to tight timeframes, even during a national crisis.
"Every mobile catering operation is different and our SCV product is designed for maximum flexibility," says Mitul Malkan, Commercial Product Manager at ERS. "These vehicles are often overlooked by mainstream insurers, which is why we work closely with specialist partners like Giles Insurance to support organisations that rely on them each day of the year."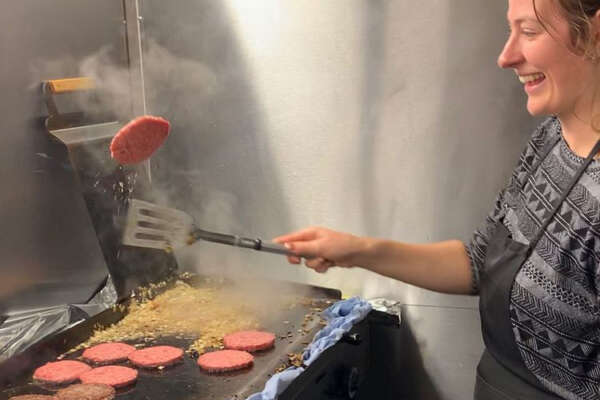 The ERS team was able to provide a competitive quote that quickly allowed Steps to Change to get on the road seven days a week with its catering van. Even the presence of a fitted deep-fat fryer was no barrier to providing cover, as we recognised that all volunteers using the vehicle had received appropriate training in equipment usage and food hygiene.
What's more, the flexible nature of the policy means that it's easily possible for the charity to add additional vehicles as its operations expand. Steps to Change has taken advantage of this flexibility, adding a 12-seater minibus that is being used to transport addiction recovery groups to mutual aid meetings and on day-trips to further support the recovery process. The charity also hopes to secure a second catering vehicle in the near future to help expand its mobile catering services across the community.
Serving the needs of mobile caterers everywhere
Thanks to the swift action of Giles Insurance Consultants and ERS, Steps to Change was able to mobilise at speed, despite the onset of the pandemic, and carry on feeding and caring for Edinburgh's homeless community, reaching 75-85 people every single day at a time when many other food services agencies were forced to shut up shop.
Giles Insurance Consultants and ERS understand how critical it is to keep mobile catering services on the roads as the pandemic continues and, through ERS' diverse SCV proposition, they make it as easy as possible to get these diverse specialist vehicles covered and able to support their communities.