ERS is a specialist motor insurer with extensive experience in the motor market and a specialism for the niche. One of the sectors that we've really been investing in is the non fare-paying minibus risks that we write. We are honoured to provide a product that supports organisations that have made it their ambition and goal to support the wider community.
At ERS, 15% of our Minibus book represents charities and organisations that do a lot for their communities. In exchange for their service we offer them a fair but equitable premium.
We have dedicated underwriters who understand the licensing nuances that are prevalent for charities (e.g., section 19 or Section 22 permits of the Transport Act 1985). These permits allow the holder to operate transportation services for hire or reward without the need for a full public service vehicle operators licence.
Updated policy benefits
Unlike most motor products the minibus isn't a livelihood vehicle, it's a mechanism to provide support for those who need it. In 2021 we supported the sector by introducing the following policy benefits:

This was in addition to our existing product features, which include:

IQUW Group Volunteering Day
We hold a volunteering day every year where our staff can volunteer with a charity that is close to their heart. In 2022 some of our Swansea team volunteered at Many Tears Rescue where they primarily look after dogs alongside some cats and horses. Morgan Cadogan, one of our expert underwriters, took part and tells us how she got on:
What did you do during your time at Many Tears Animal Rescue?
I walked and bathed dogs as well as socialising with them to get them used to human interaction. This was important as some have gone from having a loving home, to being given up and others had never experienced love. The people who work there are limited in how much one-to-one time an animal can receive given how busy they are. So sitting in with the dogs and just socialising with them helps them out massively.
What it was like to volunteer there?
It's a very bittersweet experience but I love dogs more than anything, so it wasn't something I thought twice about signing up for. It is a very rewarding experience knowing that you're able to help the dogs who don't have owners of their own, to giving them the attention and love they crave. It is hard to see the behaviour of some of the animals, where they can be either scared or confused by humans being so nice to them given their individual backgrounds. Seeing the work this Many Tears Animal Rescue does really is amazing, and how much the animals develop over time.
What service does Many Tears Rescue provide?
Many Tears Rescue takes in and rehomes primarily ex-breeding dogs who are no longer required; those on death row in the pounds and those whose owners are no longer able to keep them. They also have some dogs in foster homes across the UK, trying to give them a taste of home life before being adopted to assist with their training beforehand. At this rescue the animals are very well cared for; all their dogs are spayed/neutered, micro chipped, inoculated and given the veterinary care that they need. Any treatment that is given is funded by donations, which allows the animals to receive the specialist care they need.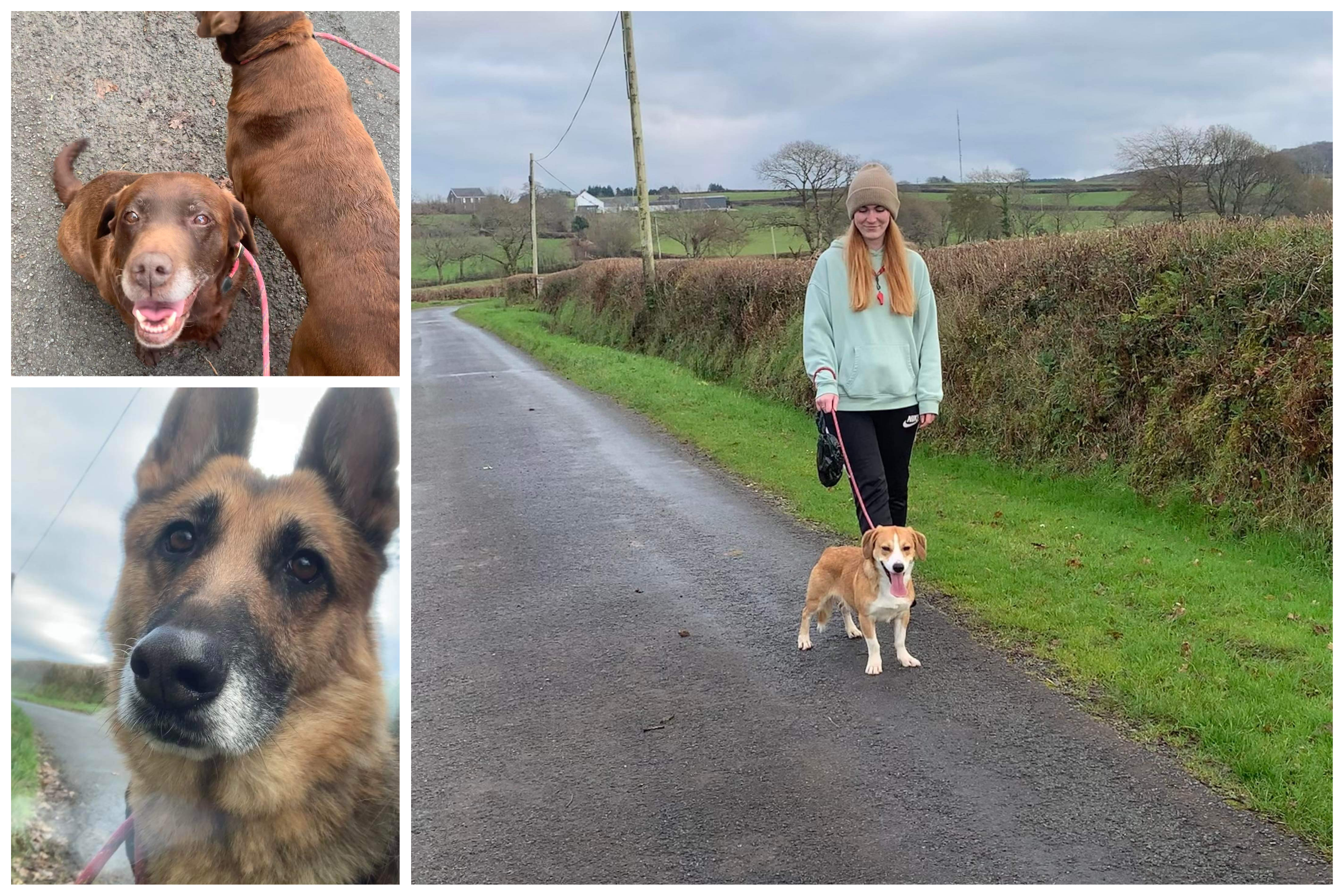 What do you like about our Minibus charity prize draw?
We're doing this Minibus charity prize draw to be able to give back to charities at this hard time, with the cost-of-living crisis adding to everyone's worries. We know just how far this money can go towards helping such great organisations, so to be able to help out in this way, is such a wonderful thing to be a part of. I encourage everyone to partake in volunteering at a charity that is close to their heart or that they know is desperately in need of help, which they could provide. We need to pull together and do what we can. One day we could be the one's struggling, and I'd like to think that I'd have the support available to me too.



Our charity partner - SANE
Charity and Community is a really big area of focus for the IQUW group and we demonstrate the same values when it comes to charities. We run a monthly Charity and Community Committee which manages our relationship with our charity partner - SANE, a leading mental health charity that is focused on improving the quality of life for anyone affected by mental illness.
SANE has come to both our London and Swansea offices to deliver mental health awareness workshops, which are designed to discuss this important issue, and how to spot signs and support others. In 2022 we ran various fundraisers such as pub quiz nights to raise funds and awareness for SANE and raised just over £3,000 for the charity. This was doubled via Big Give, an organisation that matches funding campaigns for charities and special causes at key moments across the year, their focus was on mental health charities so this was a good fit for them. We also held Macmillan coffee mornings over both our London and Swansea sites.
Minibus charity prize draw
We are very proud to support charities at ERS and the first winner of the minibus charity prize draw for 2023 was Sunbury and Walton Sea Cadets. Based in Shepperton, this charity aims to give young people rewarding experiences which enable them to grow in a safe and friendly environment.
We have three more draws coming throughout 2023, the next one will take place on the 1st June. To find out more about the prize draws click here.
Trading minibus insurance with ERS
We provide insurance that's designed to support organisations that are working hard for their local communities. Our minibus product covers vehicles with up to 17 seats including the driver. Cover for the carriage of non-fare paying passengers, private hire, social, domestic and pleasure and business use is included.
For more information on our appetite, click here.
ERS eTrade
Get speedy access to Minibus quotes and trade digitally with ERS eTrade.
Sign up to ERS eTrade to trade up to five vehicles on one policy.
Already registered? Sign in today to access speedy minibus quotes.